Wearing perfume has many benefits, it can either enhance your mood or can assist in projecting your personality better. People who love perfumes experiment with different fragrances, combinations, brands and even textures.
When it comes to the consistency of perfume, most people know and use liquid ones that come in different size bottles. There is also another type, a solid perfume that comes in small cases and whose consistency is rather creamy.
These are not really available in your regular stores but are mostly sold in specific shops or places. However, you need not worry about the variety of fragrances, as they are available in any aroma you want, be it flowers, plants, fruits, woods, etc.
We know you must be thinking about why you need to make a switch from liquid perfumes to a solid ones. To answer this question we curated a list of reasons that will help you understand the advantages of using solid perfumes.
Alcohol-Free
We know that liquid perfumes come with alcohol in them so that they can evaporate when sprayed. It is due to the presence of the alcohol that the liquid perfumes melt down to your skin. However, we know they are not so kind on the skin, therefore, avoiding them is the best thing to do.
A solid perfume doesn't need the support of alcohol, as it can be applied directly to the skin. There is no requirement for any additional support for the perfume to dry.
Assists In Aromatherapy
People who are into aromatherapy love mixing and using different kinds of fragrances to soothe their senses. Some of them also use aromatherapy to treat issues like headaches and migraines. If you are also one of them, the best type of fragrance you can use is the solid one.
They come in a balm-like consistency that you can just put on your fingers and apply on the skin. You can also mix two fragrances on your own, or you can invest in a pre-mix range of balms that comes for different ailments.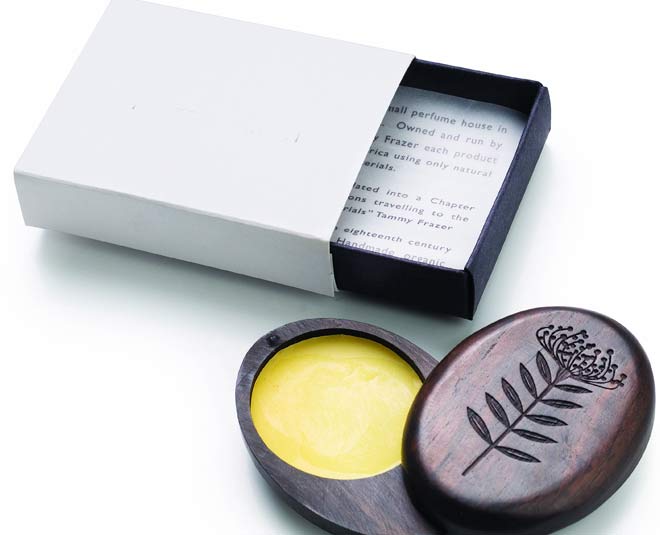 Almost Zero Wastage
We know when we spray the liquid scents, most of the time it ends up going in different directions. Hence, there is a lot of wastage of valuable perfume. With solid odours, there is almost zero wastage, as they are directly applied. Also, some scents can be diluted from the secretion of body sweat, but a solid-state perfume will probably not, as they're anhydrous, meaning they contain no water. This is the reason they last a lot longer.
Don't Miss: 6 Interesting Ways To Use An Old Perfume
Not Harmful To The Skin
Be it a perfume, creams, aftershaves, etc, anything that comes with alcohol (DIY antiperspirant alcohol-free recipe) will end up damaging your skin. Most of them dry up your skin, no matter if you're using that product once or daily. Hence, they are bad for the upper layer of the body. On the other hand, solid perfumes won't harm your skin as they don't include any alcohol, instead, they are made using natural moisturising ingredients such as shea butter and essential oils.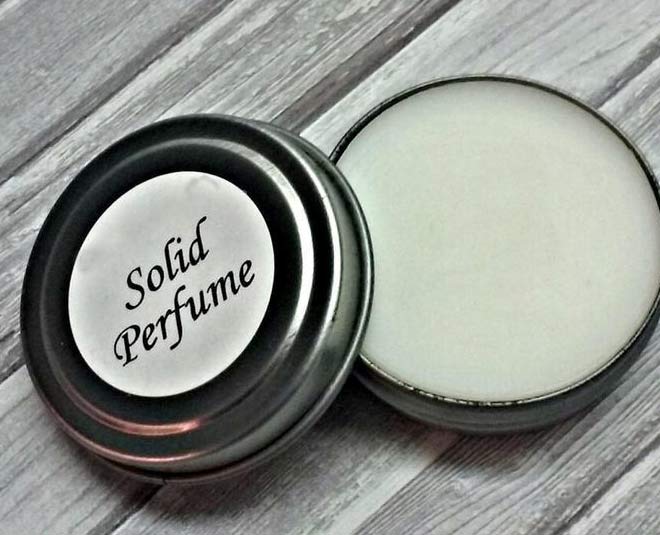 Don't Miss: 10 Best Perfumes For Women Under 2000
Solid Perfumes Are Long-Lasting
Are you tired of using perfumes that don't even last for 30 minutes (easy fragrance hacks)? Switching to solid perfumes will solve this problem, as they are known to stay for somewhere between 2-4 hours. There is no point in wasting money on such objects that don't do the only job they are supposed to do, that is to make you smell better. Since solid perfumes are so easy to use, you won't be having trouble re-applying it.
If you liked this article, stay tuned to Her Zindagi to read more such content.
Did you like this article ?