The skincare industry has come a long way in the past 10 years. From simple home remedies to the glass skin concept brought in by the Koreans and the introduction of vegan products, the world is slowly going back to the roots with a twist of modernisation. With a decade coming to an end, here is a touch down on all the skincare routines, habits that trended and made it big between 2010 to 2020.
Home Remedies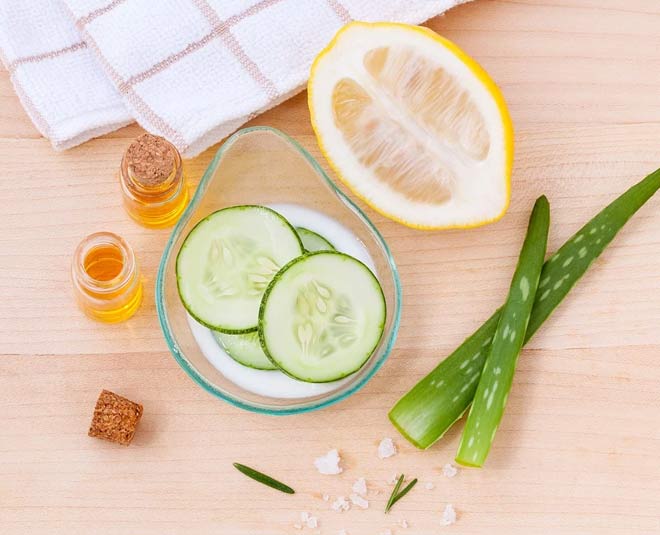 Some home remedies were always a part of our regimes when we would use besan ubtans or multani miitti face packs. These were the only habits that we had inculcated in us by our ancestors until it got replaced with other western regimes. However, home remedies are back in our houses and many brands are launching which use only these home remedies and nushka based products to solve many skin problems. Dals have become huge and so have ayurvedic herbs. Soaking and grinding have become normal again and when you say you made the pack yourself, people are impressed especially when they see live results!
Vegan Skincare
This is a huge concept internationally but it is slowly gaining importance here. These products are not tested on animals unlike many other popular brands so they are cruelty-free. Vegan skincare is made using plant derivatives and is great for those who have sensitive skin as well. Packaged mostly in recycled materials, vegan skincare is good for the environment as well. This also makes them sustainable and eco-friendly. The only catch could be that they are not very cheap if the quality is good.
Matte Skin
For a few years, matte skin was a fad especially in 2013. At that time, this trend was ruled out by HD cameras and this was also shared by P&G global creative design director Pat McGrath, who told Elle Magazine that it was "all about matte, perfected complexions." People would even use pressed powders to suppress any oiliness or shine.
Korean Dewy Skin
It was the social media access that had the world turn to the Korean skincare regime which emphasised on dewy skin. To achieve the look one needs a dedicated routine that goes from 6 steps to a 10 step routine. This was considered a more natural look as no one has matte skin in reality unless you are dehydrated.
The Quartz magazine online spoke to Alicia Yoon, the founder of th Korean beauty retail site Peach & Lily and here is what they shared: "The desired glow could be obtained via toners, serums, exfoliants, oils, and moisturizers, along with exercise, plenty of sleep, and a healthy diet. Korean makeup, too, evolved toward products that accentuated the skin's natural sheen rather than covering it up." Yoon also shared with the website that BB Cream " provides decent coverage but is supposed to look like 'second skin' without a powdery foundation, and cushion compacts, which provide similar light coverage.
Well a very famous and intelligent strategy Korean beauty companies played around with was capitialising the desire for the dewy look by focussing on a line-- "skincare is makeup."
Don't Miss: DIY Korean Skincare Regime Products For Organic Lovers
In fact, in India, Korean skincare trickled in very late. In 2010, it was a huge hit in China and other Asian markets already. The West had it in another 3-4 years. The social media, bloggers and Instagrammers went all out, companies invested well in influencers and spread the word which spread like fire across the globe.
Maybe in India, initially it was a bit expensive but now since the competition has increased, the brands have become affordable as well. Outside, some of the popular brands with a very good reputation have been made so affordable that people are definitely buying them and trying on just because it is a rage.
As shared by the Quartz magazine, "in 2018, Korean cosmetics exports totaled $6.3 billion, and according to the latest American government data, an annual jump of 27% and the seventh straight year of double-digit growth.".
Ayurvedic Skincare & Tools
It sure did on the back burner for a while when new products and markets started flowing into India, but it is making its space again. Ayurveda approved facial oils and masks have again become a rage and people are willing to spend money on it. Some brands that base their products on Ayurveda have even explored and are slowly increasing their presence in the men's section as well.
The Face Scrub Craze
Yes, there were scrubs before when brands launched their face washed with beads in them but the industry went fourfold in the past decade with so much variety coming out. From micro-beads to powder scrubs to peal scrubs to chemical exfoliators and not to miss the DIY homemade facial scrubs, the markets are overflowing with options. There are different recommendations for different skin types and scrubs have become way affordable. However, the pendulum has gained momentum towards organic scrubs but what holds them back a tad bit is their affordability.
Don't Miss: Top 5 Skincare Trends Of 2020 That Were A Rage & Are Here To Stay
Facial Oils
The past 3-4 years have had a boom of facial oils and many new brands have sprung up with their own versions of the same. Accommodating different skin concerns and types, these oils indeed help in giving you healthy skin. I personally love using them in the winter season when all else fails. My dry patches go away, my skin becomes supple and the fact that they are either organic, Aryuvedic or natural, keeps me happy. These oils come in glass bottles and do always by them only if they come in glass bottles as they are pure and plastic ruins them, additionally, glass is environment friendly.
Sheet Masks
These came in with the Korean skincare as it is a completely Korean concept of hydration. We now stock up on these every sale. As per a report by ReseachandMarkets.com, the global sheet face mask market is "expected to grow with a CAGR of 8% from 2019 to 2024." Brands are banking and exploring on different materials of these sheet masks and also challenging the environment-friendly factor. The umpteen number of ingredients are helping the brands make variants and the pretty packaging makes us all want them all. These sheet masks cater to different skin types as well as skin issues.
As per the study "the major growth drivers for this market are the increasing awareness related to benefits of sheet masks such as anti-aging and skin hydration and the fast-moving lifestyles, pollution, product efficacy and safety, and the need for ingredients to keep the skin young and healthy."
Jade Rollers & Gua-Sa
These are Japanese skincare elements now people cannot do without. They have been promoted and said to have many benefits given the fact that the stone is jade and also the way of using it, helps in lifting your skin and is considered excellent for anti-ageing purposes. When using it the right way, it is best to apply a facial oil first and then spread it with the rollers in motions you can find in many videos online.
Don't Miss: Jade Rolling Benefits, Why You Should Try Bipasha Basu's Beauty Hack
Gua-Sa too is made of jade stone but now as the market and demand grow, they are being made using rose quartz and amethysts as well which have a different vibe. A Gua-Sa is technically meant to help in reducing inflammation and also treat muscle and joint pain. But many women use it for muscle tension relaxation. It gained importance in the past 3 years when people realised and saw social media which had influencers talk about how it helps in reducing wrinkles on the jaw, neck and tightens skin above your abdomen.
As per the medical news today website, "Gua sha aims to move energy, known as qi or chi, around the body. The treatment involves using a tool to rub the skin in long strokes, applying enough pressure to create minor bruising."
Customisable Skincare
While the world is hooked to organic and natural products that have dedicated bottles and tubes for different skin concerns, parallelly, some beauty brands have started venturing into the market where skincare can now be customised. It is a growing segment which is gaining huge followership. The products are tailor-made as per the needs of your skin and lifestyle. These products are said to have a higher guarantee of delivering on their promises. Brands take note of everything from the weather you stay in, to your age, skin type, your lifestyle, etc. These are a bit expensive but it is said to be worth the price.
Which skincare routine are you a fan of? Are you following another skincare regime? Do share with us on our Facebook page in the comments section and stay tuned to HerZindagi for more on trend spotting.