Regular creamy lipsticks have always been there but most of the time the issue is that they have very little stay power. Ranging from 2-6 hours, these lipsticks fade, we eat them up, they get wiped off on the food, the handkerchief, and so on. However, when liquid lipsticks were launched, they were a boon for everyday lipstick wearer. They stay longer and have a matte finish but there is a right way to apply it and there are indeed certain mistakes we tend to make which make the liquid lipstick look bad and pour lips cracked. So here is a list of some do's and don'ts you may want to note down and look perfect at all events and outings this wedding and festive season.
Exfoliation
If your lips are not hydrated and are very dry then as a rule never ever apply lipstick before exfoliating them. This rule applies especially when you are trying on a matte lipstick as it sticks to your lips like a second skin. They will look cracked and that looks really bad. Use a lip scrub or some petroleum jelly for a minute and then using a soft cloth wipe off. This will help scrub off the dead skin. You could also use a toothbrush to exfoliate.
Hydrate
Post the scrubbing it is essential to use a lip serum or balm which will hydrate your exfoliated lips. This is the most essential step when you are using a liquid lipstick. In case you plan on using a gloss liquid lipstick then you can skip this step if you want.
Lining Those Lips
This is a point one cannot stress enough on as many still do not understand the necessity of this step. Liquid lipstick has a wand and it cannot give your lips that shape that you require. A lip liner defines your lips and makes them look put together. Not just that, it even gives a longer stay to the liquid. Line your lips with a nude lip liner or with the same shade that matches your lipstick and blend the liner towards the inside of the lips so that your lips don't look cut out and to artificial. Once the line is drawn, soften it inside, and then apply the lipstick.
It is the same concept as we learnt back in school when we had begun using colours on those drawing books. First, make a shape and then fill in.
Don't Miss: Exclusive: Aashka Goradia Believes That 'Makeup Is A Woman's Best Friend'!
No Pressing
When we use our regular creamy lipsticks we always press them together to make sure that the content has spread properly and evenly. But when it comes to liquid lipsticks, this is one step that is a sin here. This step in case of a liquid makes the lips look patchy and that certainly looks icky.
Layering
Now regular lipsticks are buildable and sometimes we get that particular shade in more than one swipe. However, it is not the same with liquid lipsticks. This act would make your liquid lips very clumpy as liquid lipsticks dry very quickly.
Don't Miss: Here Are The Best Nude Matte Lipsticks For The Indian Skin
No Inner Lining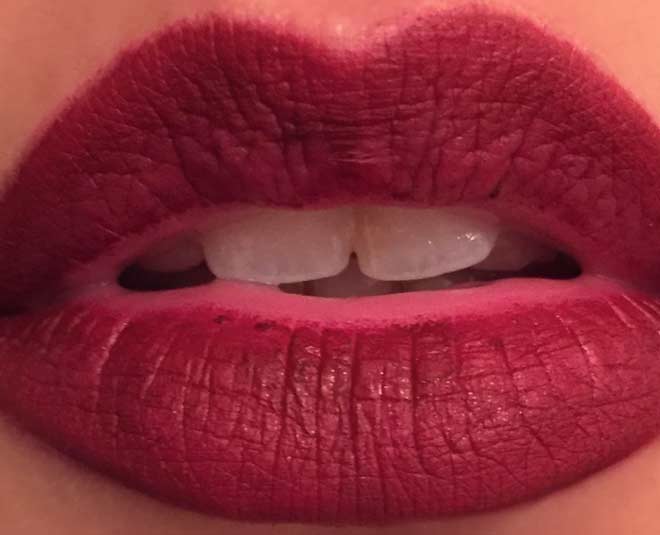 If you get those thick lipstick lines on the inner corner of your lips then you have to quit lining the inner side of the lips. You can simply pat the product in that area with your finger and then apply a creamy lipstick on that area which is of the same shade as your liquid lipstick.
Removing Skills
Removing liquid lipsticks can be a task in one swipe. Some makeup remover are powerful enough so you can use those or you could first apply some oil or balm and leave it on for a minute or two. This will soften up the product and then with a gentle force rub your lips with it and the lipstick will come off easily.
So make sure you follow all these steps to look like a diva and then rock those bold lips.
Stay tuned to HerZindagi for more such beauty and makeup tips.