Exclusive: Aashka Goradia Believes That 'Makeup Is A Woman's Best Friend'!
Actress Aashka Goradia give a few beauty tips and insight to what keeps her going, in an exclusive interview to HerZindagi.
Actress, entrepreneur and yoga lover, Aashka Goradia, came into the limelight with her popular role of Kumud in the TV show "Kkusum". She has also worked in shows like "Naagin", "Baal Veer" and also essayed Maharani Dheer Bai Bhatiyani in "Bharat Ka Veer Putra- Maharana Pratap". Aashka has worked in a number of hit shows and in 2018, she launched India's first double stitched 3D eyelashes under the brand Renee Cosmetics and then there was no turning back. Besides loving makeup, the actress has been very vocal about what yoga can do for your well being and her Instagram account is proof! She has become an inspiration for many of us and her glowing skin is what many aspire to have even when she hardly puts on any makeup. I got the opportunity to ask her a bit about her love for makeup, her take on some ideas people have about it, her brand and how her life has been with yoga playing a vital role. Take a look at what all she shared with us.
Have you noticed that she flaunts cool eyeliner looks on her Instagram? One could not help but ask her what eye makeup means to her. She believes that it is "extremely important in any makeup routine because it is one such feature that we express from. When we interact it's our eyes that really speak louder than words and I feel to glam up your eye makeup is very important."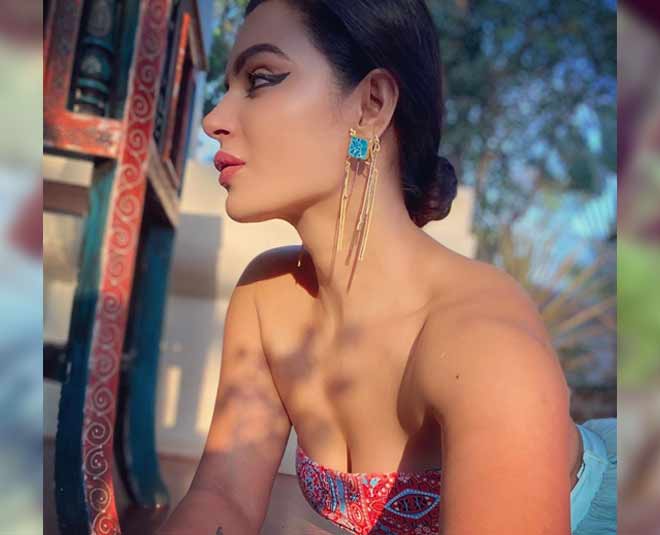 Tips to pick the right fake eyelashes?
There are multiple styles of eyelashes on our website and the reason behind the same is that we want women to know that everyone can choose the right eyelash as long as they can cut the corners and make it the length of their eye. Anybody can wear any style of eyelash and every woman should explore and try different styles.
Aashka Goradia has just launched a new 5-in-1 lipstick which has many shades from nude to red. Wondering if it is a part of her must-have makeup products list?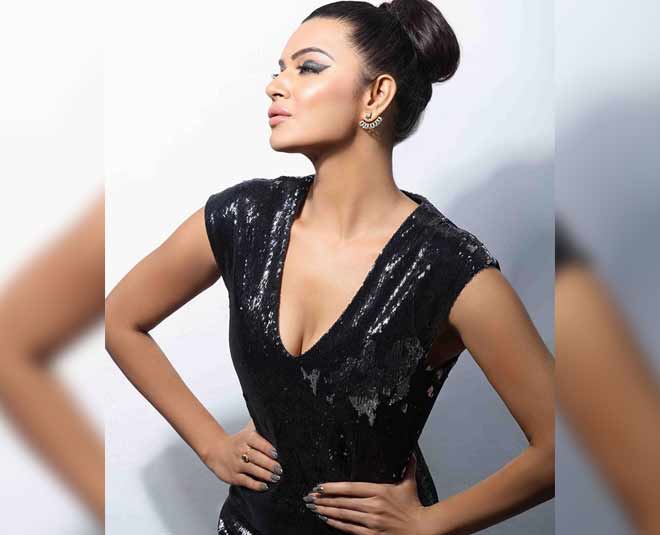 What I really cannot do without is this lipstick which has 5 different shades in one container so one can use whichever shade as per mood and it is very convenient as well. Another product I always have with me is a hard black kajal pen.
Many people say & have questioned me that we put on so much of makeup but for whom? Your thoughts?
I find it bizarre on who says or decides what is more makeup vs minimal makeup and whether it is good or bad. There is no decision here regardless of the debate. What makeup really does is that it 'transforms' one, a transformation tool for women and anything that helps you transforms can't be concise in too must or too less. So for me, makeup is women's best friend, and as long as you feel glammed up the job is done.
Is there a skincare routine you follow considering you have glowing skin we all aspire to have?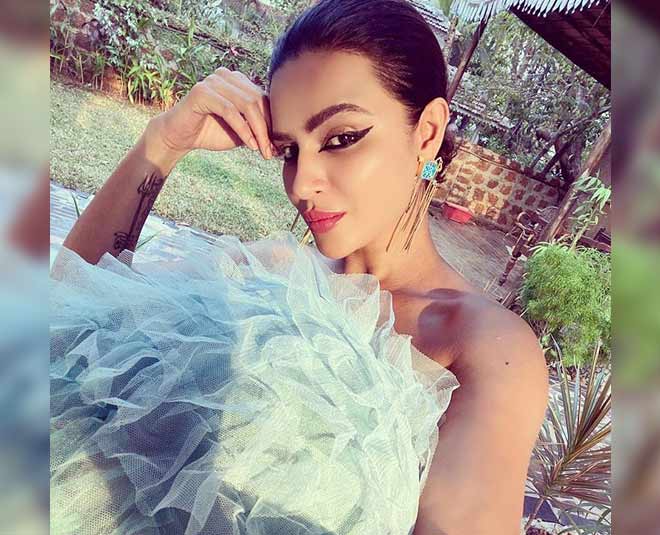 Drinking lots of water and a healthy diet! Avoid consuming soda or fried food and make sure that you're treating your skin as good as you're treating your body. So, if you're a fitness enthusiast or not you need to take care of your skin just as you take care of your body.
How has yoga changed your life? Can we call it your "healthy addiction"?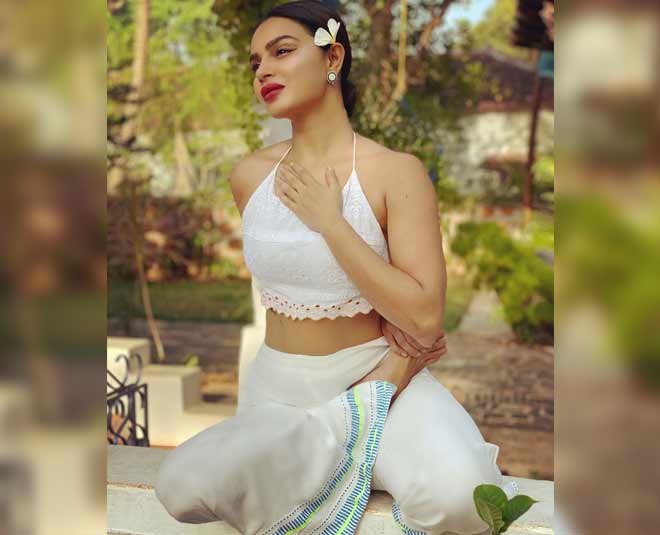 Yoga is one of the healthiest addiction I've had. It has made me come into a place where I now have more freedom in my mind, have a clearer and positive perspective, and many more things.
Don't Miss: Aashka Goradia's Dedication To Yoga Is No Joke! Here's Proof!
The new trending hashtag is #vocalforlocal. Your thoughts?
#VocalforLocal is very strong and we need more of these hashtags and trends in the market. We need to look up to homegrown brands that are sustainable and helps the Indian economy come into the forefront in various sectors.
Message For Our Readers
My message to all the woman who read Her Zindagi is that there is immense power, the shakti that we're born with and in true form to identify how powerful our minds are, is the true essence of life.
Recommended Video
Stay tuned to HerZindagi for more celeb beauty and fitness secrets.