Summer brings along with itself vacations, mangoes and ice creams. What we don't like about the summer season is that it brings a lot of problems for our skin as well. As you step out in the scorching heat during a sunny afternoon, you put your skin at stake. The harmful rays of the sun can damage your skin really badly and it isn't really easy to get relief from it. One of the biggest summer skin problems is tanning. While a lot of products available in the market promise you relief from sun tanning, you don't know if they are loaded with any harmful chemicals. To stay safe, it is best to go with natural remedies.
Lemon Juice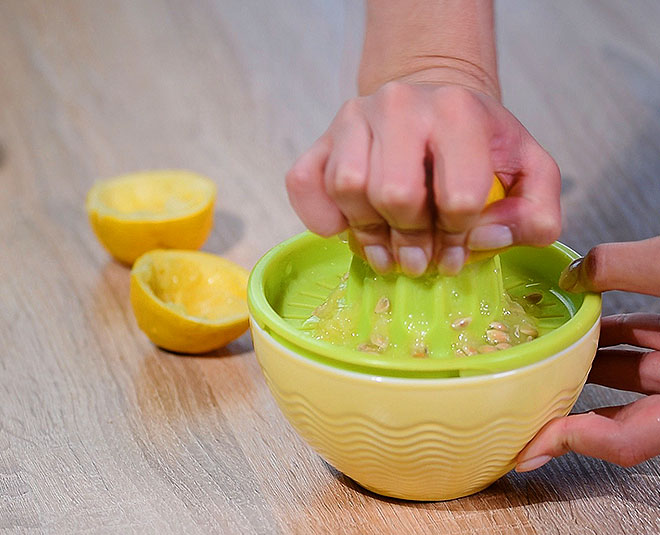 Lemon is a great ingredient to remove your sun tan. It is a natural bleaching agent too. Take one lemon and cut into two halves. Now start rubbing it on the tanned area and leave it for a few minutes. Wash off with normal water.
Turmeric And Milk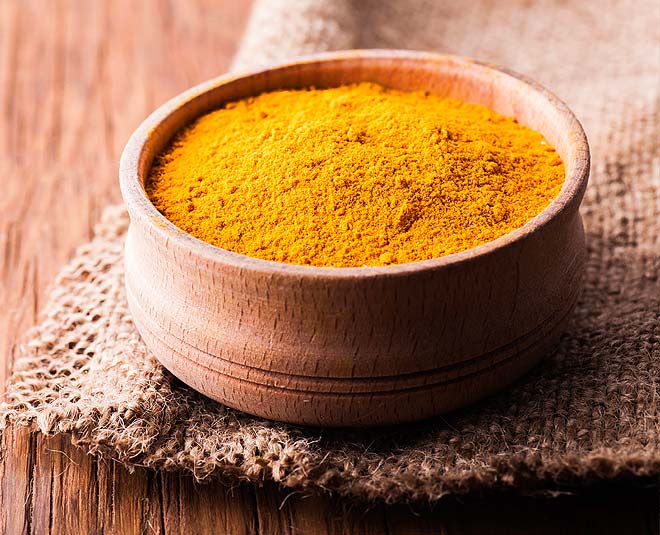 Both turmeric and milk are believed to be great products for your skin. Take some milk in a bowl and add turmeric powder to it. Apply it on the tanned area and let it try. Wash off with water and you will see your skin lighten instantly. You can buy turmeric powder online by looms & weaves here at just INR 189.
Cucumber
Cucumber is a great veggie for sun tanned skin. It has cooling properties too. Take one cucumber and cut into small pieces. Now add to a blender and mix. Take out all the juice and apply it all over your tanned skin. Keep it on till the time it dries up. Wash with water. You can also add some lemon juice to it.
Don't Miss: Bid Adieu To Dead Skin With These Simple Homemade Scrubs
Honey And Papaya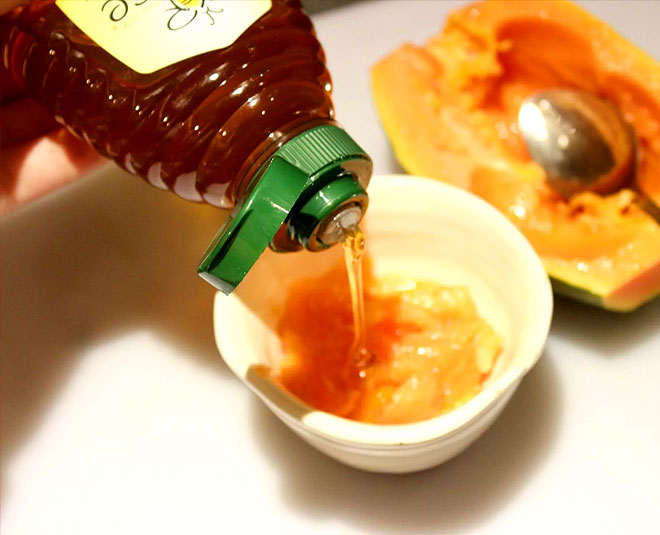 While papaya acts as a skin bleaching agent, honey makes your skin smooth and moisturised. Both the ingredients work well on your skin to give relief from sun tan. Take some papaya cubes and mash them. Add 1 tbsp honey to it and mix well. You can buy Dabur 100% Pure Honey Squeezy Pack here at a discounted rate of INR 247. Now apply it on your tanned skin and let it dry and wash.
Don't Miss: Honey Is The Ultimate Solution For All Your Skin Related Problems
Sandalwood Powder
Sandalwood has anti-inflammatory properties that are good for your skin tan. It helps you lighten the skin tone. Take some sandalwood powder and mix it with rose water or plain water. Mix well and then apply on the tanned areas. Keep it for sometime and then wash. Buy ETHERIC Natural Sandal Powder here at a discounted price of INR 234.
Home remedies usually work really well on the skin without any side effects. However, if you are using some ingredient on your skin for the first time then make sure you do a patch test on your hand first.
For more such home remedies and tips, stay tuned to HerZindagi.com