Do you know we don't use pineapples to the best of its capacity? Many of us end up dumping its skin in the dustbin, which can be used to the advantage of the skin. Just like the fruit, it is also rich in vitamin C and manganese, nutrients that are highly beneficial for enhancing skin quality. If you also want your body to shine brighter just like your face, try this DIY pineapple skin exfoliating body scrub. Read on to also know its various benefits!
DIY Pineapple Skin Exfoliating Body Scrub Recipe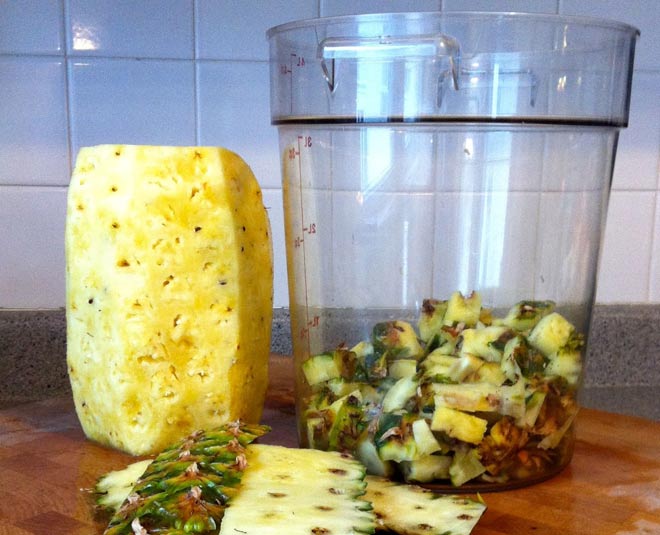 Ingredients
1 cup of pineapple peel
2-3 long straps of pineapple peel
½ cup of white sugar
1 tablespoon rose water
Steps
Take your grinder and grind 1 cup of pineapple peel.
Take it out in a bowl, add sugar and rose water.
Wash your body as usual and apply the scrub using your hand.
Take a long strap of pineapple skin and gently scrub your body using it.
Lastly, wash your body with normal water.
Use this twice a week for best results.
Benefits Of Pineapple Skin Exfoliating Body Scrub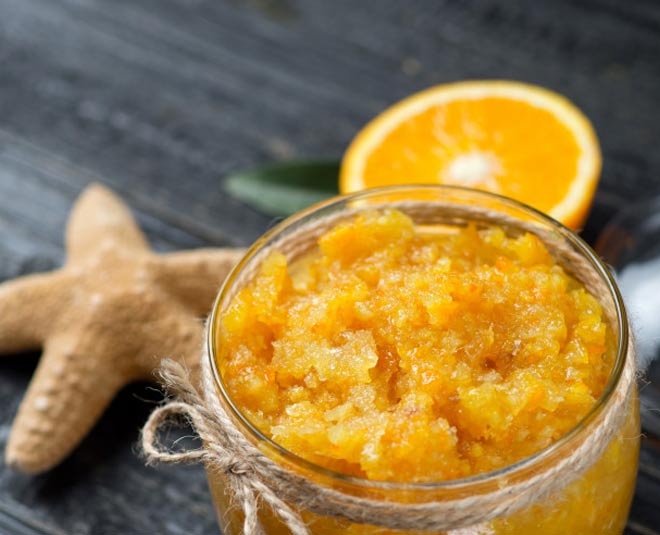 Removes Dark Spots
Our body has to experience a lot of aggression due to wearing various fabrics and using different types of products. It all results in cuts, in-grown hair, skin blackening, etc. Getting rid of it is not as easy as removing spots from your face. But if you use the right products with healthy ingredients, such as the ascorbic acid in pineapples, with the time you'll also have flawless skin. It actually helps fade scars and dark spots by breaking down dead skin cells on the dark spots.
Don't Miss: Sonakshi Sinha Swears By Aloe Vera, Here Is How You Can Use It For Skin And Hair
Exfoliates Skin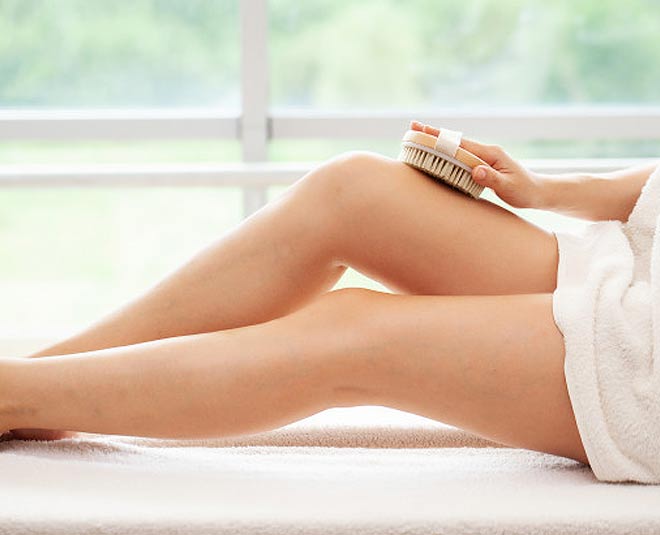 Pineapple peel has properties which makes it ideal all-natural exfoliator. Rich in AHAs (Alpha Hydroxy Acids), pineapples exfoliates dead skin cells in the most efficient manner. Once the dead skin cells of your skin will be removed you will automatically have supple and fresh-looking skin.
Don't Miss: Enhance Your Facial Features With The Right Eyebrows
Makes Cuticles & Nails Healthy
Many of us have to deal with brittle nails and weak cuticles due to the lack of nutrient like vitamins. It can also be due to poor skincare regimen. To provide nutrient and to keep your nails tidy, use the same scrub for exfoliating your nails and cuticles. The vitamins and minerals found in pineapples will help to make them shiny and healthier. As per health reports, pineapple also contains calcium, which is also an important nutrient to promote nail and cuticle health.
Softens & Smooths Cracked Feet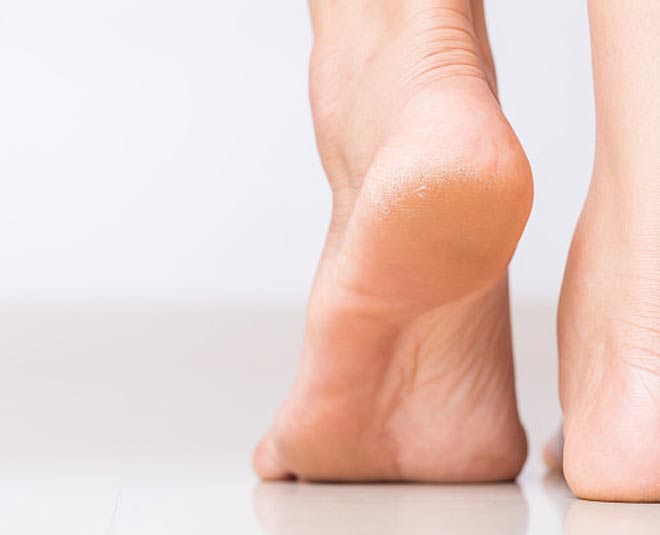 As the fall season is approaching, we will be experiencing dry and cracked feet. Prepare yourself by giving your feet a DIY spa day with some help from pineapple skin. The same exfoliating scrub will allow you to get rid of dead skin and other polluting agents. Before applying the scrub, soak your feet in lukewarm water for best results.
If you liked this article, do comment on our Facebook page. Stay tuned to HerZindagi to read more such stories.
Picture Courtesy: Freepik, Pinterest