Eyebrows are one of the most important features of our face, not only do they define the eyes, but they also help in highlighting the different facial features such as the nose, forehead, eyes, etc. Who would think that a tiny patch of hair could determine how flattering you look? Well, yes it can, and we all know-how. The older trends involved very thin eyebrows, but the new standards of the fashion industry approve the trend to flaunt your thick well-shaped eyebrows.
The whole eyebrow business is not quite easy. It takes a lot of skills to be able to shape your eyebrows well. So, it is better to know what your eyebrows should look like according to the type of face you have. Here are some different types of face shapes and which shapes of eyebrows look best on those faces.
The Round Shaped Face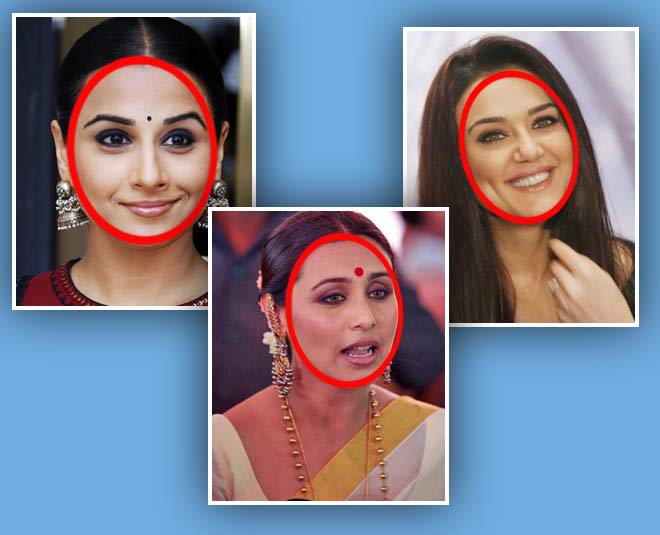 Image Courtesy: My Trousseau
The round shaped face is a very common face shape and the facial length and width is almost of the same size. You must keep in mind to shape the eyebrows in such a way that it lengthens the face. High arched eyebrows will be the best suited for you. The high arched eyebrows will provide a vertical point and that will help in creating an illusion of a slimmer face.
The Oval Shaped Face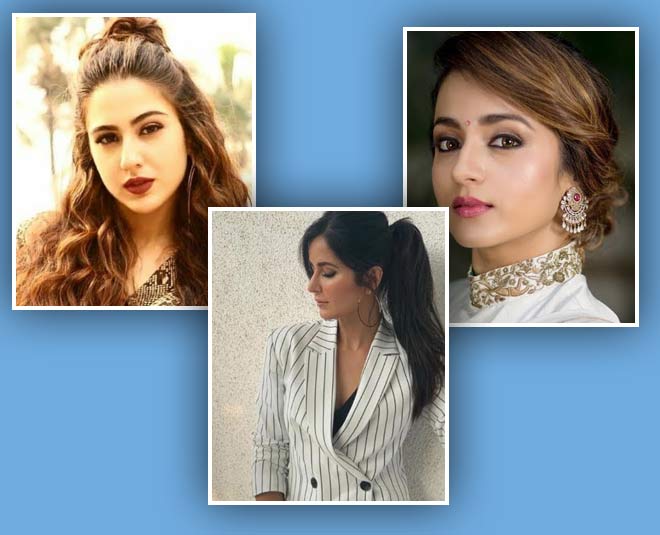 Image Courtesy: My Trousseau
Oval shaped face is basically when your forehead is slightly wider than the chin and your cheek bones are high. The eyebrow shape that best suits this type of face can be a slightly angled eyebrow that will balance out your facial features and will also add dimension to your face. Further, people with oval faces can opt for any eyebrow shape other than too thin eyebrows than will flatten your face.
The Heart Shaped Face
Image Courtesy: My Trousseau
Heart shaped face is the one with a wider forehead and a sharp chin area. The goal is to eventually soften the sharp features of the face and for that, you can go for a rounded brow shape which will help soften the edgy and sharp face of yours and will balance your facial features making your brows look prettier and perfect. Heart shaped faces need more depth to them so try keeping the face harmony by shaping your eyebrows round.
The Square Shaped Face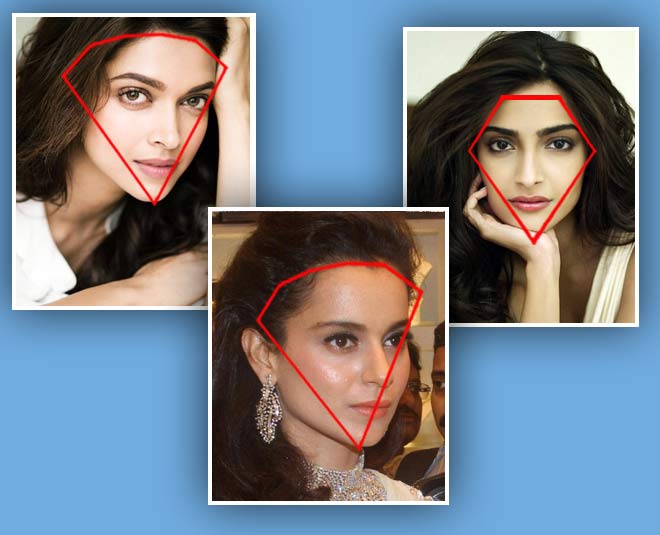 Image Courtesy: My Trousseau
The square shaped face is another type of face shape wherein the forehead, the jawline, and the cheek bones are all aligned in the same width. To highlight your facial features for a square shaped face, you can go ahead and try out the slightly angled eyebrow just like Deepika Padukone's or Soanm Kapoor's shape that will subtle out the features of your face and will also add depth to it. Do remember to be very careful, if you make your eyebrows very angled you might end up exaggerating your face.
The Diamond Shaped Face
Image Courtesy: Face shape
The diamond shaped face features wide cheeks with a narrower chin and forehead. For this type of face, you need to have an eyebrow shape that shortens and softens your face simultaneously. A curved eyebrow is perfect in this case, it will not only lift your face upwards but will also add an illusion of roundness in the face.
Don't miss: Five Tips To Thicken Your Eyebrows Naturally At Home
The Oblong Shaped Face
Image Courtesy: Pinterest
The oblong shaped face is a type of face that features forehead, chin, and cheekbones of similar width. This gives the appearance of an elongated face which looks great when horizontal width is added to it. You can do that easily by drawing a flat brow shape with a downward curve. This will add more length to your face making it look great!
Don't miss: Get Thicker Eyebrows With These DIY Homemade Eyebrow Tints
Stay tuned to Her Zindagi for more articles like this.