Honestly, my skin starts to react differently every month. There are days when I wake up with too much oil on my face and then there are times I feel like scratching the dryness off my skin.
Now what's tricky here is what product to use on the skin? My skin is really sensitive and I can't really use any product on my skin. I usually stick to products that come with natural ingredients.
So, I recently got this face pack called Fruit Of The Earth from Modicare and gave it a try. Here is my experience with the product.
Ingredients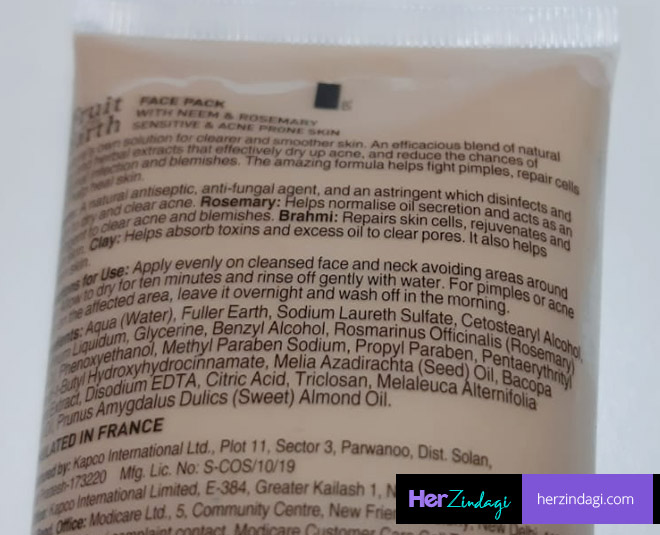 Neem
Rosemary
Brahmi
Clay
Claims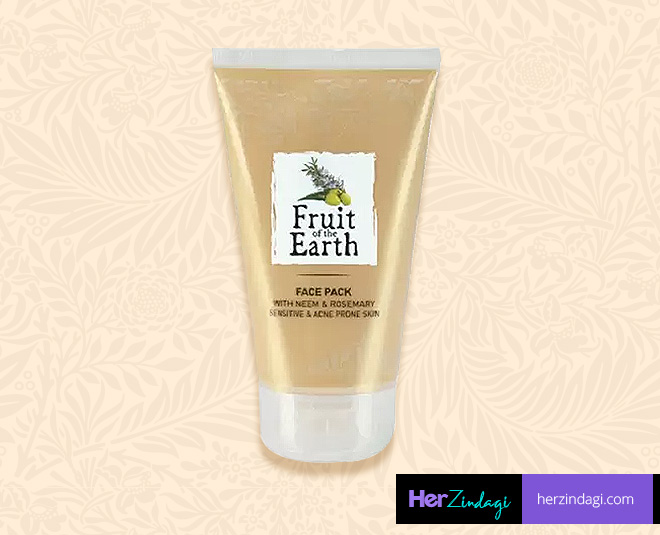 An efficacious blend of natural clays and herbal extracts that effectively dry up acne and reduce chances of external infection and blemishes. This amazing formula helps fight against pimples, repair cells and heals the skin to give clearer smoother skin.
Neem: A natural antiseptic, anti-fungal, and astringent which disinfects and helps dry up pimples. Rosemary: Helps normalize oil secretion and acts as an astringent to clear acne and blemishes. Brahmi: Repairs skin cells, rejuvenates and heals the skin. Clay: Help absorb toxins and excess oil to clear pores; also helps tighten skin.
Price
INR 365 for 150 ml
Packaging
This face pack comes in a transparent plastic bottle with a flip cap. Travel-friendly packaging.
How To Use?
Cleanse your face and apply a thin layer of the face pack all over your face and neck. Wash off after ten minutes with plain water. Anyone who has a major acne problem can leave this on the skin overnight and wash in the morning.
My Experience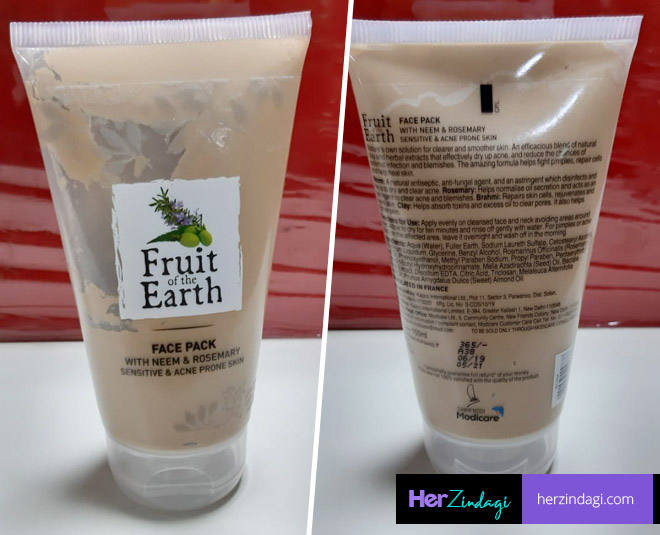 My skin felt really relaxed and cool after I applied this face pack. Little quantity goes a long way. I kept it for about 10 minutes on my face and washed it. My skin felt smoother. The pack was really easy to wash off and there was an instant brightness on my face. I love the fact that the pack has ingredients like neem which keeps skin problems like acne at bay.
Don't Miss: Five Types Of Face Washes Perfect For Acne Prone Skin
Pros
Works for sensitive skin
Suitable for acne-prone skin
Skin feels smoother
Packed with the goodness of natural ingredients
Affordable
Fights pimples
Skin feels fresh
Reduces the appearance of blemishes
Cons
My Verdict
If you have acne-prone skin or sensitive skin, this face pack is a must-have in your beauty bag!
Rating
5/5