Mint is a natural antiseptic and preservative that is used in the production of soaps and beauty creams. Mint, also known as Pudina in Hindi, has also often been mentioned in Ayurveda as a natural healer. Ask your grandma and she will tell you that mint can do wonders for your skin.
Right from treating acne to deep cleansing your skin or making your skin oil-free, mint is one of the best solutions for any skin problem. So, instead of spending money on artificial products or on treatments, we suggest you to try these 5 DIY mint face packs. Before we dive into the DIY recipes, let us inform you that if you are undergoing any treatment or have an allergy, then consult your doctor before applying these face packs.
Mint And Fuller Earth Face Mask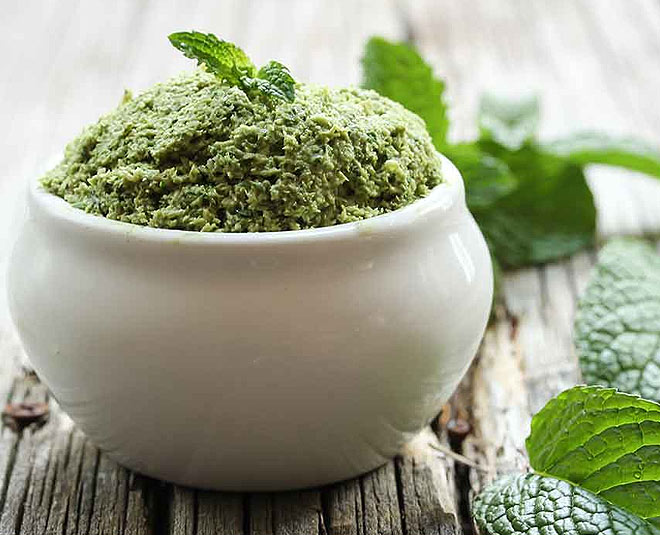 Fuller Earth, better known as multani mitti, contains skin-friendly enzymes that help in reducing the occurrence of acne, dark spots and blemishes on your skin. When combined with mint leaves, it doubles its effectiveness, leading to quick and noticeable results. To prepare this mask, mix a tsp of multani mitti with honey and curd. Add some crushed mint leaves to it and apply this pack evenly to your face. Leave it on for 20 minutes, rinse off.
Mint & Cucumber Face Mask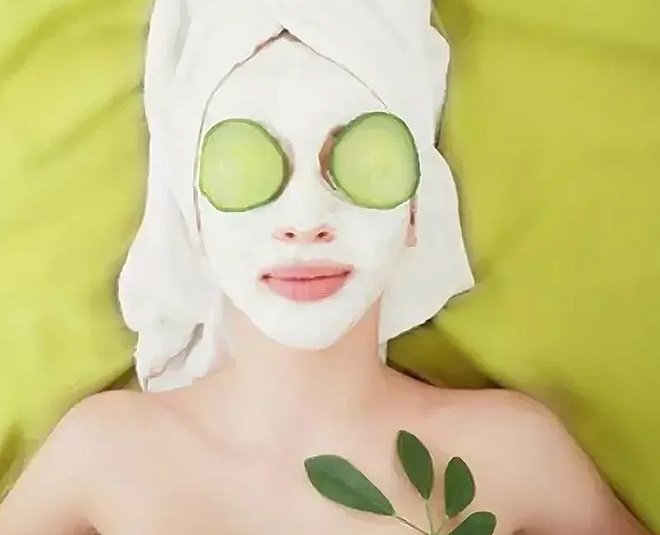 Cucumber and mint can do wonders when combined together. You can prepare this pack simply by grinding a bunch of mint leaves and some cucumber slices. Next, add honey to it to make a smooth paste. Apply this face pack for about 15-20 minutes then wash it off.
Mint And Turmeric Face Pack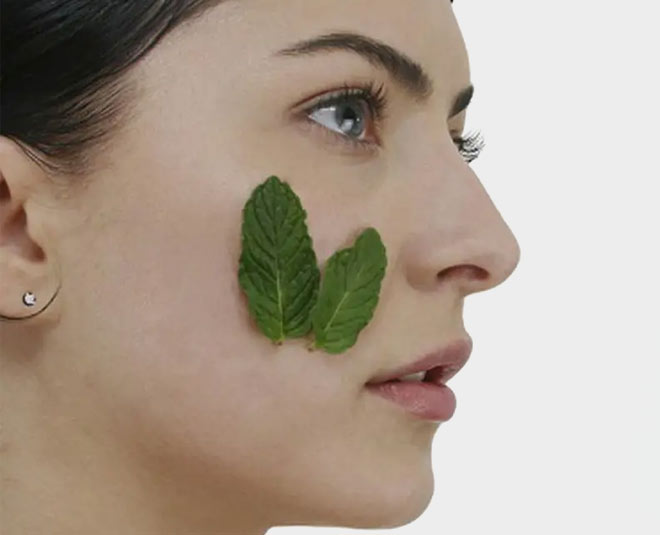 Turmeric is not just a spice but it is much more than that. As per Ayurveda, turmeric helps in getting rid of blemishes and skin discolouration. It is also effective in treating blackheads, acne, and skin rashes. You can simply grind a bunch of mint leaves with a few drops of water and add a pinch of turmeric powder to it. Apply this pack on your face and let it sit for 15 minutes. Wash it off with cold water and pat dry.
Don't Miss: These DIY Pineapple Face Masks Are Perfect To Bring In Winter
Mint, Oats And Cucumber Face Scrub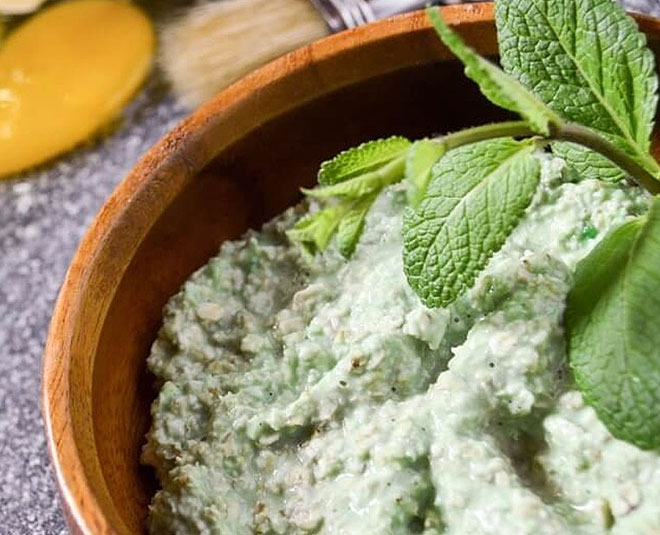 If you are tired of using artificial products to cleanse your skin, replace them with mint leaves, oats and cucumber paste. You can simply crush a bunch of mint leaves, mix it with cucumber juice, soaked oats and honey. Apply this pack on your face for about 30 minutes and then wash it off. This will not only cleanse your skin but will also treat acne and keep your skin oil-free!
Don't Miss- Easy To Make 2-Ingredient Face Pack Recipes!
Mint & Rosewater Face Mask
Apart from providing you a rosy glow, rosewater penetrates deep inside the skin, thereby moisturising it. It also contains astringent-like properties that promote your skin's elasticity. To prepare this mask, start by mixing rosewater with crushed mint leaves. You can also add some besan to make it a thicker consistency. Apply this pack on your face and let it sit for about half an hour. Wash it off with lukewarm water.
Disclaimer: This article is completely based on research and data available on the internet. However, it is always advised to consult a dermatologist before following any remedy or making changes in your regime.
We hope you found this article helpful. if you wish to read more such content, stay tuned to HerZindagi!