Skincare has become an absolute essential these days! With the increasing stress, it is very important to give our skin the care and pampering that it deserves.
Having said that, while we all are already so busy, there is hardly any time for us to prepare skincare pastes that have extensive procedures! No matter how well they work, we cannot be consistent with them considering the time it requires!
Acknowledging your time crunch and your desire for a happy and healthy skin, we have prepared a list of five simple recipes of face packs that require hardly any time and use only two ingredients!
Honey And Avacado Face Mask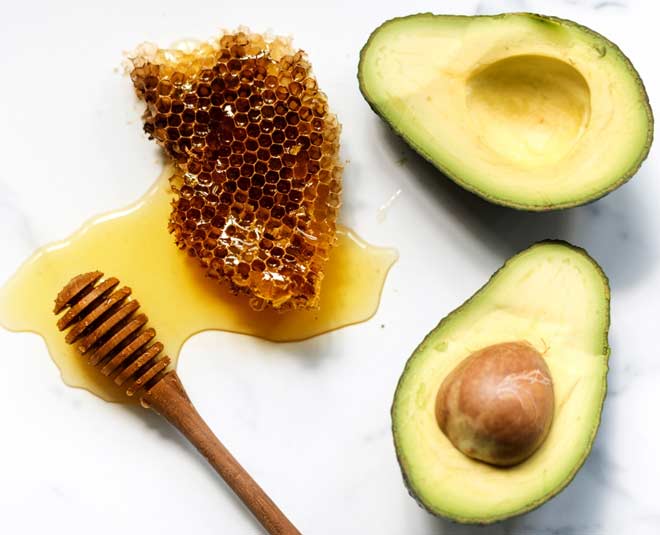 Image Credit: wellandgood
These are the two ingredients that we turn to for healthy eating. Similarly, these are the best ingredients for healthy skin as well. All you need is ¼ cup of ripened avocado and 3 tablespoons of honey. Mix both well(you can also blend it in a mixer) and apply it to your face. Let it sit for fifteen minutes till it dries and rinse off! Honey adds a natural glow to the skin(read more benefits of honey) while avocado reduces breakouts and improves the elasticity of the skin!
Cucumber And Aloe Vera Face Mask
Cucumbers are very good for the skin as they have anti-inflammatory properties and soothe the skin. Aloe vera, on the other hand, is a great moisturiser and soothes sunburn. Both of these combined are ideal for acne-prone, dry and puffy skin! All you need to do is take 3 tablespoons of aloe vera gel, and one cucumber that has been blended well and made into a mash. Mix them well and apply the paste to your face. Let it sit for 20 minutes and then wash it off with cold water! Your skin will feel so much more fresh in the first application itself!
Coconut Oil And Turmeric Mask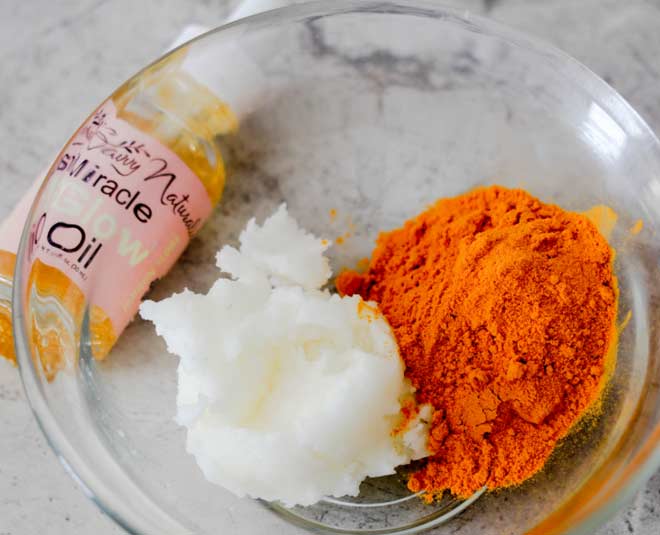 Image Credit: savynaturalista
It is no secret that these two ingredients work miraculously for the skin. coconut oil moisturises it and turmeric helps it heal. For making this mask, take 5 tablespoons of coconut oil and add ⅓ teaspoon of turmeric powder. Mix both well and apply it to your face in gentle circular motions. Let it sit for 10-15 minutes and wash it off. Hello, clear skin!
Don't Miss- 5 Homemade Refined Flour AKA Maida Face Packs For Younger, Brighter Skin
Banana And Yogurt
This one is the easiest to whip up. You need one banana and ¼ cup of yogurt. Mash the banana well and add it to the cup of yogurt. Mix the two and apply it to your face and neck. Leave it for 20 minutes and wash your face. Banana helps in brightening the skin and reduces wrinkles and puffiness. Yogurt, on the other hand, moisturises dry skin and heals it. It also evens your skin tone. Together they make the perfect combination for your skin!
Don't Miss- Try These 5 Homemade Face Packs To Get Rid Of Facial Hair
Papaya And Lemon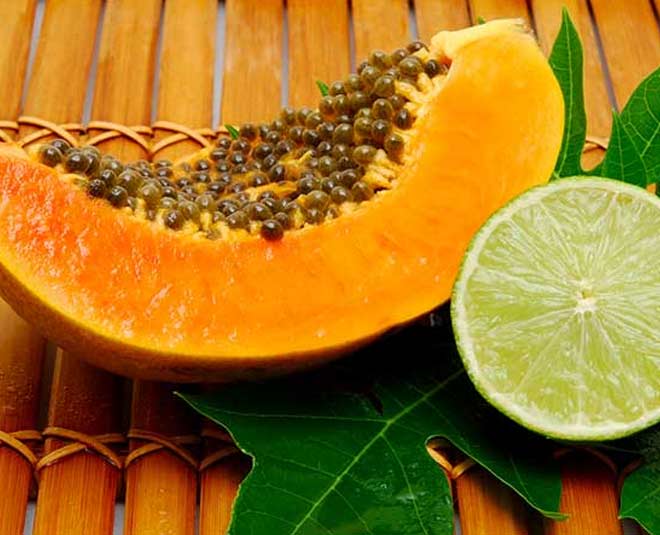 Image Credit: boldsky
Papaya works well for skin brightening and contains natural bleaching properties. The enzymes that are present in papaya when combined with lemon juice, which is an antioxidant that prevents premature aging, a perfect skin mask is prepared! All you need to do is take ¼ cup of mashed papayas, add 3 teaspoons of lemon juice in it and mix well. Before applying it on your face, apply it on your hand and observe if the lemon causes irritation. If not, apply it on your face and wash it off after 10 minutes for luminous and healthy skin!
We hope you found this article helpful and will try these recipes to discover which works best for you! If you wish to read more such content, stay tuned to HerZindagi!