Does your makeup start to melt after a few hours? On a hot summer day or a long night event, all you wish for is having your makeup in place. If you still haven't found your solution then let's tell you that it is a makeup setting spray.
Your makeup is incomplete if you aren't spritzing some makeup setting spray all over your face and neck and following your regular makeup routine.
What Is A Makeup Setting Spray?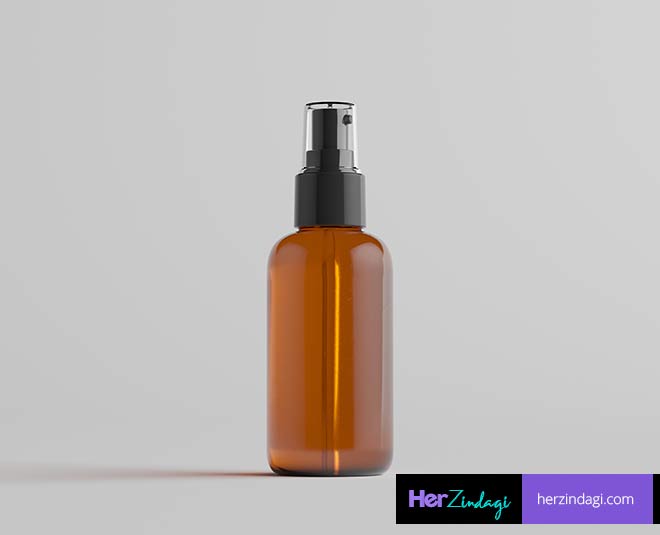 The role of a setting spray is to hold all your makeup products, right from the foundation to the blush and highlighter. Just like a hairspray holds your hairdo for long, a makeup spray keeps all your makeup in place for a long period of time. It prevents the makeup from smudging or creasing.
How And When Is A Makeup Setting Spray Used?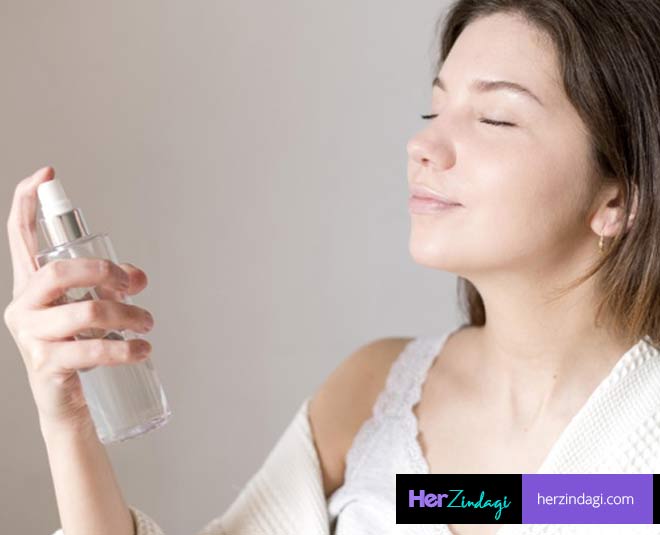 A makeup setting spray is the final step of your makeup. It locks your makeup look and prevents your makeup from melting.
Using a setting spray is quite easy as you just have to spritz it around your face and neck. When using it, make sure you always shake the bottle first. Spray it in an X or T formation. Make sure the bottle is around 6-8 inches away from your face. Don't just rush away after spraying it. Make sure you let it dry for a minute and then head for your event.
What Are The Benefits Of Using A Setting Spray?
It Keeps Your Skin Matte
If you have oily skin or your makeup starts to melt soon after you apply it then you need a makeup setting spray. A setting spray prevents your makeup from melting and your face from getting shiny due to the production of oil on the skin. Spritzing some makeup spray helps you keep makeup matte for long.
Don't Miss: 5 Common Mistakes That Are Making Your Foundation Look Cakey
Face Feels Hydrated
Does your skin start to feel dry and rough a few hours after you apply your makeup? At times, your foundation or contour makes your face a little drier if you use the powder formulations. In this case, your skin can feel dry and rough. Applying some setting spray gives your skin some hydration boost. Your skin feels lighter and fresher!
Give Your Face A Dewy Glow
All you want after completing your makeup is that it has a fresh-looking, dewy glow for a long time. Well, a setting spray does that for you. It makes your face look very fresh, naturally glowing, and beautiful. Also, if your makeup tends to get those lines after a few hours then the spray prevents that as well.
Don't Miss: Here's Why You Should Add A Compact Powder To Your Makeup Kit
Holds Makeup For Long
Making your makeup stay for a long time is one of the most difficult things to do. However, using a makeup setting spray makes it so easy. It holds your makeup, locks it for a long period of time. Even if you sweat, the setting spray doesn't let the makeup smudge or crease.
It isn't tricky to pick a setting spray for yourself as it has no colour. Most brands offer a setting spray and you can pick one according to your budget. A lot of brands do have categorised their sprays according to skin types and this will further help you pick one for yourself.
Though using a setting spray doesn't usually spoil your skin, overusing it or not cleaning your face properly before going to bed can be harmful. Make sure you cleanse every bit of makeup from your face before going to sleep.
Do you use a setting spray every time when you do your makeup? Share your thoughts with us! For more such beauty related stories, stay tuned!