When summer is here, a refreshing face wash and a good face scrub become the need of the hour in our skincare routines. We may not be stepping out of the house as such but the sweat does stick on tour our faces after a workout at home. So I had been hunting for a good combination of the two for my dry skin with an oily T-Zone and I discovered the Khadi Natural Healthcare Aloe Vera Face Wash With Scrub. So after a week's usage, here is my detailed review of the same.
Claims
The brand claims that this face wash/scrub comes with the goodness of aloe vera along with some rare and certified ingredients that help exfoliate the skin deeply while helping get rid of impurities effortlessly.
Main Ingredients
Rose extract, apricot and walnut exfoliating scrub, neem extract, aloe vera extract, aloe vera gel, rice bran, seaweed extract and licorice.
Packaging
The face wash by Khadi Natural Healthcare is packed in a simple bottle which is transparent so you can see how much product is left. It comes with a regular flip sturdy plastic cap and opener which controls how much product comes out, avoiding spillage.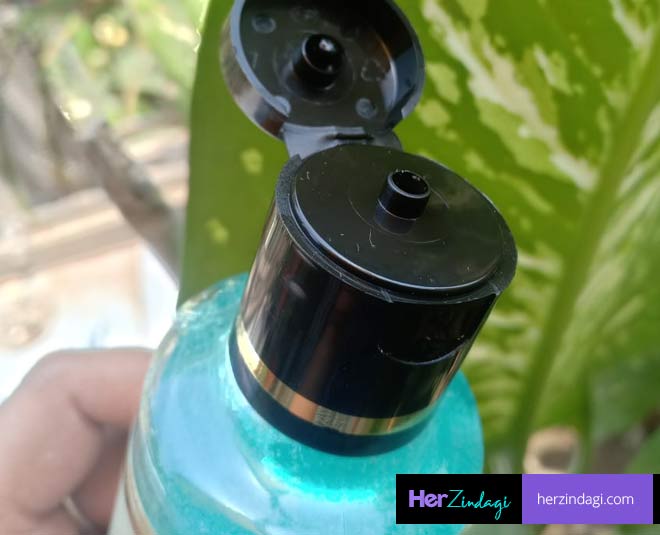 The branding is in white and golden like all their products.
Fragrance/ Consistency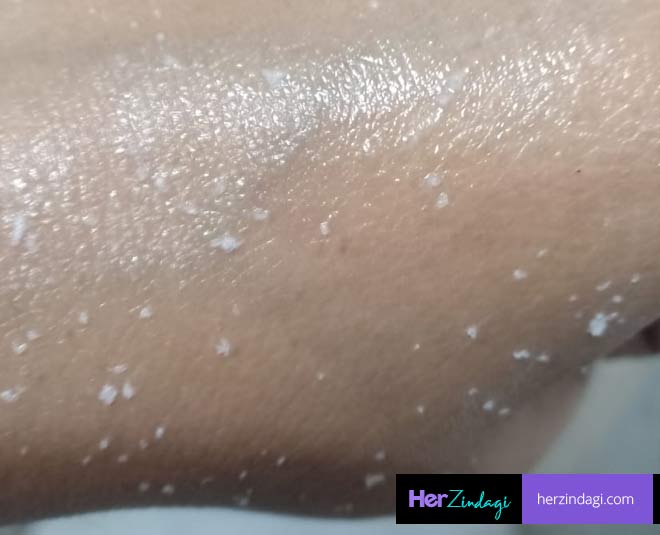 Speaking of the consistency, it is flowing one string as it is a face wash and has small granules which do a gentle but thorough cleansing job if you use your fingertips in a circular motion of your face and neck.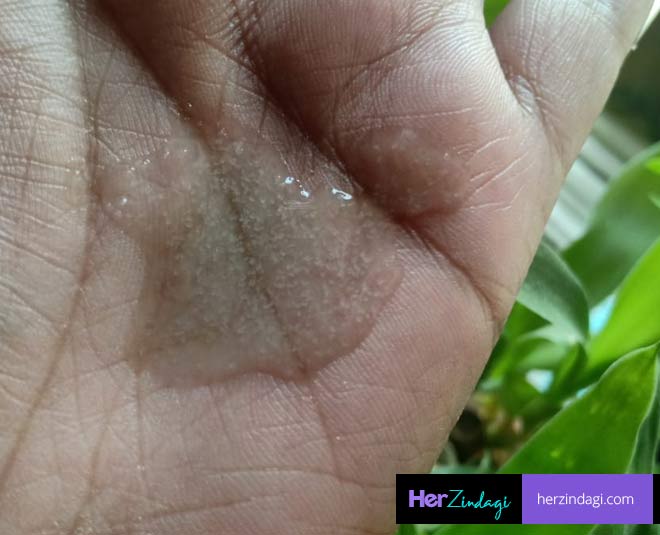 The fragrance of the face wash is gentle and proves that it has aloe vera because of the distinct yet subtle herby fragrance. It does not linger on for more than 30 minutes. For a person with a migraine issue, this face wash is safe to use.
Price
Its 210 ml bottle is priced at Rs 275.
My Experience
I have been using this face wash for the past week, once a day. I agree you are not supposed to use a scrub for more than thrice a week so I go easy with the scrubbing motion on alternate days. What I loved is that it does not dry out your skin as many face washes do and it works well to make you feel fresh. I use a battery-operated face cleansing brush as well sometimes when I feel my skin needs it and this wash is good with that as well. Just a coin size is more than enough and goes a long way when you had a few drops of water. If you do feel that you want to use a moisturiser then just spray some rose water but skip a cream in this heat.
Don't Miss: HZ Tried & Tested: Plum Grape Seed and Sea Buckthorn Nutri-plenish Face Mist Detailed Review
Pros
Transparent packaging
Visible ingredients list
Very affordable
Travel friendly
lovely blue colour
Paraben free
Sulphate free
Cons
I hope they come out with smaller bottles as well for all those who have a small cabinet above their washbasins. Otherwise, I see no con.
Don't Miss: HZ Tried & Tested: Khadi Natural Ayurvedic Hibiscus Aloe Vera Anti-Hairfall Shampoo
My Verdict
The ingredients of this face wash and the affordability will beckon you to invest in a bottle. It works well on all skin types as my mother has oily skin and she loves it as well.
Rating
4.5/5
Stay tuned to HerZindagi for more such reviews and if you want us to review something specific for you, do drop a message on our Facebook or Instagram page.