Working in closed offices with AC and overworking can make your skin dry and dehydrated and also very tired. Therefore I like to keep a goof face mist in my bag and spray it on my face every few hours. So I bought the Plum Grape Seed and Sea Buckthorn Nutri-plenish Face Mist and here is my detailed review.
Claims
This beautifully fragranced Grape Seed & Sea Buckthorn Nutri-plenish Face Mist is your "nutri-plenish" companion. It helps to replenish lost nutrients to your skin instantly! Plum has carefully solubilized grape seed and sea buckthorn oils to give you the nourishment and hydration minus the oiliness.
Key Ingredients
Enriched with Vitamin E and essential fatty acids from grape seed oil.
Sea buckthorn is rich in Vit C and antioxidants.
Soothing Aloe juice calms down skin.
Hibiscus helps maintain skin tone.
Edelweiss is a free-radical fighter that's great for skin in after-sun situations.
Price
Originally priced at Rs 360, you can buy Plum Grape Seed and Sea Buckthorn Nutri-plenish Face Mist for Rs 270, here.
Packaging
It comes in a really sturdy plastic bottle with a classy pump. The bottle is translucent and has all the instructions and ingredients written on the other side. The pump evenly distributes the product on your face and does not spill from the sides like many other pumps.
Don't Miss: HZ Tried & Tested: Vedix Customised Khoob Hair Growth Hair Care Regime Combo Detailed Review
Texture/Fragrance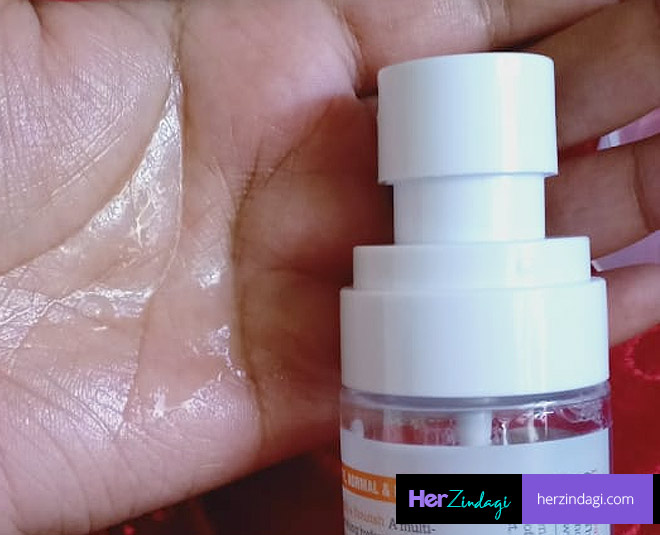 This mist is basically water when it comes to texture and as for fragrance, it has a sweet and fresh fragrance.
My Experience
I am in love with this mist as it hydrates my skin. I use the mist at work every few hours as we work in a closed environment with the Air Conditioner on full blast. It is excellent for a splash of freshness and when I feel suffocated at times since I have an issue with closed spaces, this mist has always come to my rescue as it replenished my dry skin and also gives me that fresh feeling.
Pros
Non-sticky
Non-comedogenic
100% vegan
Paraben-free
Phthalate-free
Organic
Affordable
Suits dry, sensitive and normal skin
Con
The bottle is too big for a small purse so I hope the brand comes out with travel-friendly versions as well.
Not recommended for acne-prone and oily skin by the brand.
Rating
4/5