A skin toner is crucial to balance the pH level. In a common person's term, it is very good for the skin as a step post the usage of a face wash, to hydrate the skin. So in the search of a good toner for myself, I got my hands on the new Plum E-Luminence Nourishing Toning Water and here is my detailed review of the same.
Claims
Alcohol-free formulation calms and soothes dry, flaky skin - witch hazel, the natural astringent, shrinks pores
Keeps a check on those breakouts by keeping pores clean
Maintains skin's ph levels for a healthy glow provides nutrients to the skin with the goodness of vit e & floral extracts i.e. calendula, rose and hibiscus
The antioxidant-rich edelweiss shields skin from free-radical damage
A refreshing & delightful fragrance your skin will love!
Key Ingredients
Edelweiss: This incredibly antioxidant rich floral extract lovings shield the skin from free-radical damage and keeps it healthy & bright!
Calendula: With its anti-inflammatory and anti-microbial properties, calendula is a great addition to any product designed to soothe skin.
Witch Hazel: While it may not sound too friendly, witch hazel deserves to be your skin's best buddy. this excellent skin conditioning agent is also a naturally occurring astringent that gives a no-burn protective layer to ensure your skin's protected from any irritation, infections, and pore cloggin'.
Packaging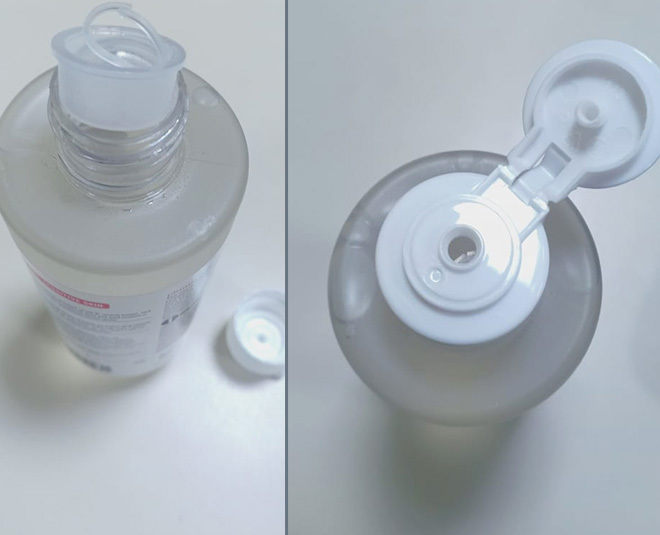 This toner has a simple packaging with a translucent white bottle as the main body and comes with a normal but sturdy white bottle cap. The good thing is that it has a stopper inside which doesn't let the product spill. It is upto you if you want to discard it but I like to keep mine intact just in case I have to travel with my bottles.
Price
Buy Plum E-Luminence Nourishing Toning Water, 200 ml at a discounted price of Rs 336, here.
Texture/Fragrance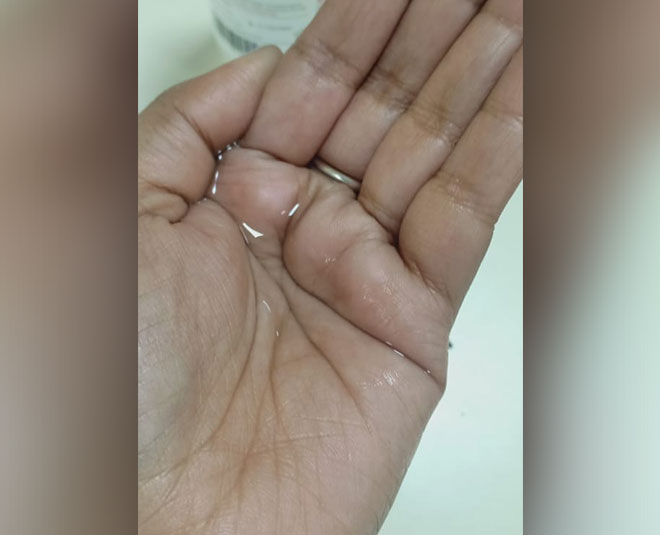 It has a texture of any toner, looks like water but the fragrance is very pleasant and refreshing. It does not irritate the skin.
My Experience
I have been using this toner for the past three weeks and it works brilliantly. I just cleansed my face to break down all the gunk. Then cleansed with a cleansing foam as I believe in double-cleansing. Then I use the toner by dabbing a little on a cotton pad but you can just pour a little amount in your hand if you want. It leaves my face hydrated and soft and also a little fragrant. I am not a fan of fragrant skincare but this has a pleasant odour.
Don't Miss: HZ Tried & Tested: Plum Wild Cherries & Kiwi Hand Cream Detailed Review
Pros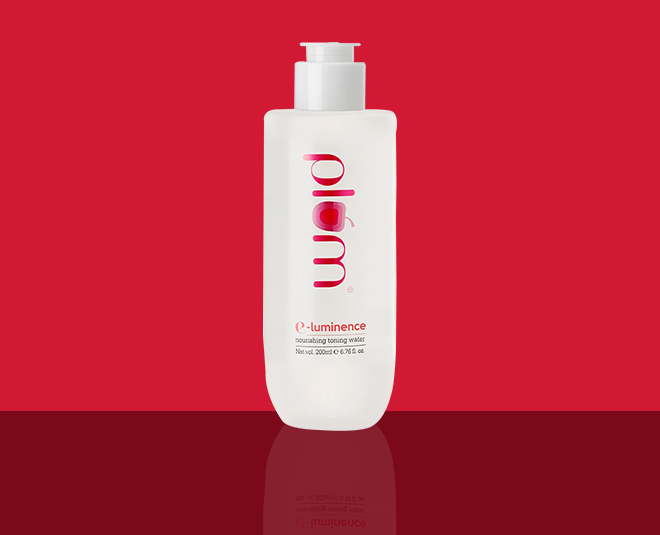 Mild and pleasant fragrance
Hydrates the skin
Alcohol-free
Works well on large pores
Affordable
Travel-friendly
Vegan
Paraben-free
Cons
None for me
Verdict
I am definitely recommending it to my friends as it works very well.
Rating
5/5