While Greta Thunberg, the young climate activist, is making the world change into a better place with the commencement of a movement towards climate change, even the cosmetics industry is taking drastic steps to be a part of this important and immediately needed change. Sankalp Chopra, CEO & Co-Founder of Aelius Parallel Holding Private Limited, says that skin and hair care brands are going 'cruelty free' or even vegan and are taking a conscious decision to stand against animal cruelty and testing and that this change is bound to impact the millions of people/customers that are a part of this industry voluntarily or involuntary.
While most of the beauty brands have products that include chemicals, there are others that strongly stand against these practices to prove themselves as a more environmentally responsible and sensitive beauty company. Cruelty-free products are products that are not tested on animals and neither do they contain any parts or materials obtained from dead animals.
Due to the constant awareness about the harsh and harmful effects of chemically induced or animal tested cosmetic or skincare products on various platforms, most popular being the social media, people have now become more sensitized towards the environment and its needs.
Sankal Chopra says that this has given birth to a new range of vegan and cruelty-free products. Brands are now focusing on making and producing fair-trade, ethical and cruelty-free products as the demand for the same has increased not just in the retail but also in the wholesale market.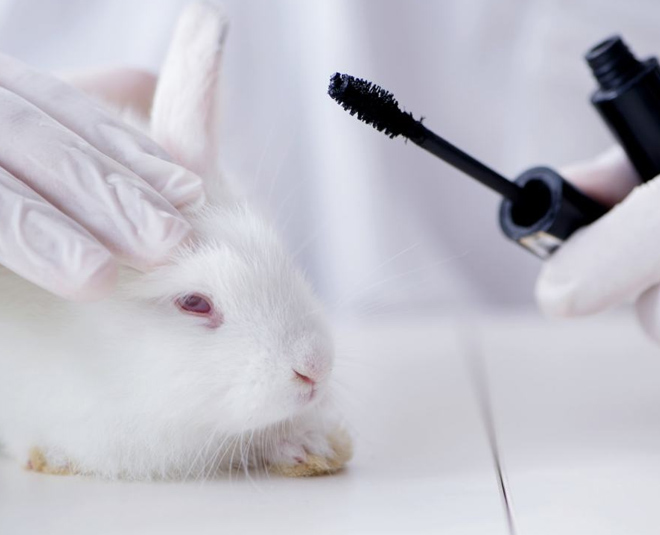 Spas and Salons have high demand of such products, owing to the inclination of the consumers towards cruelty-free skin and hair care products with no chemicals. The people today are becoming aware and compassionate to other living beings. People are not just inclined to such products based on their ethics but as a matter of fact such products add value to the treatment itself which makes them more popular in the market.
India has already made a huge change by becoming the first country in South Asia to ban the import of animal-tested wellness products since October 2014. Globally, manufacturers have begun to ban the use of animals to test products. As an alternative, the industry is now being introduced to cruelty-free products such as skincare products from the extracts of green tea or fruits etc. Such products are neither derived from animals nor tested on them.
Don't Miss: Get Your Skincare Game On With Usage Of Kansa Or Bronze Utensils This Wedding Season
This much-needed shift has in the cosmetic industry is due to the following reasons:
Individuals have access to information and hence the awareness against animal cruelty has reached every corner of the world which has led to a decrease in the demand of products that use animals as a testing machine.
With the extensive campaigns running across the world for the protection of animal rights and ban on animal testing, it becomes the social responsibility of cosmetic brands to develop products that do not harm any individual/animal physically or mentally.
It is a simple case of demand and supply chain. With the rise in the demand of environment-friendly cosmetic products, the brands are now shifting towards a segment that was earlier the niche market. Soon, these environment-friendly skin and hair care products will rule the world market.
Such products show more effective and long-lasting results. The use of natural products in making cruelty free products by substituting parabens (chemical preservatives), petroleum, Sodium Lauryl Sulphate (SLS) (chemical detergents that increase lathering), PEG/PPG, Genetically Modified Ingredients (GMO) and other synthetic ingredients with options that are purely skin-friendly is what adds to the value of such products.
In terms of a user's point of view, they are extremely effective on sensitive skin, and add nutritive value to the body.
There are several underlying benefits of using cruelty-free cosmetic products and this is what has led to a gradual shift towards these home-grown products that have a strong stand against animal testing. For instance, Aelius Parallel Holding Pvt. Ltd (APHL) is the catalyst of a revolutionary change in the skincare/haircare industry through unique, reliable and environment-friendly products.
It is one of the very few standardized skincare/haircare manufacturing entities that aims to bring cost-effective and high quality chemical-free cosmetics, so that end consumers benefit from using authentic products.
Under the make in India initiative APHL stands committed to partner with existing and upcoming skincare or hair brands across B2B & B2C sectors to position India as a sourcing hub for domestics as well as international players. We all must take a step toward sustainable living by using cruelty free cosmetic products and making this world a better place for all the animals.