We all love mascara! Agree, ladies? This makeup product is a blessing for women who aren't blessed with thick eyelashes. Even those who are love enhancing the eyelashes with loads of mascara.
Let's be honest, curling our eyelashes with some mascara can instantly lift up our face. There are days when you just don't feel like going OTT with makeup but want that 'pick-me-up' and that's when this magic wand comes to the rescue.
Mascaras indeed transform our look and make our eyelashes look darker and fuller. However, do you apply it everyday? Well, just like every product comes with its pros and cons, mascara too has some. Let's take you through some reasons why you shouldn't be using it everyday.
It Can Dry Out Your Eyelashes
Some mascaras have a formulation that can dry out your hair follicles which can further make them fall. This usually happens with waterproof mascaras that make your eyelashes stay even when exposed to water. If you own a waterproof mascara everyday then it is best that you use it for a short period or apply it on days you really need it.
Mascara Can Lead To Premature Ageing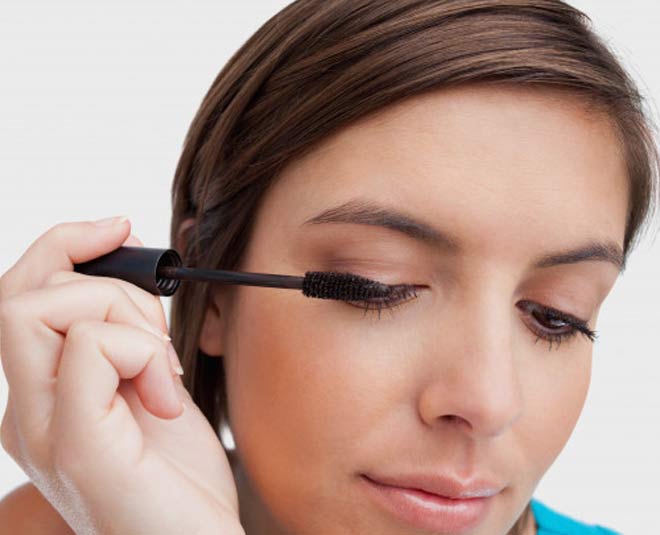 Washing off your mascara completely isn't an easy task. Mascara has a very strong holding power and removing isn't that quick. A lot of women aren't able to clear off the mascara completely before going to bed. This is because particles of the product may continue to stick on the lashes and cause irritation as well. When you try to rub it for removal, it can lead to the appearance of ageing signs around your eyes like wrinkles and fine lines.
Don't Miss: Want Long And Fluttering Eyelashes? Try These Natural Remedies That Really Work!
Mascara Makes Your Eyelashes Weak
Using mascara regularly or further using an eyelash curler to curl the lashes can make your eyelashes become weak and unhealthy. This can eventually lead to eyelash loss.
Mascara Can Make Your Eyelashes Fall Out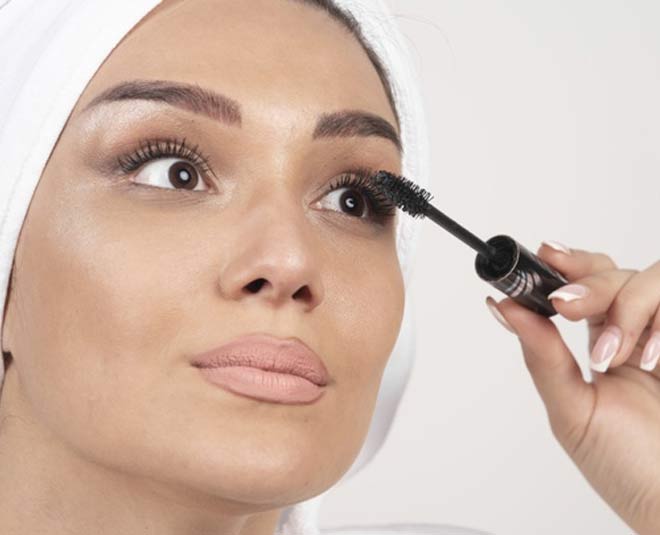 Applying mascara everyday and not taking it off properly can make your eyelashes breakable. The product can start to damage your eyelashes and they may start to fall out if you use it for longer periods.
Don't Miss: Interesting Tips And Facts About Every Woman's Favourite, Mascara
Mascara Can Lead To Eye Infection
Do you ignore the expiry date of your mascara? Every beauty product comes with an expiry date. Using mascara after its expiration can be harmful for your eyelashes. It can lead to eye infections. You should not be using mascara for more than 3 months.
Though mascara can instantly transform your face, using it for long periods can be harmful to your eyes and lashes. On days when you aren't stepping out, it is best to keep it all-natural and avoid using makeup as much as you can.
While buying your mascara, make sure that you go for a high-quality product that is gentle on your eyelashes and prevents them from breaking. Avoid buying mascaras that comes with parabens and aluminum powder which can damage your eyelashes.
Whenever you apply mascara, don't forget to remove it properly before going to bed. Instead of chemical loaded makeup removers, you can try using something natural like coconut oil which works well and is gentle on your skin. Keep your eyelashes moisturised by applying coconut oil or castor oil on your lashes. This keeps them hydrated and healthy!