5 Tips To Prevent Your Lipstick From Bleeding
Start having your drinks using a straw so as to prevent your immaculate lipstick from bleeding!
We all have a love-hate relationship with lipstick—we love how it can dramatically change our appearance, but we despise it when it creases, bleeds, or flakes. When your lipstick doesn't leak at all, you've mastered the code of immaculate lipstick application—which, regrettably, seldom happens. If you find yourself grabbing for tissues throughout the day because your lipstick simply won't stop bleeding, this article is for you.
Lipstick bleeding, also known as feathering, occurs when lipstick seeps over the corners of your mouth. While you're attempting to get perfect edges, it actually smudges (with time, if not instantly) and spills out of the lip line. Scroll down to learn about all the different ways you can last longer.
Use A Lip Primer
While some individuals like to use foundation or concealer as a base for lipstick, the texture might become crusty and cakey, and the ultimate result will be less than desirable. We recommend using a lightweight lip primer to provide a smooth base for the lipstick to settle on. Before you begin, make sure your lips have been completely exfoliated and nourished.
Use A Lip Liner
Before you start filling in your lips with lipstick, create a crisp, exact outline with a lip liner (of the same hue, of course). Then, for a more strong colour building, softly fill in all of your lips with the lip liner. The lip liner's pointed tip ensures that your lipstick does not leak or slide outside of the line.
Use A Brush
Even though you've used the lip liner, if you're unsure about filling in the lips because the lipstick is too rounded, use a brush with a precise tip to apply it. The brush will make it easier to get into the sharp corners of your lips. Then, using a flat or angular brush, tidy up the area around the lips with concealer.
Don't Miss:Lipsticks That Are Meant To Suit A Medium Skin Tone
Blot Excess Makeup
The next step is to remove any excess product that has been applied. If there is too much product, the lipstick will bleed. Apply a tissue paper to your lips, then dip a powder brush into some translucent powder and softly dust it over them. This will keep your lipstick bulletproof.
Don't Miss: How To Achieve Natural Lipstick Look Like A Pro
Pat And Smudge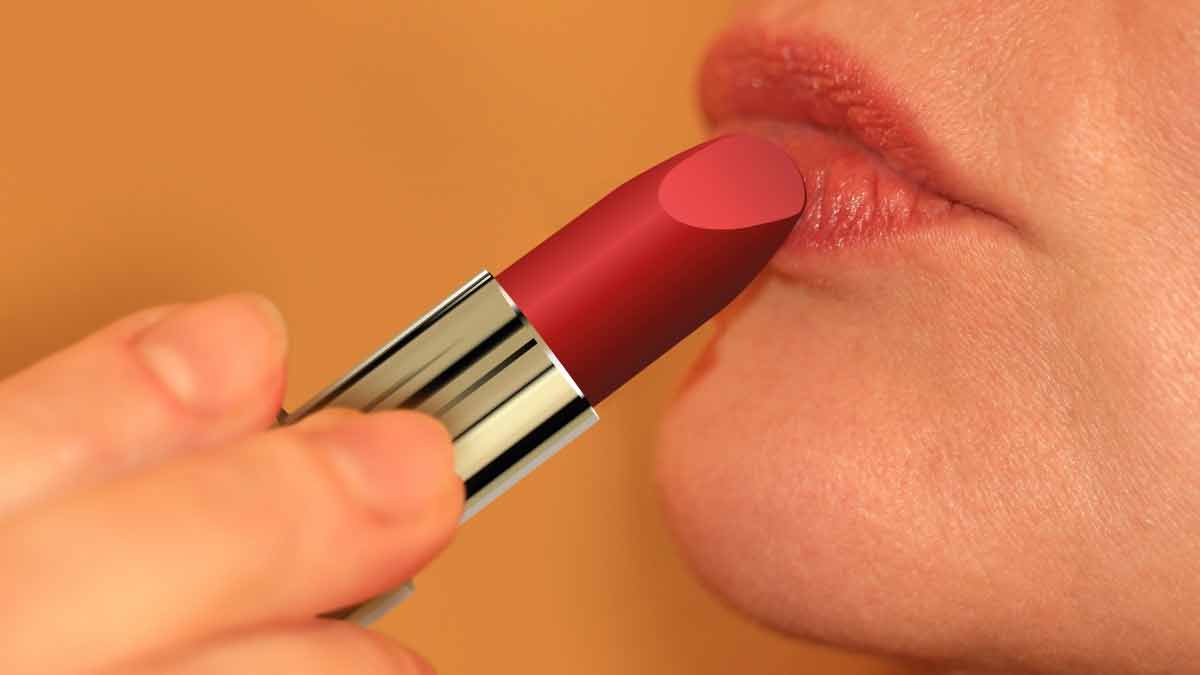 Looking for a more natural look? If you only want a bit of colour, the "pat-smudge" method is a simple way to apply your lipstick and get a more natural look that won't wander all over your face. Apply your lip colour with your ring finger and smear it slightly. (You should use your ring finger since it has a more sensitive touch than your other fingers, FYI.) This approach also allows you to have greater control over how much colour you apply on your lips.
Use A Straw To Have Drinks
As a parting present, we're going to reveal a lipstick trick that you should certainly consider incorporating into your regular beauty regimen. We realise how ridiculous this sounds, but trust us when we say it works! Drink your drinks via a straw whenever you're wearing lipstick (preferably a paper straw to make your beauty regimen more sustainable) so your colour stays where it's intended to be—on your lips!
If you wish to share any interesting tips on how to prevent lipstick from bleeding, then do let us know by commenting on our Facebook and Instagram page.
Stay tuned to HerZindagi to read more such stories!