Your skin can have different kinds of blemishes be it dark spots, scars or tiny pits in the skin due to acne. You could also have dark patches or dark spots on the skin, due to sun sensitivity. We have been treating such skin blemishes at the Shahnaz Herbal salons. The treatments depend on the nature of the problem and on the skin type.
Acne leaves dark marks and blemishes which are difficult to remove as the pits destruct the skin tissue. The skin also looks premature and makes you look aged. Sometimes, there is extra growth of scar tissue, which develops into growths on the skin. This makes the skin uneven and it loses its smooth texture. Among the treatments for acne scars are laser therapy, microdermabrasion, chemical peeling, etc.
Since there are risks involved in chemical peels, I devised Veg Peel treatments that help in minimising acne scars. These are clinical treatments, based on dermabrasion, i.e. gently rubbing the skin with some grainy substances formulated with plant extracts. We also recommend products for daily home care. However, it takes time, so one should allow at least 1 month to see a difference.
If the scarring has been extensive, it may take more time, as you may need several sessions. If there are pimples and acne, they have to be treated first.
Some home remedies may also help. However, these home remedies for scar removal should be tried after the acne condition has subsided. You can use a facial scrub if there are no pimples, acne or rash.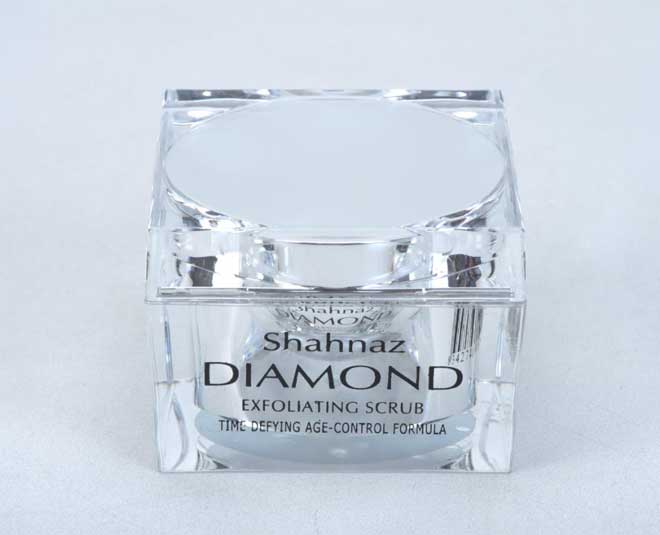 Just mix curd with rice powder and apply on the face. Rub it on the skin with small circular movements especially on the areas with acne marks. Leave it on for five minutes and then wash it off with plain water.
Face Mask
You can also use a face mask once or twice a week. All you have to do is mix 3 teaspoons oats with egg white and one teaspoon each of curd and honey. Apply on the face, but avoid the lips and area around the eyes. Wash it off after half an hour.
You can also use dried and powdered orange and lemon peels or ground almonds, by adding them to the pack. If there is any dryness after following these treatments, take two teaspoons curd, add a pinch of turmeric (haldi) and apply daily on the face. Wash it off after 15 minutes. This softens the skin, and helps with acne and marks.
Fruit masks may also help dark patches. Mix ripe papaya pulp with grated cucumber, tomato pulp and oranges. Apply the pack daily on the face and wash it off after half an hour. The pack lightens skin colour, and revitalises the skin and removes dead epithelial cells.
Don't Miss: Shahnaz Husain Shares Some Amazing Uses Of Aloe Vera For Glowing Skin
Pigmented Patches
Dark patches may be due to many reasons, like hormonal imbalances. Pigmented patches are also common on ageing skin and they sometimes develop during pregnancy and the menopausal years. The first aspect of the treatment is sun protection with the application of high SPF sunscreens. If the skin is dry, apply a sunscreen cream.
If you have normal to oily skin or combination skin, what you must use is a sunscreen gel. Then we also have sunblock creams that have a higher SPF. Apply your sunscreen 20 minutes before sun exposure, which gives the cream some time to be absorbed by the skin. It should be reapplied if you under the sun for a longer period of time. The effects of the sun are greater near water bodies and snow. So carry a higher SPF.
Don't Miss: Shahnaz Husain Shares Home Remedies For Brides With Oily Skin
External care helps out with the pigmentation but you must stick to the aftercare steps as well. Even if the patches have disappeared, continue using sunscreen.
Stay tuned to HerZindagi for more from Beauty expert Shahnaz Husain who is known worldwide and churns out most effective solutions for all beauty problems.