Aloe vera plant has been known for its healing and antiseptic properties since ancient times. In fact, its use is mentioned in Ayurveda and the Sanskrit name is Ghikanwar or Ghritkumari. Aloe vera contains zinc, which has a healing effect on wounds and burns. The plant also has unique moisture-retentive abilities. It has powerful moisturizing properties that can prevent the loss of moisture from the skin allowing it to soften and get rid of dead skin cells that ultimately leave your skin bright and glowing.
Healing Properties Of Aloe Vera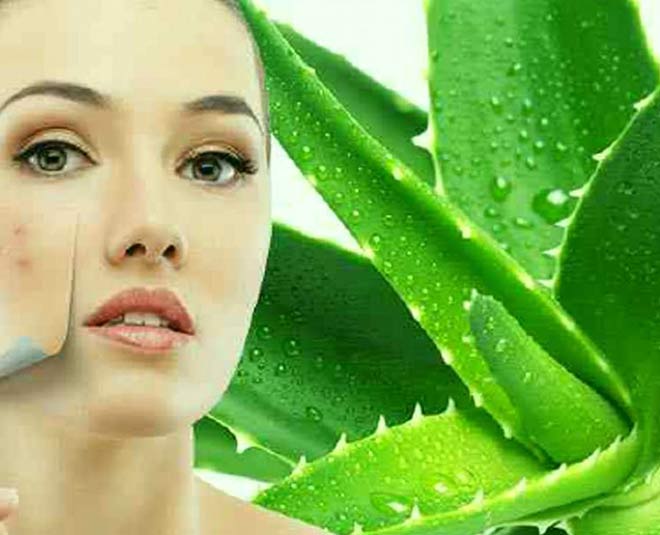 Aloe Vera has shown healing and soothing effects on sunburn. It may be applied on oily skin too, as it does not contain any oil. You can directly scoop off some fresh gel or juice from the aloe vera plant and apply it to the skin. However, one thing that should be kept in mind while applying the gel from the aloe vera plant is that the leaf should be washed properly and total hygiene should be maintained.
You can apply the aloe vera gel or juice on your skin for 20 minutes and then wash it off with normal water. In summers especially the aloe vera soothes the skin and keeps it moisturized without making it oily. It contains some powerful moisturizing properties that help to combat dry skin conditions and helps with restoring the natural glow.
Aloe Vera Gel For Acne Prone Skin
Aloe Vera has also helped acne conditions due to its healing properties. In acne conditions, the skin suffers from superficial dryness. Aloe vera helps acne-prone skin, as it relieves dryness and moisturises, without making the skin oily. Aloe vera also has anti-bacterial and anti-inflammatory properties and thus has a healing effect on acne and pimples. It soothes the skin, relieves pain, and restores health.
Aloe Vera Gel As Serum
The juice from the aloe vera plant can be used as a serum too. Actually, serums are typically water-based formulas. Aloe vera also has high water content. Since it is infused with vitamins and antioxidants, it rejuvenates the skin and improves skin texture. With the regular use of aloe vera as a serum, the skin would look radiant and youthful. You can daily apply the freshly squeezed out Aloe vera juice to your skin once you have cleaned it. Let the juice sit on the skin for half an hour and then wash it off with plain water.
Don't miss: DIY Summer Skin Care Tips By Beauty Expert Shahnaz Husain
Aloe Vera As Face Masks
Aloe vera can also be used as face packs or masks. For preparing one such mask you need to take 1tbsp of besan, 1 tsp of orange peel powder, curd, and 1 tbsp of aloe vera gel. Now mix all the ingredients together to form a paste and apply it to your skin. Wait for 30mins and then wash it off with some plain water.
Another face mask that can be prepared with aloe vera is the Multani mitti pack. To make this mask you will have to take 1tsp pf aloe vera gel along with 2 tsp of rose water and 3 tsp of multani mitti. Now mix all these products to form a paste and apply it to the face. Wait for 20mins then wash this pack with plain water. This pack helps with clarifying and brightening the skin.
If you are someone who has stubborn dark spots on the face then you can apply the aloe vera gel at night on the spots and keep it. You can wash off your face the next morning.
Don't miss: Shahnaz Husain Suggests Bridal Ubtans For Glowing Skin
Aloe Vera For Skin Issues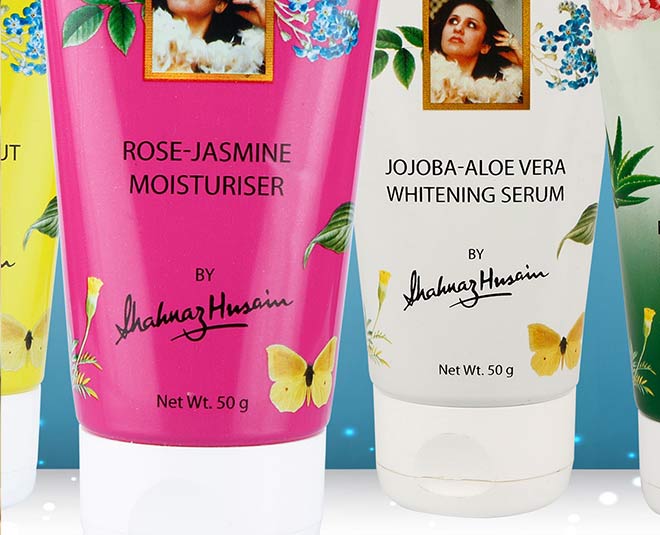 If there is redness on the skin due to acne, or if the eruptions are reddish, apply aloe vera gel daily on the face, washing off with plain water after 20 minutes. It calms the skin and soothes irritation.
Mix one level teaspoon cinnamon (dalchini) powder with one teaspoon of each honey and aloe vera gel into a paste. Apply on the face and leave on overnight Wash face the next morning.
To remove tan and lighten the colour of the skin, mix the aloe vera gel with one teaspoon lemon juice. Apply on the face daily and wash off with plain water after 15 minutes.
For an anti-acne spray, take 40 ml mineral water, 3 teaspoons aloe vera, and 2 drops of Tea Tree oil. Put in a small spray bottle. Spray on the face or areas with acne. Avoid eyes. Shake well before use.
If you have blackheads, then using a scrub can prevent acne. Mix aloe vera gel with a little rice powder or ground almonds. Add a pinch of turmeric. Apply on areas with blackheads and rub gently with small circular movements. Wash off with plenty of plain water. This also helps to bring back glow to dull skin.
Shahnaz Husain is a renowned beauty expert, who writes for many publications and shares some amazing beauty tips and advice. For more such stories, stay tuned to HerZindagi.