The one thing that we all have been dreading is loose skin upon aging. While aging is inevitable, are wrinkles and loose skin inevitable as well? We are in full support of you accepting your aging with grace, however, who said aging and loose skin are directly proportional?
We care for you and we know that you have been stressing so much about loose skin and wrinkles that before you get them due to aging, you will get them due to stress! We spoke to the very famous beauty expert, Shahnaz Husain and she shared with us some tips to tighten up your skin!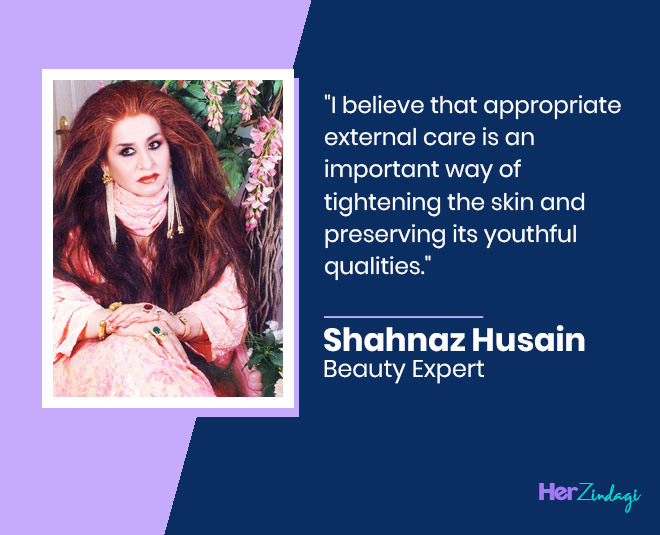 Image Credit: shhahnaz husain
Importance Of Using Scrubs
Scrubbing is an absolute essential as it exfoliates the skin and removes dead skin cells. By removing these dead skin cells via scrubbing, you are actually paving way for brighter and newer skin. Scrubbing provides the skin a cellular turnover of sorts that removes the dead and worked-up cells and replaces them with youthful ones which in turn prevent wrinkles and fine lines. As Shahna Husain tells us that the use of scrubs "helps in the regeneration of new cells", she also shares with us two recipes to make the perfect anti-aging scrub!
In the first one, all you have to do is crush some sesame seeds, popularly known as til, and then mix them with honey. Apply this on your face gently and in circular motions.
The second recipe requires you to just grind almonds, mix it with some yogurt and use it as a scrub for your face.
Importance Of Aloe Vera Gel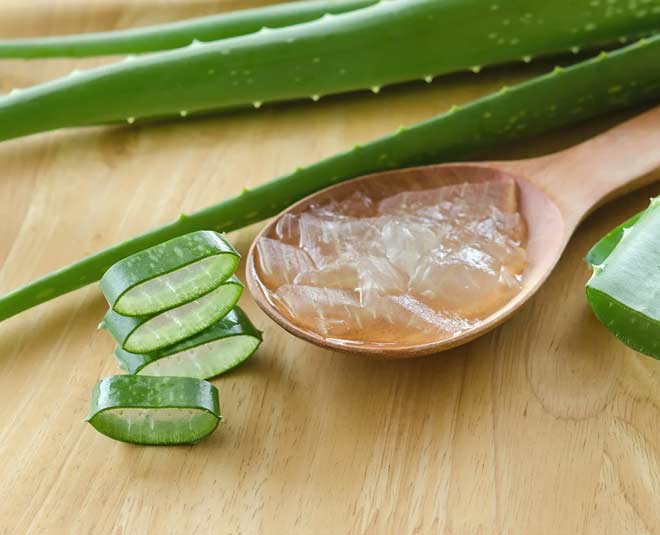 Image Credit: assets.vogue
The reason behind the use of aloe vera gel in several anti-aging products is scientifically backed. Aloe vera gel boosts collagen production along with providing hydration to the skin. These factors make it improve the elasticity of the skin hence reducing age lines and wrinkles.
When Shahnaz Husain told us about the use of aloe vera gel for anti-aging, she suggested, "apply aloe vera gel on your face and wash it off with plain water after 20 minutes." Can you imagine something as simple as this is an expert-recommended technique to battle wrinkles and provide skin tightening?
The Use Of Wheat Germ Oil
This oil might sound a little gross if you go by the name but the benefits that it posses are excellent in terms of anti-aging properties. Beauty expert Shahnaz Husain shared with us a recipe that guaranteed fights the signs of aging. All you need to do is mix ½ teaspoon of wheat germ oil with a few drops of geranium oil. To this mixture, add a teaspoon of orange juice, oats, and ground almonds. Not only will this pack give you anti-aging benefits but will also make your skin radiant!
Don't Miss- 5 Homemade Refined Flour AKA Maida Face Packs For Younger, Brighter Skin
Sunscreen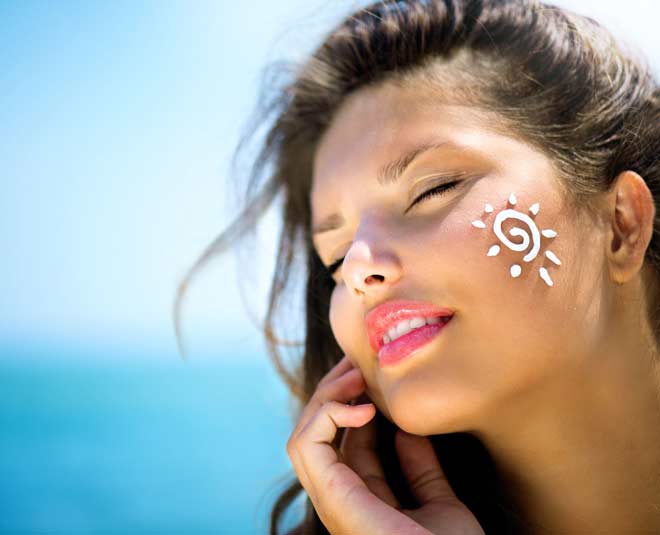 Image Credit: foreo
"Exposure to sun leads to visible aging signs", says beauty expert Shahnaz Husain. She recommends the use of good quality sunscreen to prevent the sun from ruining our skin quality. It is absolutely essential to apply sunscreen 20 minutes before you go out in the sun. However, if you happen to be exposed to the sun for quite a long time, you must reapply the cream.
Fruits That Help In Skin Tightening
Apart from all the above-mentioned tips, there are some fruits that work miraculously to tighten the skin and prevent wrinkles. Some of these fruits as suggested by Shahnaz Husain are bananas, apples, papayas, and watermelons. They can either be applied individually or can be mixed together into a face pack and applied. Apply this pack wash it off in half an hour for the best results.
Don't Miss- Expert Shahnaz Husain Shares The Best Ways To Look Beautiful Without Make-Up
Yoga Asana For Tight Skin
Everything that can be done by external ingredients, internal healing can do better. Therefore, as yoga heals your mind, body and soul all in one, this particular asana will surely rid you of any signs of aging and loose skin! Stand straight and place legs wide apart. Place your palms on your face and breathe deeply for10 quick counts. As you do this, rub your face with your fingers from the bottom to top, do include your eyes as well. This practice will surely make the skin firm as suggested by beauty expert Shahnaz Hussain!
We hope you found these tips helpful and will include them in your routine to ensure your skin remains tight! If you liked this article, stay tuned to Her Zindagi