When we get our facials done, bleaching skin is one important step for most of us. We feel it lightens our skin and hair especially due to the tanning caused by the sun rays. We use artificial products to lighten our complexion which may have a few benefits but it comes with its side effects as well.
A bleach has hydrogen peroxide, which is the bleaching agent. Hydrogen peroxide is what is responsible for lightening our hair. It makes us feel brighter and fairer but that is because it lightens our facial hair. glowy, brighter and fairer, but it directly does not lighten your skin. It decreases the melanin production in our skin.
Benefits
Evens Skin Tone
Bleaching our skin makes it appear lighter, reduces pigmentation and tanning spots. If you have freckles, the lightening process also works on reducing those when it comes to appearance. We have uneven skin tone due to melanin which is responsible for our skin colour. This is where the bleach steps in to give us a temporary solution. However, it is not recommended for long terms usage.
Reduces Dark Spots
Bleaching works on lightening dark spots which are caused due to ageing, sun damage and hormonal changes. It is great for eliminating discolouration and age spots. If you have blemishes then as well, bleaching is often used to take care of them temporarily.
Face Looks Brighter
Often we have dull skin when we do not take care of our skin but when we bleach, the tanning instantly goes away and gives us a brighter skin tone and makes us feel good. If you have a lot of facial hair then bleaching is a boon and saves you laser treatment money.
Side Effects
Mercury Poisoning
To date, some skin bleaching creams have been said to have mercury toxicity. Mercury is the last ingredient you should be using for your skin as it can cause numbness, fatigue, high blood pressure, and even kidney failure. For some, it can be very lethal and take very long (read years) to recover from mercury poisoning.
Don't Miss: Face Masks For Acne Prone Skin, Sensitive Skin Under Rs 700
Dermatitis
If certain regions of your akin have excess oil then you have Dermatitis. It is a condition that can make your skin very flaky and itchy. This condition can develop on not just your face, but also your armpits, upper chest, and groin. This can be a major side effect of applying bleach on the face. As per some studies as well, the blame has been put on skin bleaching when it comes to dermatitis. Some of the symptoms include blisters, redness, hives, itching, swelling, and burning.
Don't Miss: Best Hyaluronic Acid Serums In India
Steroid Acne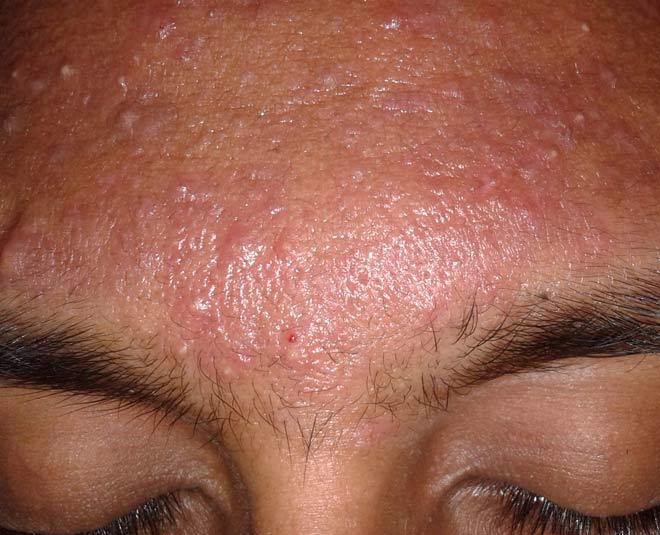 This is caused due to bleaching creams that have corticosteroids. It comes onto the chest but can also appear on the back, arms and any parts of the body where you have been applying it for long. The symptoms are whiteheads, red bumps, blackheads, and acne scars. It is a very common side effect that can be treated.
Stay tuned to HerZindagi for more on such beauty steps that we take and use during our facials.