Eyelash extensions have become one of the biggest beauty trends this year. Women are going gaga over getting long and fuller lashes and eyelash extension has become the 'it' thing this season. Well, eyelash extensions are the easiest way to get thick and fuller lashes you always wished for. However, just like any other beauty treatment, eyelash extension too comes with its own pros and cons. Also, there are a lot of myths surrounding this beauty procedure. I talked to Permanent Makeup Specialist & Cosmetologist Shagun Gupta about these myths and she helped us debunk all of them by answering some faqs about lash extensions. Scroll down to know more.
Do Fake Lashes Damage The Natural Lashes?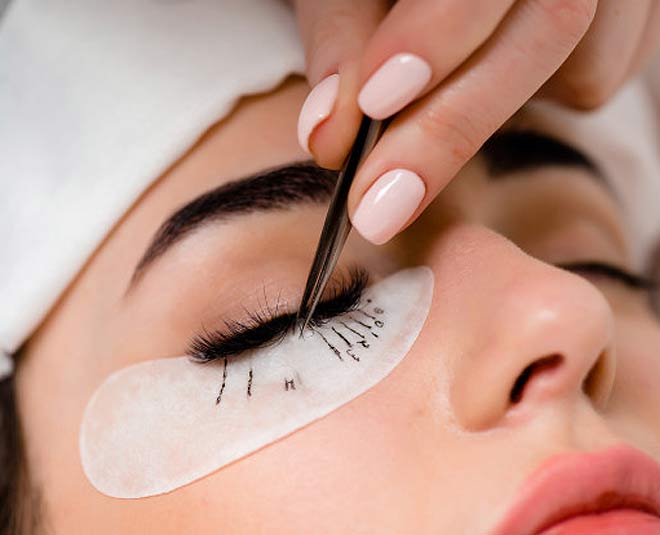 Expert Shagun Gupta shared that the natural lashes never get damaged in the process. She shared that if the eyelashes are off the right length, curl, and thickness and if the entire process is carried out properly then it can never damage the natural lashes.
Does Eyelash Extension Hurt?
The expert also shared that eyelash extensions never hurt if applied neatly and correctly. She further shared that people barely feel if they are wearing fake extensions. Also, it depends on the professional carrying out the procedure. If the process is done correctly then you will have a pain-free experience. If you have sensitivity around your eye area, make sure you talk to the professional about it beforehand.
Don't Miss: How To Make Your Eyelashes Look Thick And Long Without Fake Lashes Or Lash Extension
Can You Wash Your Lashes With Water?
Getting an eyelash extension done doesn't mean you can no longer wash your face or lashes. The expert shared that just like one washes their face with water regularly, they can continue doing that even after getting the extensions done. She further shared that one can also swim or go for a steam wearing these lashes. She, however, recommends that one must clean the lashes with an oil-free cleanser once in a while and avoid using salt water on the lashes.
How Often Does One Need A Touch Up Session?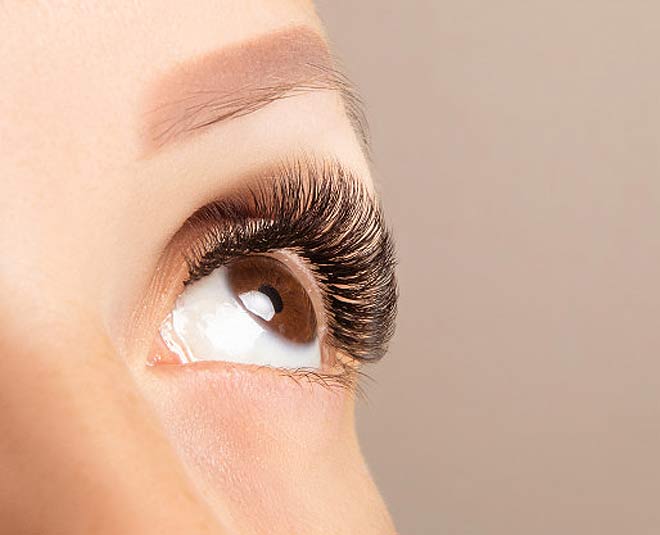 The natural growth of your eyelashes varies from person to person. Depending on the growth, one can need a touch-up session between 2-3 weeks. Also, it is not like natural lashes start to fall after you go for an extension. One can shed up to 5 natural lashes in a day.
Don't Miss: Right From Applying To Cleaning False Eyelashes, Everything You Need To Know
Is The Process Painful?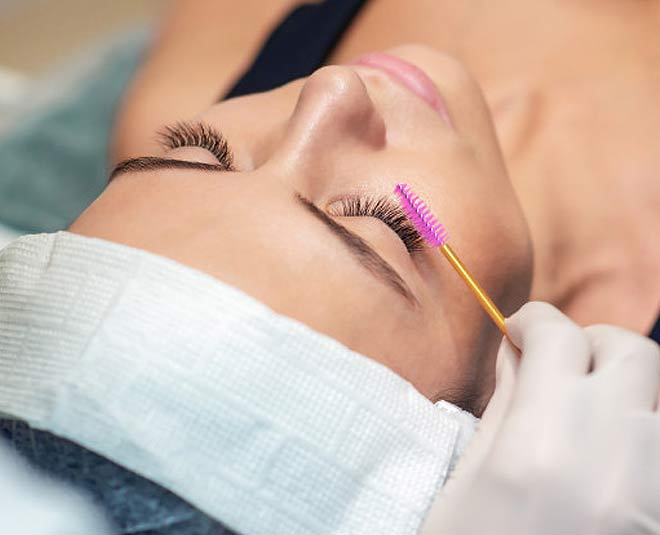 Any beauty treatment can cause some kind of discomfort to your face. However, the treatment may not be necessarily painful. The entire process happens when you close your eyes and lash extensions are glued in between your lashes which can make you feel uncomfortable for a while.
The procedure of eyelash extension involves the professionals attaching tiny extensions one by one to your natural extensions which give your eyelashes a fuller growth. These lash extensions last till the full growth of your eyelashes. The beauty treatment is getting a lot of love from the millenials these days. Also, a lot of women who suffer from a poor natural lash growth, this is an ideal solution to have those thick and long lashes. As the process involves the most delicate organ of your body, the eyes, make sure you go to a well-known lash expert for this treatment. It may cost you more but at least you will be in safe hands. Are you planning to go for an eyelash extension? Do you have more questions around it? Message us! For more such stories, stay tuned!