False lashes and eyelash extensions are the biggest trends ruling the makeup market today. Beauty buffs are taking the eyelash game to another level altogether. However, if you are someone who doesn't wish to go with any of these options then also you can fake those thick and fuller lashes. These may not help you grow your lashes thicker and longer but will definitely make them look fuller. If you wish to fake those thick eyelashes, read on.
Eyelash Curler Is Your Best Friend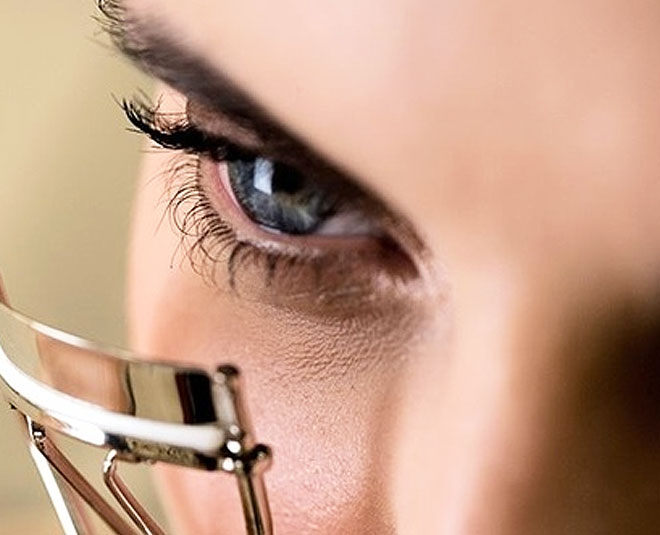 To fake the thick lashes, you always need an eyelash curler handy. The trick is to curl your lashes before you apply the mascara. Using an eyelash curler will help you open up your eyes instantly. Some makeup artists suggest using a blow dryer on the eyelash curler for 10 seconds before using it on your eyes. The heat helps you get thicker lashes. The eyelash curler opens up better and you get a good curl on the eyelashes. Make sure you do this carefully. Let the curler cool down and then use it on your eyelashes. Buy Vega eyelash curler here for Rs 190.
Don't Miss: Right From Applying To Cleaning False Eyelashes, Everything You Need To Know
Not 1 Or 2, You Need Multiple Coats Of Mascara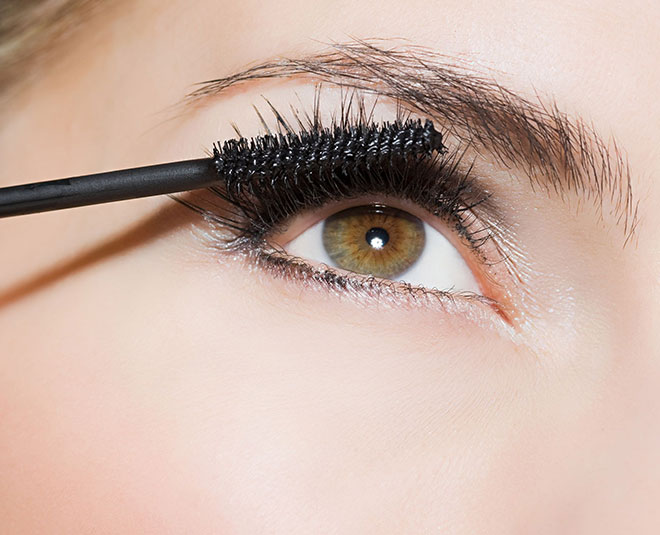 Not always do we have that time to sit back and use a curler or an eyeliner. On days when you are running late, you can work with a good mascara too. Using multiple coats of the mascara can help you achieve thick and full eyelashes. Also, it is important to pick a mascara that has a good wand. The wand should help you separate the lashes well so that they look fuller. Buy Maybelline New York Hypercurl Mascara Waterproof, Black here for a discounted price of Rs 235.
Don't Miss: Want Long And Fluttering Eyelashes? Try These Natural Remedies That Really Work!
Use Your Liner Smartly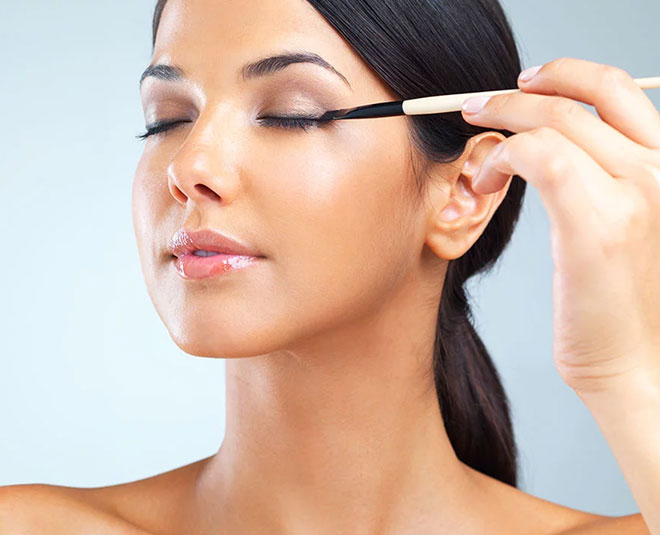 Another hack to make your eyelashes look thick is by using your eyeliner very close to your lash line. A bolder line can make your lashes appear fuller.
Try Using An Eyelash Primer
If you haven't heard of eyelash primers yet then let's tell you that they make it easy for you to apply the mascara. They make your eyelashes smooth and fanned out. Using an eyelash primer before applying mascara can prevent the smudging or sticking of the mascara on your lashes. Adding this product in your eye makeup kit can help you achieve natural-looking, thick lashes. Buy Blink Lash Primer Eyelash Extension here for Rs 2499.
Know The Right Way Of Applying Mascara
You won't be able to achieve thick and long eyelashes if you don't apply your mascara correctly. The traditional way of using mascara is in a zig-zag motion. However, if it doesn't work for you, try other ways. You can hold the mascara wand vertically and then push each lash to get a thicker look. Or you can close your eyes and then apply mascara on the upper lash line to get a bolder look.