Wish to get naturally thicker eyebrows? Ditch your cosmetics and switch to a natural route. Well-defined brows instantly glams up your face and stitches your makeup together. Here are some easy-peasy DIYs, which you can prepare at home and make your eyebrows denser.
Activated Charcoal Tint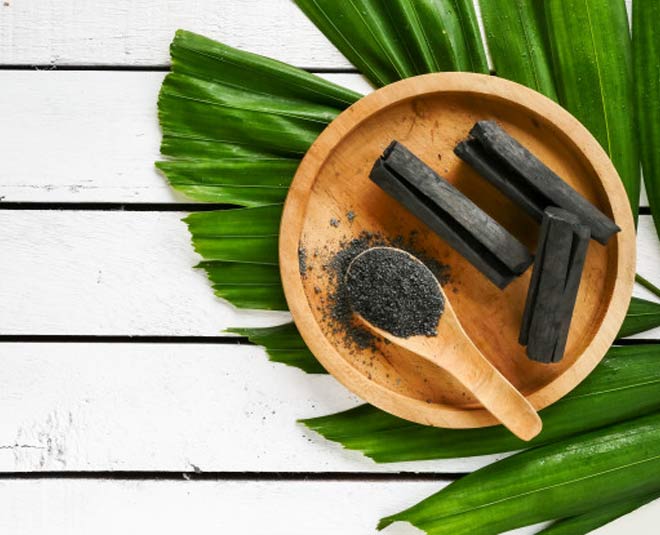 The most efficient method to make a dark coloured eyebrow tint, is by using activated charcoal.
Ingredients required: Activated charcoal capsule, cocoa powder, aloe vera gel and an old mascara bottle.
Steps to make the tint-
Step 1- Start by emptying the activated charcoal capsule into a small bowl.
Step 2- Add a teaspoon of cocoa powder to it and combine the dry ingredients.
Step 3- Now add a teaspoon of aloe vera gel to give it a paste-like consistency.
Step 4- Mix it well and add more aloe vera gel, if you wish to dilute the tint more.
Step 5- Transfer it to a bottle and store in the refrigerator. It will last for at least two weeks and can be used 5-6 times easily.
The presence of aloe vera gel in the tint will give your eyebrows a polished and thick look, by gelling them together.
Don't Miss: Make Homemade Cheek Tints For A Rosy Look
Coffee Tint
Coffee is not only a refreshing drink for your mind but can also be used for a number of homemade DIYs. If you have light coloured brows, you can go for coffee powder to colour them.
Ingredients required: Coffee powder, petroleum jelly and coconut oil.
Steps to make the tint-
Step 1- Add 2 teaspoons of coffee powder in a bowl and mix a few drops of melted coconut oil in it.
Step 2- You need to add the coconut oil, according to the consistency you need, but don't make it too flowy.
Step 3- Add half teaspoon of petroleum jelly and mix everything together, until it forms a thick brown gel.
Step 4- Store it in a bottle and keep in the fridge for one hour.
Your tinted eyebrow enhancer is ready for use. Coffee will give a brown tinge, which will avoid your eyebrows from turning jet black. You can use it with an applicator, as it will naturally fill the sparse spaces, giving your eyebrows a fuller look.
Don't Miss: Right Way To Wash Hair To Avoid Hair Breakage
Henna Tint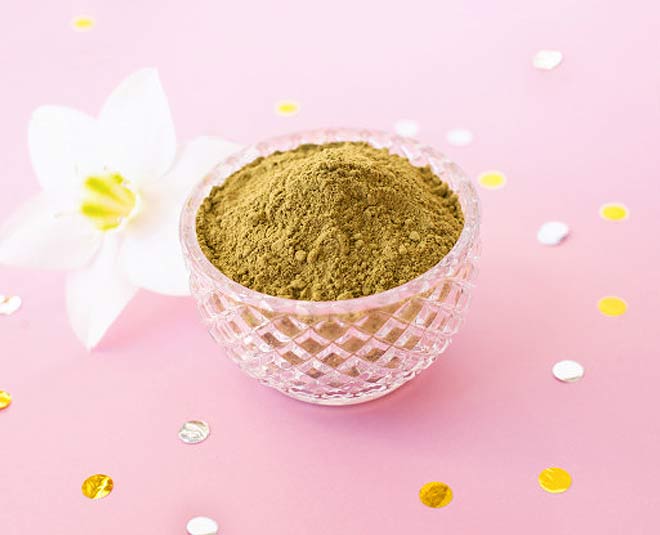 The easiest way to make your eyebrows darker and maintain them like that for long, is by using natural henna. Henna will give them a subtle brown tinge, which will easily last 20-30 days. This DIY is for one-time usage and will act like an eyebrow tattoo for you.
Ingredients required: Henna and lemon juice.
Steps to make the tint-
Step 1- Put 1-2 teaspoons of henna in a bowl.
Step 2- Mix a few drops of lemon in it.
Step 3- You can add lemon juice, till it gets converted to a spreadable paste.
Step 4- As it is for one time use, you need not store it for later.
Step 5- Just apply the paste on your eyebrows and wash after 30 minutes.
Tip- In order to prevent the colour from staining your skin surrounding the eyebrows, cover the sides with scotch tape. The tape will ensure that the henna paste remains on the brows and your skin is protected.
For more such DIYs and beauty tips, stay tuned to HerZindagi.com