We are living in a time where we are constantly running around for work, and hardly follow any healthy lifestyle or diet. Under such circumstances, it is only tempting to get our hands on various fancy-looking market products, for gorgeous and shinier hair. But, mostly these products are loaded with harmful chemicals and preservatives which can damage our hair in the long run. However, you can easily prepare your own shampoo using natural and organic ingredients, which are easily available online or at the stores near you. This DIY shampoo is best for reducing hair or scalp issues like dandruff, hair fall, premature greying, and provides you with a healthy lustrous mane.
What You Will Need?
50gm Dry Amla Fruit
50gm Reetha
50gm Shikakai
4-5 Glass Of Water
How To Prepare?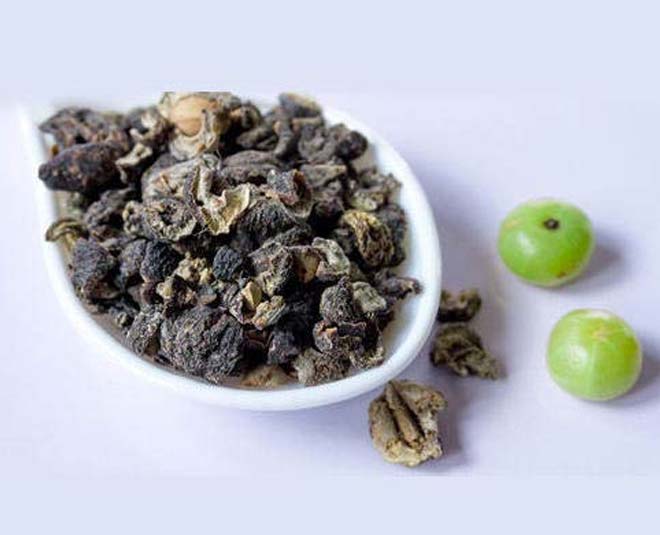 First, begin with washing all 3 ingredients in a bowl with plain water to remove any dirt.
Then soak the reetha, amla, shikakai together in a large bowl for about 15 hours.
Once the three ingredients are soaked in the water, you will notice the water has turned brown and frothy.
Put the water along with ingredients on the stove and boil it for about 20 minutes on high flame.
Keep stirring the material gently to form more froth.
After 20 minutes, remove the pan from the gas and let it cool completely.
Once the formula is cooled down, mash the ingredients using your hands in the water
Then strain the solid particles from the water using a strainer or a muslin cloth.
Make sure to remove the particles completely otherwise it going to stuck in your hair on the day you'll wash your tresses with the solution.
If you feel the need to boil the remaining particles again to squeeze out all the juice, then repeat the boiling and straining procedure once again.
You can now transfer and store the formula in a container.
Don't miss: Want To Grow Your Hair Long And Thick? Use This Homemade Black Seed Oil Or Kalonji Oil
How To Use?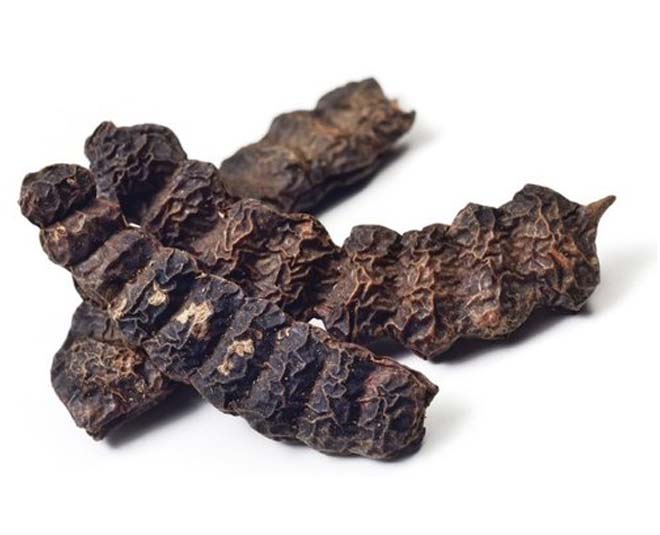 You can use this shampoo like any other normal shampoo you use.
Depending on your hair issues, you can apply this shampoo thrice a week. Since the shampoo is made from natural ingredients it won't damage your strands or roots.
Simply wet your hair and massage the solution to your scalp and hair and then rinse it with plain water.
Pro-Tip
Make sure you are wearing gloves while preparing this shampoo to prevent your hands from getting dark by the natural pigmentation that reetha and shikakai have.
Don't miss: Suffering From Hair Thinning? Start Using This Homemade Onion Oil
Benefits Of Using This DIY Shampoo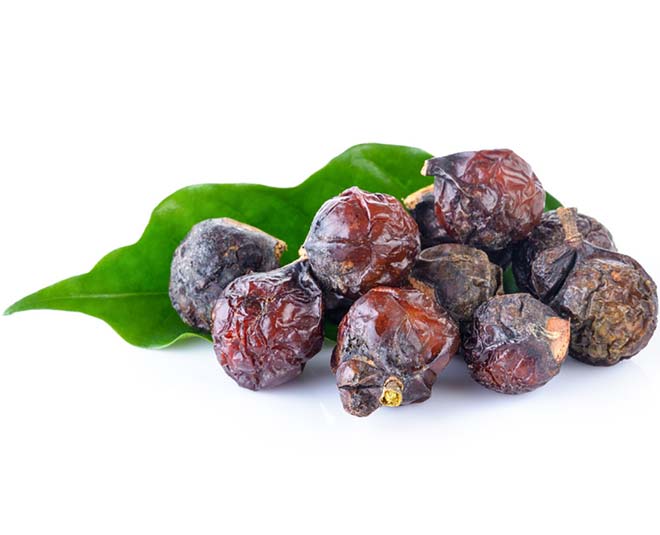 After using the shampoo for a month you will start noticing the changes in your hair texture. Your hair tends to get voluminous, soft, and easy to manage.
Amla is great for strengthening your hair and providing it with natural shine. Amla is also known for preventing issues like dandruff and premature greying.
Amla is also loaded with important nutrients and vitamins which help with boosting the growth of your hair.
Like Amla, Reetha again is a powerful ingredient that combats many hair issues like dandruff which leads to hair fall and flakiness on the scalp. Reetha is also a rich source of iron, which is important to maintain the overall health of the hair.
Shikakai is the powerful substance in this natural shampoo that helps your hair to absorb the goodness of amla and reetha. Shikakai also adds a natural shine and softness to the hair resulting in strong and healthier tresses.
If you liked this article then please share your views on our Facebook page. Stay tuned to Herzindagi for more such stories.
Did you like this article ?