This Genius Concealer Hack Works Wonderfully To Flaunt Killer Cheekbones
From covering pigmentation to highlighting areas, concealers can wonderfully uplift your face.
Contouring has been a popular beauty trend for a while, and it can work wonders on the face. Concealer is a go-to beauty tool for concealing a pimple before a big date, covering up dark circles after a late night, and even concealing a tattoo from your parents. However, it can do much more than that too. It is an even easier way to achieve the cheekbones of dreams.
Hack For Killer Cheekbones
Using this amazing hack, you can get killer cheeckbones and a gorgeous look.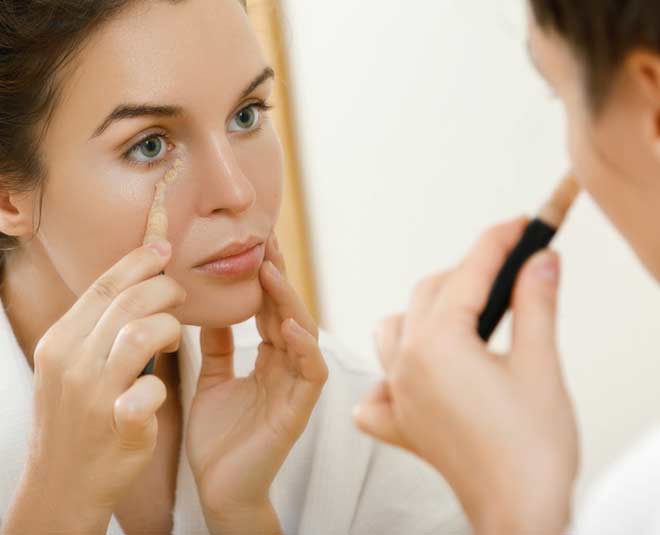 Begin by tracing a grid-like structure on the face using the concealer, framing the cheekbones.
Begin on one side of the face, around the eyes, then down around the nose, and finally around the lips. After that, go on the cheeks.
Repeat on the other side of your face.
Now, put on a little concealer on the center of the chin.
Blend the concealer now. Blend it out and concentrate the concealer.
After everything is blended out, you are done with killer cheekbones and an impressive look.
Flaunt your gorgeous look and make an impression wherever you go.
Where To Use Concealer?
Concealers are in every women's makeup Kit. They can work wonderfully as a makeup, from covering pigmentation on our face to highlighting areas, giving us a flawless look. However, one must know how to use it correctly for the perfect results. If you are new to the world of makeup, here's a concealer guide which will give you the desired look.
Under The Eyes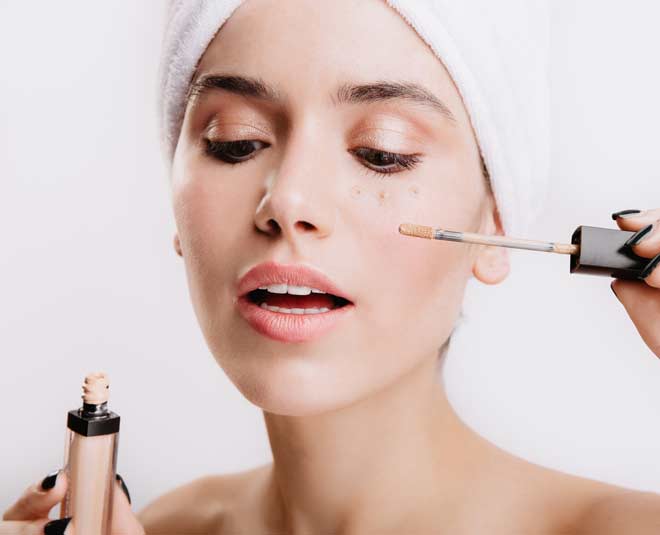 You should use concealer under your eyes if you have dark circles or pigmentation there. Even if you don't have much pigmentation, you can still use concealer to brighten up the area around your eyes.
However, when using it under your eyes, be careful not to overdo it. Dot a small bit of concealer under your eyes with the tip of your finger. Gently dab the product into the skin.
Around The Nose
If you have pigmentation around your nose, cover that area with some concealer. Now, dab the concealer around your nostrils.
Above And Below Eyebrows
You can use concealer above and below your brows after enhancing and shaping them with a gel or palette. Draw the concealer in the same direction as your brows. Dab the product in with a blending sponge and see the difference!
Center Of The Chin
Make sure you're not putting too much product on your chin. Only a small amount of product is needed for the chin. Simply dab it on the center and you're ready to go!
Don't miss: Got Concealer In Your Vanity Bag? Must Try These 5 Different Ways Of This Makeup Product Now
You can simply apply concealer using your fingers or directly with the concealer applicator or a beauty sponge depending on the area you are using it. However, always be careful not to use too much product, as this can spoil your look.
Go flawless and flaunt your sizzling makeup look. For more such beauty stories, stay tuned to HerZindagi!