Know All About Cold Wax: How To Use, Benefits, And Drawbacks
Cold waxing can be easily done at home and it is ideal for fast and lasting hair removal.
Is the burning sensation of hot wax on the skin a pain for you? Then, we have got a perfect solution for you. Read this article to know more!
Nowadays, there are various hair removal options available in the market but waxing remains by far one of the most popular, effective, and pocket-friendly hair removal options.
However, whenever we say 'wax', you must be thinking about a steaming bowl of wax in an expensive salon, right? But we are here to break this notion by telling you about a much more easy and more cost-friendly method - just use Cold Wax!
What Is Cold Wax?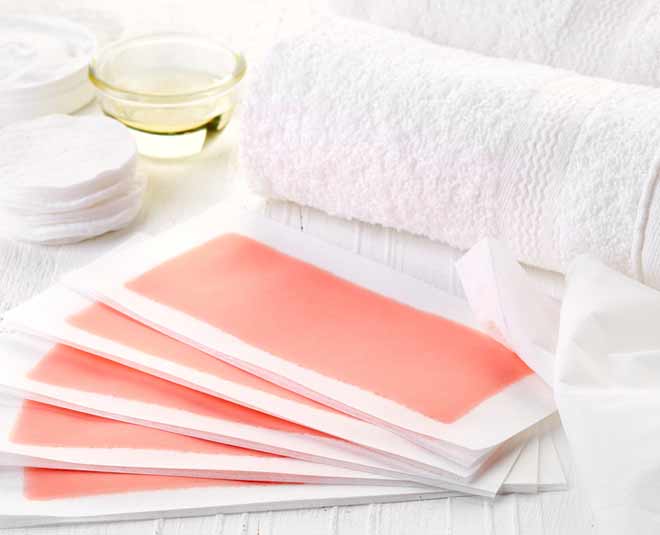 Cold wax is a fairly easy hair-removal method from hot wax as it does not require any heating source. It is basically available in the form of strips. These strips are cut in different shapes and sizes for different body parts, such as the arms, legs, underarms, face, or bikini area.
As it is a cold wax, you just have to rub the strip lightly between both of your palms for easy application and it will definitely stick to the hair and pull them out. Easy enough?
This technique can be a lifesaver when you are running short of time and don't want to go to a salon for some reason. Not only does it leaves a soothing effect on your skin but usually, it is enriched with some sort of flavors and fragrances like rose, lavender, aloe vera, lime, chocolate, and so on.
Now that you know all about what cold wax is, let's get on to how you can use it and what are some of its benefits and drawbacks. Scroll down!
How To Use Cold Wax?
Tips To Keep In Mind While Using Cold Wax
In contrast to using hot wax, cold waxing is a fairly simple process. We'll get on to the process of applying cold wax strips but first, here are some basic tips that you should keep in mind before applying the strips.
Do ensure that the hair growth is long enough, that is, 1/4th inch, since the cold wax strip might not pull out small hair.
Avoid cutting the pre-waxed strips by yourselves to fit a certain size as this can result in a messy application. Instead, you can purchase a pre-made wax strip as per the shape and size of your body part.
While buying a cold wax strip, always look for natural ingredients. If there are natural ingredients like aloe vera, lavender, chamomile, rose, lime, or jojoba oil present in the formula, they can leave your skin supple and smooth.
Just like hot waxing, follow the post-waxing measures when you apply cold wax strips such as avoiding wearing tight clothes, getting under sun exposure or extreme heat, or applying chemical-laden products. If you follow these tips, then, you are good to go.
Don't miss:Confused Between Shaving & Waxing? Know Which Hair Removal Method Is Better
Process Of Applying Cold Wax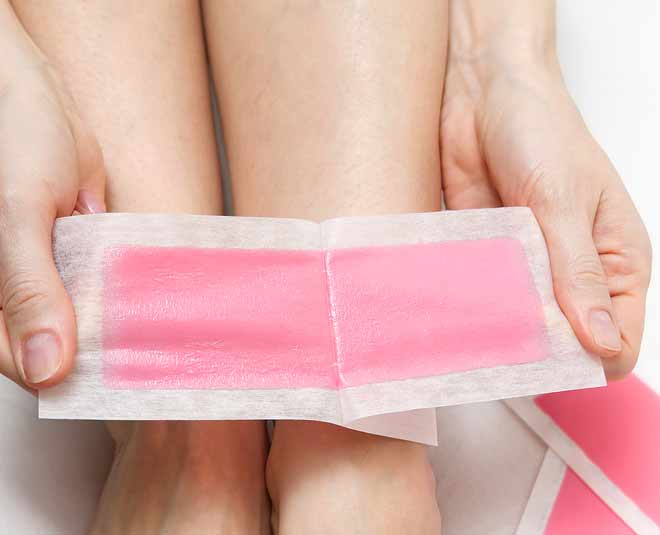 Follow these simple steps to apply cold wax easily:
While using cold wax strips, you definitely don't need to prepare the wax rather you have to prep your skin first. Start by exfoliating your skin to remove any dead skin cells. It can also prepare the surface of your skin for easy application. You can also perform this step one day prior to waxing.
Next, wash the body part on which you are going to apply the wax strip to remove the residue of any products. Then, pat dry. You can also apply talcum powder.
Now, take a cold wax strip and place it between your palms followed by rubbing it from both sides. This will activate the wax.
Separate both the strips and carefully apply one of them on your skin and in the direction of hair growth.
After applying the strip, rub it for 5-6 seconds and make sure that it sticks to your unwanted hair properly.
Similar to hot waxing, pull the skin taut before you pull the wax strip. Then, pull the strip fast from your skin in the opposite direction of hair growth.
To clean off any residual wax, use wipes that are usually available with the wax strips or you can also use some coconut oil.
Now, enjoy with your smooth and stubble-free skin!
Benefits Of Using Cold Wax
First, cold wax is more user-friendly. You can simply use this at home without any help. Also, this method does not require much expertise as the strips are pre-cut and shaped to fit a certain body part. If you are a beginner in the beauty world still, you can try your hand!
The method of cold waxing is usually less painful than hot waxing.
The most important thing is that you do not run the risk of severe burns while waxing with cold wax strips.
Cold wax strips are travel-friendly. As they don't need to be heated, you can use them anytime and anywhere.
The cold wax strips are generally less messy than hot wax as they are ready-to-use and you can also dispose them easily.
These strips are pocket-friendly and not only compared to hot waxing but also from other hair removal methods like epilators, razors, or shaving creams.
Don't miss:Post-Waxing Skin Care Tips
Drawbacks Of Cold Wax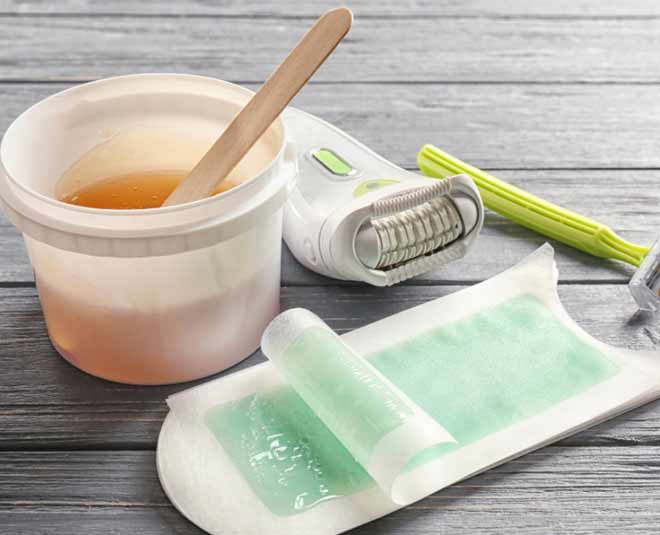 Like hot wax, cold wax can leave a sticky residue behind on your skin, so you would have to use wipes or coconut oil to clean it off.
Cold wax strips work best on fine hair like your facial hair. But on thick or coarse hair, it's not as effective, especially on your legs. This happens because the pores of your skin are less dilated.
Cold wax is not precise enough and does not always remove your unwanted hair from the roots at one time.
As you might have to use the cold wax strips multiple times on one area only, it can result in skin irritation or discoloration.
Are you going to try cold wax for your next waxing session? Do share your thoughts with us on our Facebook page. For more such stories, stay tuned to HerZindagi!