Here Is How You Should Use Cinnamon For Smooth And Glowing Skin
Cinnamon has great benefits for your skin. Here is how it can be used to achieve beautiful glowing skin.
Cinnamon, also known as "Dalchini" is a popular spice in India and is widely used in different food dishes all across. Cinnamon adds a great aroma and flavour to every food. But did you know it has great benefits for your skin too? Yes, cinnamon has numerous skin benefits. Cinnamon has antimicrobial properties that are highly beneficial for the skin. Read some amazing health benefits of cinnamon:
Helps You Get Rid Of Acne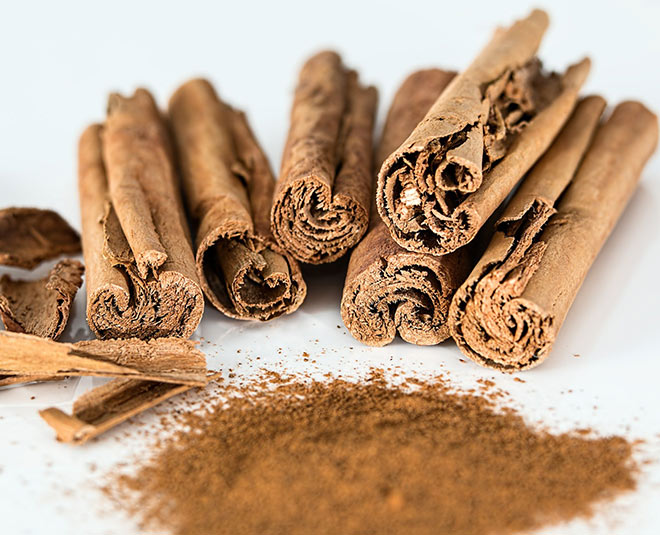 Cinnamon is known for its anti-inflammatory and antibacterial properties that prevent any acne-causing germs and bacteria. It removes the acne causing toxins from your skin and purifies it naturally from within. Adding cinnamon to your breakfast or applying it with honey on your face can help you get acne free skin quickly.
Reduces Anti Aging Signs
Cinnamon has the power of vitamins, minerals, and antioxidants which help your skin look younger. It also helps in improving your blood circulation which further promotes the health of skin cells. This also prevents your skin from free radicals. Adding cinnamon to your everyday dishes can help you achieve youthful skin.
READ MORE: These Homemade Tricks Will Give You Glowing Skin In Minutes
Enhances Your Complexion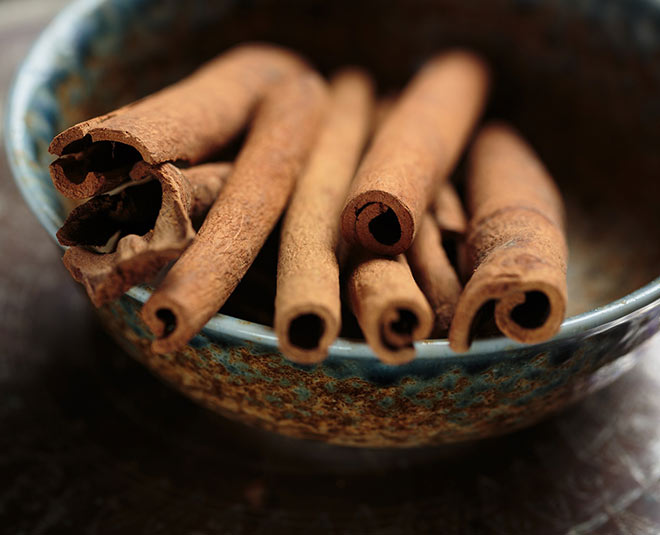 Yes, cinnamon also helps in improving one's complexion. This is because of its antifungal and antibacterial properties which make the skin glow from within. You can make a simple paste at home with a cinnamon, banana, and dahi. Apply this on your face for around 10-15 minutes and you will see the change!
Smooths Out Dry Skin
We often go for chemical loaded beauty products for our dry skin. However, they are really bad for our skin and can have dangerous side effects. Cinnamon, which is easily available at everyone's home is a great ingredient for dry skin. The anti-oxidant properties of cinnamon help in smoothening out the skin by removing all the dead skin cells. It also brings an instant shine to the skin.
Makes Your Skin Plump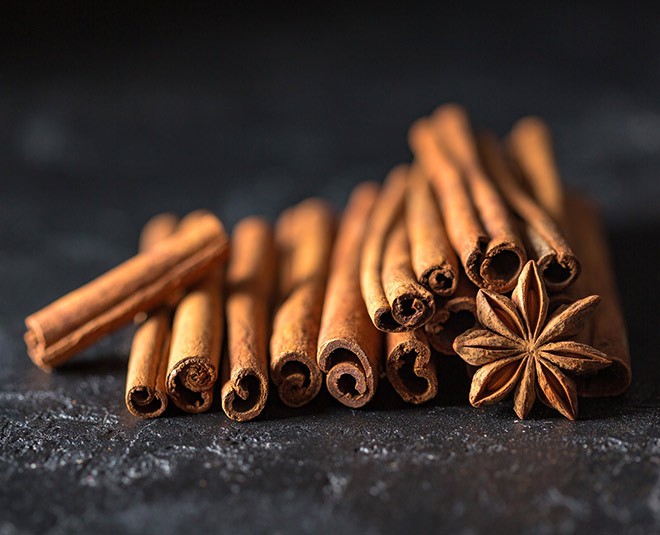 Cinnamon helps in stimulating the blood vessels which helps in bringing up the blood to the surface and make the skin plump. As it makes your skin plump, fine lines are no longer visible. All you need to do is mix cinnamon with essential oil and olive oil and apply it on your face.
All image courtesy: pixabay.com
Recommended Video