Beauty and skincare have been all that everyone is talking about right now. With the complete detox that we are getting from going out and facing the pollution, everyone has become much more conscious of what they use on their skin. Most of us have been indulging in natural and organic skincare products rather than the ones made with heavy chemicals!
When we talk about natural skincare ingredients, the one magical ingredient that we want to share with you are blueberries!
Are Blueberries Good For Skin
Blueberries are a miracle to the skin! They are rich in antioxidants due to which they help in protecting and healing your skin. Apart from that, they are also efficient in protecting your skin from pre-mature aging. Being rich in Vitamin C, blueberries help the skin in retaining its elasticity and youthfulness!
While you can eat blueberries or have blueberry smoothies for good results, you can also include them in your skincare regime! Here are four ways in which blueberries can be used in your daily skincare practices!
Blue Berry Ice Cubes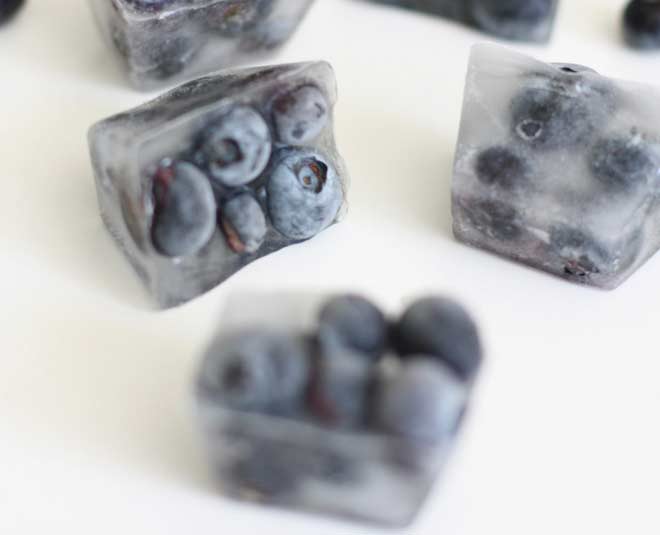 Image Credit: everyday-reading
Icing the face has become a skincare trend now. These leave the skin feeling refreshed and rejuvenated! For making blueberry ice cubes, take ¼ cup of blueberries and blend them with ½ cup of milk. Pour this into a tray and let it freeze. Apply the ice cubes on your face after you wake up in a circular. Wash after 20 minutes and say hello to the glow!
Blueberry And Yogurt Face pack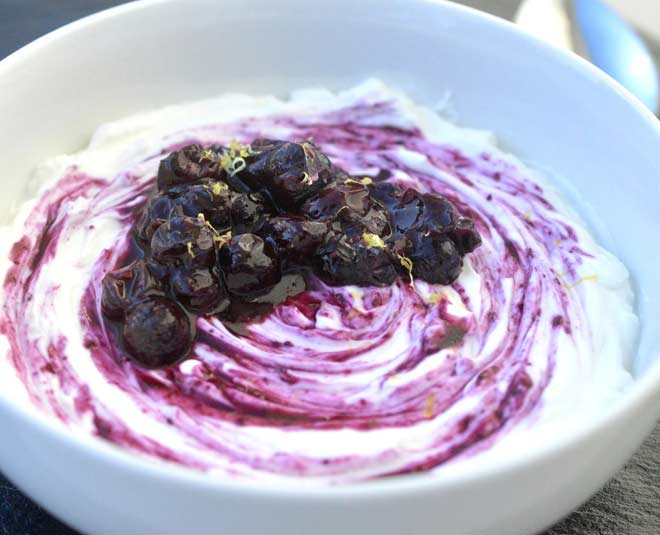 Image Credit: soufflebombay
Take ½ bowl of curd and add ⅓ cup of blueberry to it. Blend it in a mixture. Add three tablespoons of rosewater and mix well. Apply this pack on your face before going to any parties or gatherings! The radiance that the blueberries will give to your skin combined with the glow offered by the curd will make your skin the talk of the town!
Don't Miss- Easy To Make 2-Ingredient Face Pack Recipes!
Turmeric And Blueberry Face Pack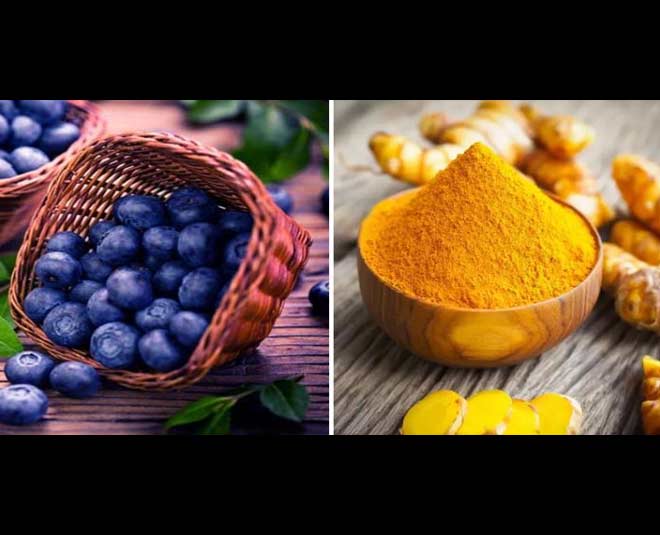 Image Credit: assets-news-bcdn.dailyhunt
Take a bowl and add ½ cup of blended blueberries into it. To this, add ½ tablespoon of turmeric powder and ½ teaspoon of lemon juice. Mix them well. Apply this paste in your hand and if you do not face any irritation, go on to apply it on your face. Leave it for some time and wash it off after it dries up completely. The goodness of turmeric along with the richness of blueberries will make your skin clear like never before!
Don't Miss- 5 Amazing Mint Face Packs For Glowing, Acne-Free Skin!
Blueberry And Honey Mix
Take ½ cup of mashed/blended blueberries. Add 1 tablespoon of organic honey to this along with 1 teaspoon of grapeseed oil(you can also use olive oil). Mix all the ingredients and apply the mask to your face. Cover all the areas of your face. Leave the mask for ten minutes and wash it off with warm water. The oil and blueberries together will work miraculously on giving you a natural glow and redness!
We hope you found this article helpful! If you wish to read more such content, stay tuned to HerZindagi!