Soybean oil is widely used as a cooking oil. Especially in plant-based cooking, soybean oil has been effectively used. However, how is soybean oil when it comes to using it on hair? Does it damage the hair? Have side effects? Should we replace our regular oil with it? Read this article to get all your answers.
Soybean oil is very beneficial for hair, which is why a lot of brands have started to add soyabean oil under their hair products. The reasons are as follows:
Riboflavin Content
Riboflavin is vitamin B2 that helps in the growth and development of the body. It helps in the energy production in the body. While this may seem to have nothing to do with hair, a deficiency of Riboflavin causes hair loss. In fact, a lot of hair loss treatments include Riboflavin in their treatment programs. Soybean oil is a natural source of Riboflavin thus, extremely beneficial for hair. In case you have sudden hair loss, you might want to consider soybean oil.
Vitamin-E Content
Image Credit: naturalvitality
Yes, vitamin E is definitely good for healthy skin however, don't overlook your scalp here. We often indulge ourselves in skincare but forget about our scalp. Vitamin E enhances the quality of hair as a healthy scalp means healthy hair. Vitamin E makes the hair healthy and prevents the breakage of hair. Soybean oil is a rich source of vitamin E hence provides an overall nourishment to the hair.
Don't Miss- Want To Know If These Insane Beauty Hacks Actually Work?
Light Oil
There are a lot of times that after oiling our hair we feel a sense of heaviness on our scalp. This is because these oils are heavy in nature. Soybean oil on the other hand is a light oil hence will not carry weight to your scalp. Along with this, this is an ideal oil when your hair is tangled beyond control. Soybean oil has a silky texture and helps reduce friction in hair, thus making your hair frizz free and silky smooth!
Retains Moisture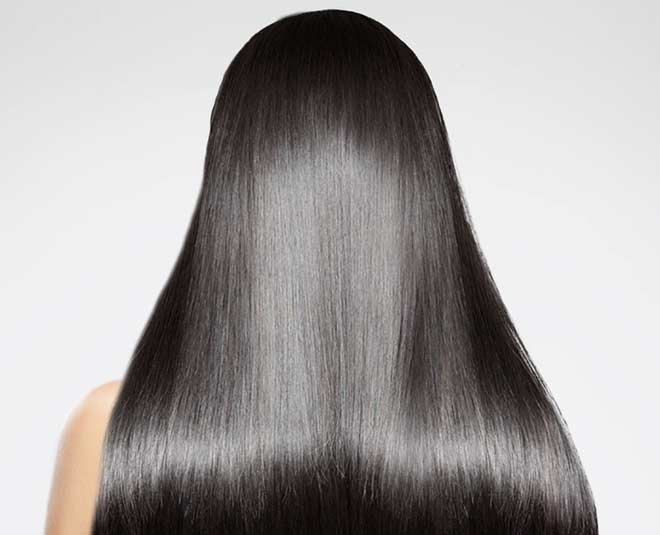 Image Credit: hair-salon-albury
Another benifit of the soil is that it retains the moisture in the hair. It makes your hair look naturally shiny and non-greasy. Just apply warm soybean oil to your hair twice a week for best results. You can even apply it for a greater number of days as you do not necessarily have to shampoo your hair after applying this as this is a non-greasy oil.
Magnesium Content
Soybean oil has a fair share of magnesium content. Magnesium is very essential for hair as it is renowned as an anti-stress mineral. Stress is considered to one of the main causes for hair loss in today's generation. Magnesium rich soyabean oil helps in preventing this, thus reducing the consequential hair loss. Apart from that, magnesium also prevents the build up of calcium. If not controlled, this clog can lead to your scalp becoming extremely dry. Thus, magnesium protects the hair from stress-fall out and calcium clogs. Soybean oil being a carrier of the same is therefore good for these problems.
Don't Miss-Grow Long And Thick Hair Quickly By Using This Homemade Kalonji Or Black Seeds Oil
Do try soybean oil if you are suffering from hair damage due to the above-mentioned reasons. Stay tuned to Her Zindagi for more articles related to this !