Hairfall is one of the most common problems every woman faces. It is really heartbreaking to see even a single hair strand falling and sometimes it feels like we will go bald. Well, it is a nightmare!
Well, losing your cool isn't really what you should do to treat your hair fall. There are different ways you can control hair fall and grow your hair naturally. If you have tried every other hack but have failed to get results then this article is for you.
Have you tried Ayurveda? Ayurvedic treatments use a lot of different herbs which help in treating different hair-related problems. To grow your hair quickly, you can add different Ayurvedic herbs to your hair care routine. Read on.
Amla
Amla or Indian gooseberry is one of the most popular hair care ingredients. Packed with vitamin C, amla is believed to be great for our hair growth.
Benefits Of Amla For Hair
Amla fights dandruff.
It prevents premature greying of hair.
Indian gooseberry strengthens hair roots.
It improves blood circulation around the scalp.
It provides relief from dry and itchy scalp.
How To Use Amla?
Prepare amla oil at home and apply it to your scalp and hair atleast twice a week. Add amla pieces to coconut oil and heat for 20 minutes. Allow the mix to cool a little and then strain. Keep this jar in a cool place, away from sunlight. Your homemade amla oil is ready!
Don't Miss: Try Using Amla Oil For Thick And Healthy Hair, Here Is How You Can Make It At Home
Shikakai
How many of you are aware that once women used shikakai to wash their hair? It was considered a natural alternative to your shampoo. However, now chemical packed shampoos have taken over the market which is leaving our hair damaged in every possible way.
Benefits Of Shikakai For Hair
Shikakai has hair cleansing properties that help wash off all the dirt, dust, and impurities accumulated on your hair scalp.
Shikakai helps in nourishing hair scalp whihc helps in hair growth.
How To Use Shikakai?
Add 2 tbsp of shikakai powder in coconut oil (coconut oil benefits) and mix well. Massage this oil at least once a week. You can also use shikakai natural soap or powder to wash your hair naturally.
Methidana Or Fenugreek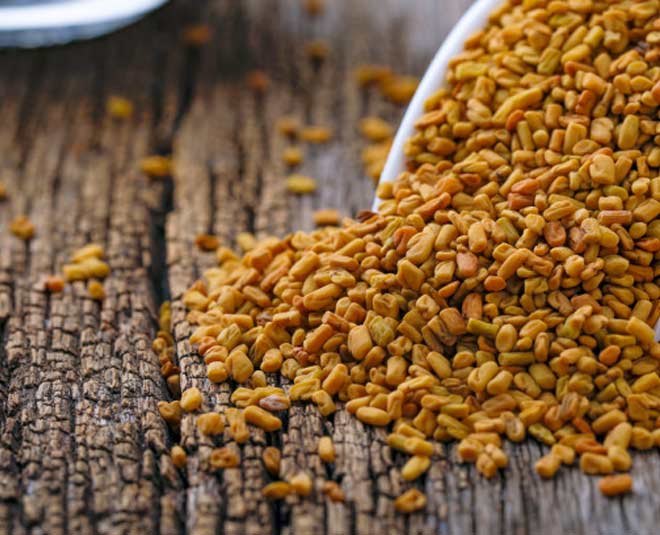 This common kitchen spice is highly beneficial for hair growth. It is used in Ayurvedic medicine because it is a good source of vitamin A, K, C, and folic acid.
Benefits Of Fenugreek For Hair
Fenugreek seeds have nicotinic acid which helps in preventing dandruff and hairfall.
Methi dana helps in hair growth by nourishing hair.
Using methidana for hair helps in smoothening hair and prevents tangling.
Due to its anti-inflammatory properties, it helps in treating dandruff and scalp irritation.
How To Use Fenugreek For Hair?
Soak methi seeds in water overnight and the next morning, prepare a fine paste. Apply it to your hair and keep for 30 minutes. Wash it with lukewarm water. This can be repeated 3 times a week.
Don't Miss: From Dealying Ageing To Preventing Hair Fall, Know How Fenugreek aka Methi Is A Boon For Skin, Hair
Brahmi
Brahmi is another herb commonly used in Ayurvedic medicine. It is a great remedy to treat hair fall and hair thinning.
Benefits Of Using Brahmi For Hair
It helps in treating dry and damaged scalp.
Brahmi prevents hair thinning, strengthens
hair roots and furhter prevents hair loss.
How To Use Brahmi For Hair?
An easy way to use this herb for hair is by adding the leaves in any hair oil of your choice, be it coconut oil or almond oil, and heat it. When the oil reduces to half, strain and use it once a week.
Bhringraj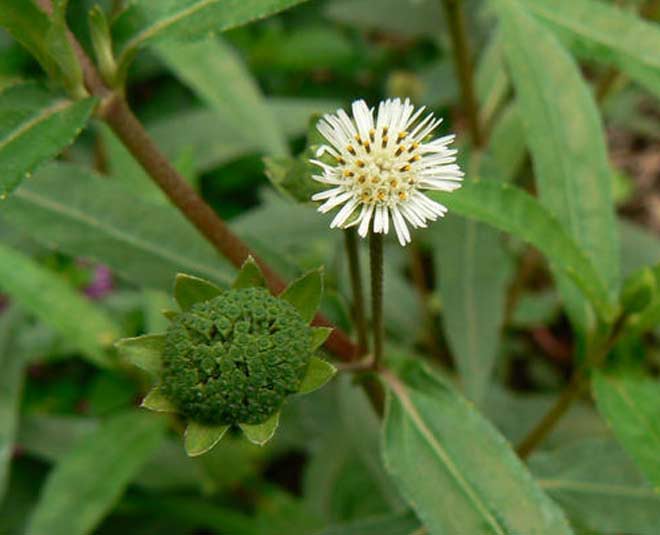 Also known as false daisy, Bhringraj is known for its vitamins which are helpful in treating hair problems.
Benefits Of Bhringraj For Hair
Bhringraj helps in reducing hair loss and promotes hair growth.
It helps in increasing blood flow in the scalp and strengthens hair follicles.
It also nourishes your hair and makes them shiny.
How To Use Bhringraj For Hair?
Bhringraj oil is easily available in the market. You can mix it with any regular oil and apply it to your hair for benefits.
We hope this guide helps you grow your hair quickly. For more such hair care tips, stay tuned!