With summer brimming over our heads, the lifestyle of an average person tends to change both physically and mentally. Scorching heat often tends to headache, stress and irritation and skin and hair damage. In order to keep hair game on point, beauty expert Aashmeen Munjaal shares why you should get hair spa treatment done atleast once a month. Read on.
What Is Hair Spa?
A hair spa is a crème based therapy or a masked based therapy. Firstly the hair is shampooed to remove all dirt, pollutants and impurities or dandruff and sweat that sticks to hair scalp easily. Deep cleansing is given to make hair smooth and free from all dirt. Then hair is combed slightly with a vibratory comb on wet hair. After combing, the hair mask is applied in different layers section by section. Immersifying is not massaging but penetrating the mask in tiny tiny sections with soft circulation. This is kept for approximately 20 mins. If the hair is extremely dry or damaged, mild steam is also given.
Then various types of power boosters, enhancers, serum are applied as per the requirement. The spa ranges from one another, it can be of 20 minutes or even 30 to 60 minutes depending upon the damage done. If the hair is damage prone then one should visit twice or thrice a month for proper treatment. If the hair is of regular quality, then one can visit once in a month.
You can do spa at home as well with hair spa creme but beauty expert Aashmeen Munjaal suggests getting it once in a while at the salon. She says that it is not only about the products but the ambiance, aura and aroma at the hair spa centre where you can completely feel relaxed away from all work and household chaos is good. The professional environment is necessary to give you the exact therapy. At the centre there are professional appliances and instruments that give you better results than homemade spa session.
To Maintain That Shine And Moisture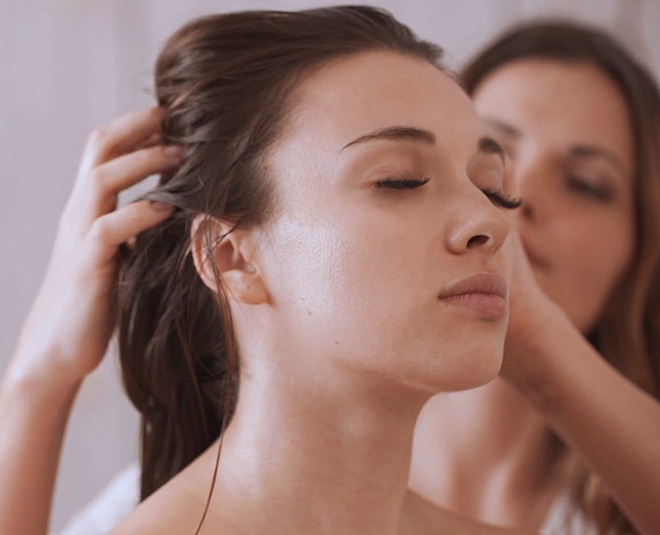 Hair spa is essential to keep hair glowing and shiny and healthy at the same time. It is required to control and lessen the damage caused by heat, pollution, ultraviolet rays, stress or heat treatments. At times, lack of moisture and damage severely affects the hair growth and quality, in order to retain that hair spa is needed to create and supply enough moisture to the hair follicles.
Hair spa is very important for maintaining the moisture and lustre and also to adhere the elasticity in hair as when we do dry and rough handling it loses its elasticity. With regular hair spa sessions, you are able to balance the moisture and elasticity for a longer duration. If one stays in air conditioning or room heating for a longer time, it pulls away lot of moisture from our skin and hair making it completely dry and rough. As summers are here, we tend to stay in air conditioners most of the time, it ill-treats the complete hair regime. With regular hair spa we supply enough moisturization to the hair making it supple and bouncy improving its quality and density, removing the roughness and fizziness.
It Relieves Stress
Apart from these, if you have any hormonal issues, undergoing any medical treatment, work stress or any other tension, when you take a hair spa, it is not only that the nourishment or moisturizing of hair or any pampering session is going on but also the acupressure massage on the relaxation points also pertains that helps in relieving stress and it helps in generating hormones which are very important for proper hair growth and hair care. This leads to the generation of happy hormones that reduce hair fall and damage. Hair spa helps in controlling the damage and hormonal issues that directly effect your natural hair growth.
Prevents Chemical Damage
If you need to undergo any regular chemical or colour treatment, ironing, pressing and styling, then it helps in preventing chemical damage and builds a shield over hair to control extreme damage. It combats the harmful effects of all the experiments and treatments your hair are exposed to. A hair spa is essential to maintain the natural shine and density of hair.
Don't Miss: HZ Tried & Tested: L'Oreal Professionnel Serie Expert Liss Unlimited Evening Primrose Oil Review
Too much of hair spa can also be harmful for hair quality. If the scalp and hair are balanced and still you get hair spa then the oil may get limped within the scalp, it reduces the fullerenes as there is excessive moisture or oil in your scalp can also be bad for the hair growth in summers and humid weather.