Netflix premiered the docu-series The Romantics recently, which celebrates the legacy of late filmmaker Yash Chopra in the context of the history of Indian Cinema. While the four-episode series exhibits interviews of 35 celebrated personalities from the Indian film industry, The Romantics became the talk of the town especially as it included Aditya Chopra in the series, marking his first on-cam interview.
View this post on Instagram
Filmmakers Karan Johar, Sooraj Barjatya, fashion designer Manish Malhotra, and actors who closely worked with the Yash Raj family including Shah Rukh Khan, Kajol, Ranveer Singh, Juhi Chawla, Hrithik Roshan, Bhumi Pednekar, Ayushmann Khurrana, Abhishek Bachchan, and Amitabh Bachchan opened up on their experiences and their learnings working with the father-son duo.
View this post on Instagram
We watched it and have tried to unravel the illusion called Aditya Chopra just for you. Aditya Chopra is a lot more than the captain of the ship at Yash Raj Films and Rani Mukerji's ever-so reclusive better half.
View this post on Instagram
What Is All This Noise About Aditya Chopra Existing IRL?
Film lovers haven't seen Yash Raj Films head Aditya Chopra in decades as the filmmaker likes to maintain a low profile but the recent Netflix documentary The Romantics has Aditya Chopra giving an interview. The second episode of the series has Abhishek Bachchan, Hrithik Roshan, and Karan Johar introducing Aditya with a childhood anecdote that even his most ardent fans must be unaware of. Karan revealed in the documentary that as kids, they would attend each other's birthday parties which had the "inevitable dance competition". Karan revealed that "year after year", it was Aditya who won all the competitions and the boy who came second was Hrithik.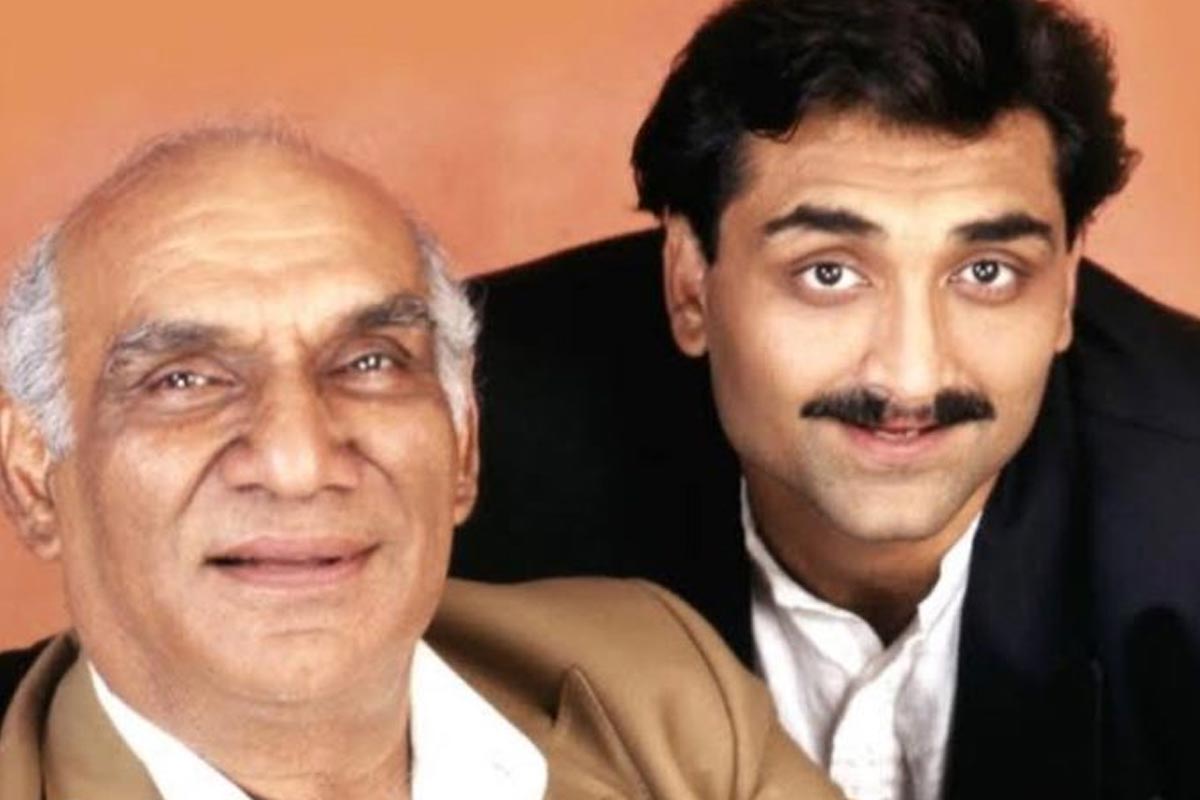 Abhishek recalled, "Obviously, when we had birthday parties, there was the inevitable dance competition and the dance competition was the domain of two people. Two rivals. Two opposite sides of style."
"Adi won every dance competition year after year. And who was number 2 to him? Hrithik Roshan," recalled Karan.
Aditya Chopra's Take On The Nepotism Debate
View this post on Instagram
Nepotism is the term that was brewed on the couch of Koffee With Karan amidst a tête-à-tête between Karan Johar and Kangana Ranaut. It has continued to be the topic of discussion in every B-Town soiree ever since. The nepotism debate continues to haunt the Bollywood industry five years on from when it all started.
Don't Miss: H'wood's Love Affair With Desi Designer Fits Ft. Jen Aniston's Manish Malhotra Lehenga
Here we bring you Aditya Chopra's opinion on nepotism in the capacity of him being one of the biggest filmmakers in Bollywood and heading the iconic YRF. Addressing the controversial nepotism debate Aditya Chopra said, "One of the things that people tend to ignore, is that every person who comes from a privileged background–everyone is not successful. I can articulate it without mentioning other people. I can just articulate it mentioning my own family. My brother is an actor, and he's not a very successful actor. Here is the son of one of the biggest filmmakers. He's the brother of a very big filmmaker. Imagine a company like YRF who has launched so many newcomers, we could not make him a star. Why could we not do it on our own? The bottom line is, only an audience will decide 'I like this person, I want to see this person'. No one else."
Don't Miss: 3 All Time Classic Bollywood Fashion Moments
At the end of the day what we think is that the nepotism debate isn't really about who makes it big and succeeds. But it truly is about how many opportunities are actually given to outsiders vs insiders to prove their mettle.
Did you like this article ?