Saif Ali Khan has had his share of controversies, encircling love and relationships. The actor fell in love at a young age of 21 and even went on to marry the girl, Amrita Singh, who was 12 years elder to him. Saif Ali Khan met Amrit Singh during a photoshoot and the duo instantly hit off. From going out to parties together to having dinners, they soon became the 'much-in-love' couple. Saif got married to Amrita Singh in the year 1991. They together had two children- Sara Ali Khan and Ibrahim Ali Khan. As difference creeped in, their 13-year-long marriage ended in a divorce in 2004 and they both parted ways.
Post their separation, Saif publicly announced that he was in a relationship with Italian dancer and model, Rosa. The two even started living together but the lovey-dovey period didn't last long, post which they broke up.
When Saif-Kareena Met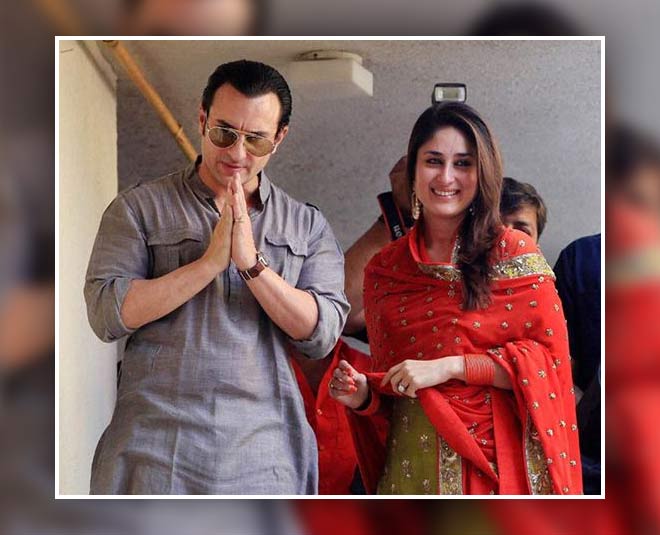 Image Courtesy: Pinterest
Saif and Kareena fell in love in the year 2008, when they acted together in the movie Tashan. The actress opened up in a 'Humans of Bombay' post and confessed how she fell in love. Kareena said, "So just when I thought I was falling, Saif caught me. I'd met him before, but while we were filming Tashan, something changed. I wore my heart on my sleeve! He was so charming; I fell for him hook, line & sinker. I remember while shooting in Ladakh & Jaisalmer, we'd go on long bike rides for some alone time. We'd enjoy the beauty, have great conversations & just bond!" She said Saif "helped me heal and love myself".
When Kareena and Saif were in a relationship and decided to marry, many friends and acquaintances advised Kareena regarding the same. She was warned time and again by her close ones to give her decision a second thought.
Don't Miss: The Real Reason Why Mommy Neetu Kapoor Didn't Like Son Ranbir's Ex-Girlfriend Katrina Kaif
Excerpts From An Interview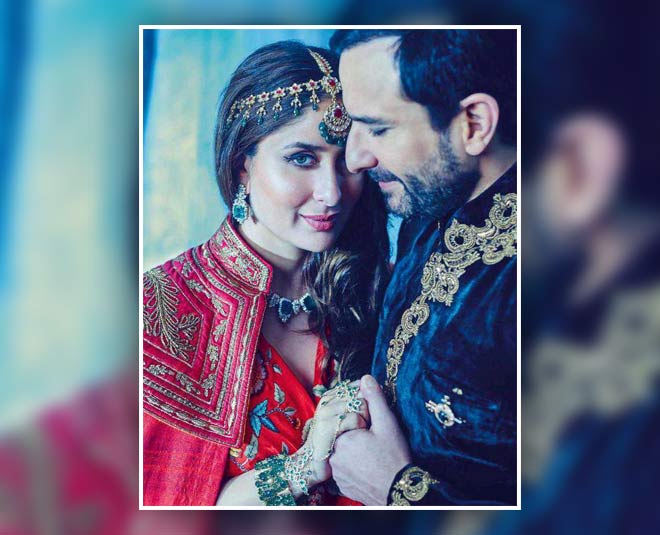 Image Courtesy: Pinterest
Kareena Kapoor addressed the issue when she appeared on the famous talk show Koffee With Karan. During the show, Kareena opened up about how people pointed out to the actress that he was divorced and she must rethink her decision.
Kareena was quoted as saying, "I am just glad that people are doing things now and talking more about their love. When I wanted to marry Saif, everyone was like, 'He has two children, he has been divorced. Are you sure you want to do this?' They were like, 'Your career will be over.' And I was like, such a big crime to be in love? Such a big crime to get married? Let's do it, let's see what happens."
When Kareena Rejected Saif's Proposal Twice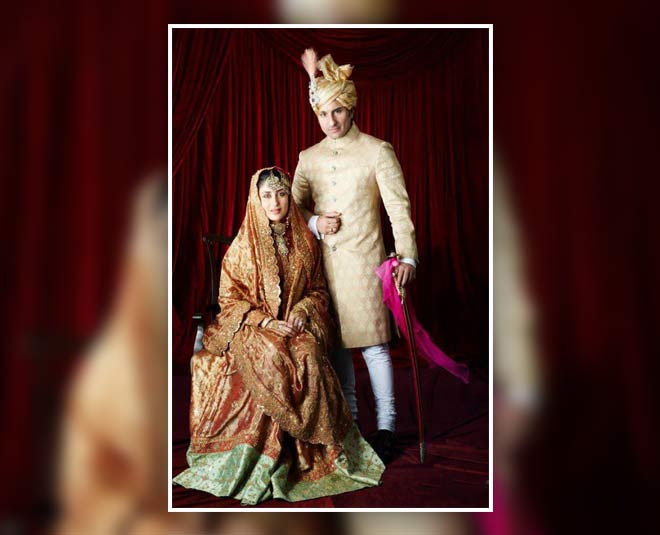 Image Courtesy: Pinterest
Kareena never accepted Saif's proposal in one go. She rejected his proposal not once but twice. In an interview with Pinkvilla, Kareena said, "Saif first brought up the possibility of marriage while we were filming Tashan. He did tell me that 'I think we should get married'. He told me that in Greece and he told me that in Ladakh as well. And at that time I was like 'I don't know because I don't know you'. So it was not really a 'no' but it was more like a 'I want to know you better'".
Don't Miss: Throwback Wednesday: Pictures From Kareena And Karisma Kapoor's Wedding
Happy Married Life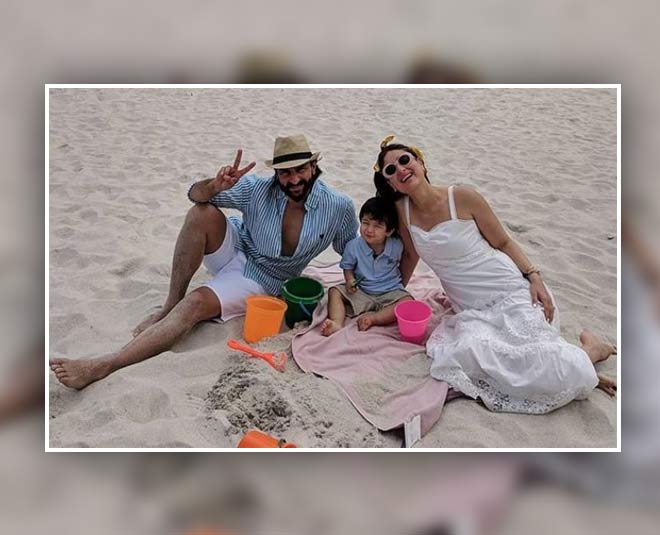 Image Courtesy: Pinterest
Kareena Kapoor and Saif Ali Khan tied the knot back in the year 2012 and have been happily married since then. They have a 3-year-old boy, Taimur, who has been an internet sensation since he was born. Both Sara & Ibrahim share a good relationship with their half-brother Taimur, and are often sapped together in adorable pictures.
Kareena Kapoor Khan and Saif Ali Khan are all set to welcome their second baby. The duo confirmed a few days back about Kareena's pregnancy and the addition of the fourth member to their family tree.
For more such Bollywood gossip and news from the world of entertainment, stay tuned to HerZindagi.com