We are all proud to be Indians, a dialogue we have on the tip of our tongues no matter what happens in our country but when it comes to safety and judgement, where do we women stand in our country? Misogyny is like the oldest tradition of India enveloped by the patriarchal society. What we women wear, how we conduct ourselves has been judged since time unknown and it does not seem to be changing anytime soon either. Many Indin politicians have proven their misogynistic mindsets on public platforms and here are some of them:
Shocked To See Women Wearing Ripped Jeans
Expressing his "thoughts", the newly appointed Chief Minister of Uttarakhand, Tirath Singh Rawat said at a workshop in Dehradun that: " If such (women wearing ripped jeans) women go out in the society to meet people and solve their problems, what kind of message are we giving out to society, to our kids? It all starts at home. What we do, our kids follow. A child who is taught the right culture at home, no matter how modern he becomes, will never fail in life. Showing bare knees, wearing ripped denim, and looking like rich kids. These are the values being given now (at home). Where is this coming from, if not at home?"
This definitely did not go down well with the public and a few celebs slammed the minister with a picture of themselves in ripped jeans. While Amitabh Bachchan's granddaughter, who is well known for not mincing her words when she speaks up, she posted a picture of herself in the jeans and wrote: "I will wear my ripped jeans. Thank you, And I'll wear them proudly :)"
Actress-politician Gul Panag as well shared a photograph of her sporting a ripped denim with her kid and wrote: "Takes out ripped jeans", following tweet with the hashtag - RippedJeansTwitter.
Boys Will Be Boys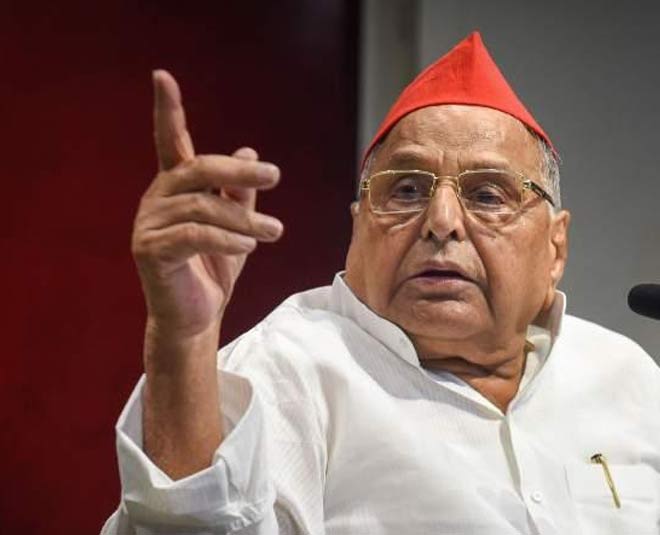 This was said by Samajwadi Party chief Mulayam Singh Yadav in 2014 amid the run-up to elections in the state. He opposed capital punishment for rape, saying "ladke ladke hain, galti ho jati hai (boys will be boys, mistakes can be made)." He spewed those remarks or rather his "opinion" during a rally in Moradabad, saying: "Ladkiyan pehle dosti karti hain. Ladke-ladki mein matbhed ho jata hai. Matbhed hone key baad usey rape ka naam dey deti hain. Ladko sey galti ho jati hai. Kya rape case mein phasi di jayegi?"
Rapes Take Place Because Of A Woman's Clothes
Being a woman, you would think that she would never say such a thing but clearly, we can be wrong. Regarding the rape cases like Nirbhaya in India, Asha Mirje, who was Maharashtra State Women's Commission member said: "Did Nirbhaya really have to go watch a movie at 11 in the night with her friend? Take the Shakti Mills gang-rape case. Why did the (survivor) go to such an isolated spot at 6 pm? Rapes take place also because of a woman's clothes, her behaviour and her being at inappropriate places."
I Could Recognise In 17 Days That She Wears A Khaki Underwear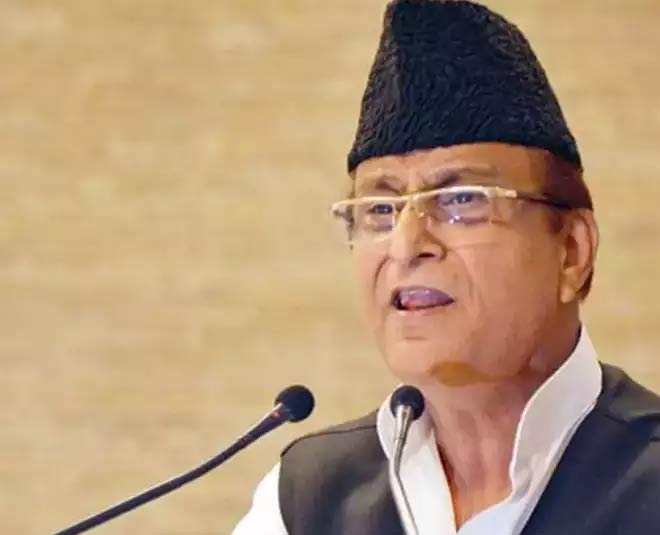 Azam Khan, Samajwadi Party took a sexist and disgusting jibe atveteran actor-turned-politician Jaya Prada who was contesting polls against him in Rampur, a few years ago. He said: "People of Rampur, people of Uttar Pradesh and people of India, it took you 17 years to understand her reality. But, I could recognize it in 17 days that she wears a khaki underwear." The SP leader was barred by the Election Commission from campaigning for 72 hours, on April 16.
Skirt Waali Bai Has Started Wearing Sari & Visiting Temples
This was an indirect comment by the BJP leader Jayakaran Gupta during a rally in Meerut, on Priyanka Gandhi. He said: "One Congress leader loudly asks if 'ache din' has come. Skirt waali bai has started wearing saree and visiting temples, those who hate Ganga jal are now visiting the Ganga." However, after an outrage, Gupta did try to say that his remark was not intended for anyone in particular. But we are not stupid.
#DespiteBeingAWoman
This was one unintentional blunder by Prime Minister Narendra Modi who was called a chauvinist and a sexist for his statement. He congratulated Bangladesh PM Sheikh Hasina for "boldly saying that she has zero-tolerance toward terrorism," "despite being a woman". The hashtag trended on Twitter for a long time irking thousands on social media.
Only Rich & Attractive Women Get Ahead In Life
Mulayam Singh is well known for several sexist remarks and this one is just one of the cherries on the cake. In 2012, he was objecting to the Women's Reservation Bill when he claimed that it will be of no use to women from rural areas. At a gathering in Barabanki, he said: "Bade ghar ki ladkiyan aur mahilaaon ko fayda milega. Humari gaon ki gareeb mahilaaon ko nahin. Akarshak nahi hoti... bas itna kahoonga, zyada nahi. (The Women's Reservation Bill will only benefit rich and urban women. Our poor and rural women are not attractive... I will not say beyond this)."
In 2010 as well, Mulayam refused to support the Women's Reservation Bill. Amid the Rajya Sabha, Mulayam said that if the bill is passed, the Women Reservation Bill "would provoke young men to whistle in Parliament".
Don't Miss: Powerful Indian Women Politicians You Should Know About
'Tunch Maal'
In 2013, Congress leader Digvijaya Singh gave a sexist remark on Rahul Gandhi's aide Meenakshi Natarajan. While addressing party workers in Indore, he called Natarajan "sau tunch maal" - which is a slang used to tease women. His exact words were: "Our party MP, Meenakshi Natrajan, is a Gandhian, simple and an honest leader. She keeps going from place to place in her constituency. I am a seasoned smith of politics. Meenakshi sau tunch maal hai," he said. Now later he explained that what he meant to call her was that she is "pure gold" but the comment definitely shows the standard of our ministers. Sadly in 2012 as well he tweeted that Kejriwal was like Rakhi Sawant. He said: "They both try and expose but with no substance".
President Pranab Mukherjee's son Abhijit Mukherjee made a major sexist remark in 2012 against women protesting the Delhi Nirbhaya gangrape case. He went on to say: "
"I would term the protests in Delhi as what is popularly known as Pink Revolution. It is becoming fashionable to land up on the streets with a candle in hand. Such people are completely disconnected from reality. They go to discotheques. I am very well versed with student activism and I can bet on it that most of the protesters are not students. They are dented and painted women chasing two minutes of fame, giving interviews on TV. The protesters do not fall in the age group of students."
The man did retract his statement after a huge hue and cry but the best part was that it was his own sister Sharmishtha, who was aghast at the comment and described his comments as 'a bit of a shocker'. She also said that her father (the President) also disapproved of them.
Don't Miss: When Jawaharlal Nehru & Wife Kamala Nehru Gave Us Relationship Goals
Hot Sun Will Darken Complexion & They Will Not Find A Good Groom
Goa's Chief Minister Laxmikant Parsekar in 2015 told protesting nurses to not go ahead with a hunger strike in the sun as it can 'ruin their marital prospects'. This was told by the nurses to PTI. Their exact statement was: "When we met the Chief Minister over our demands at Ponda today, he said the girls should not sit on hunger strike in hot sun as their complexion will become dark and they will not find a good bridegroom." Now if this was false, the minister should have reacted but his office, issued a statement saying, "we don't think he would say something like that."
These are just a few of the comments that our ministers who "run the country" have made. Stay tuned to HerZindagi to become more aware of what is happening around you.
Did you like this article ?