Couple goals, relationship goals are not just about how celebs look together in photographs but also how they are each other's backbones through the thick and thin of life. One such couple was Jawaharlal Nehru and his wife Kamala Nehru. The two may have had an arranged marriage when she was just 17 and he was 26, but their camaraderie and the strength together and individually is what we all wish for. With Nehruji's Birth Anniversary on November 14, here is an ode to the lovely couple that will inspire many.
There may be many controversies around the Nehru clan, but how they became The Nehrus is a journey we cannot miss.
Jawaharlal Nehru's Strength: His Wife Kamala Nehru
During the freedom struggle, Nehru had a companion who had a strong personality and stood with him like a rock. He was lucky to have a wife who was brave and had a purpose in life. She was never overshadowed by him and neither did he ever try to steal her thunder. In fact, it was she who brought his life on track.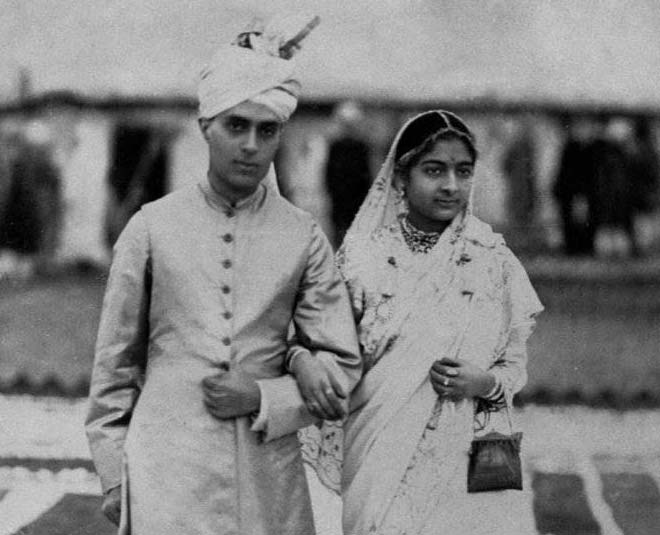 Kamala Nehru was born in a traditional Kashmiri Pandit family and was homeschooled. She could not speak English which was totally opposite to Jawaharlal Nehru when they got married. She later gave birth to a daughter named Indira Priyadarshini. She also had a son but he died just a few days after birth.
Freedom Movement
Kamal Nehru was the driving force for her husband. She broke all stereotypes as her husband as well as of an open-minded nature. She joined her husband to fight for India's independence. In fact, Kamala Nehru was at the forefront of the Non-cooperation movement of 1921. She was very much influenced by Mahatma Gandhi's principles, and it is greatly said and believed that it was Kamala Nehru who had urged her husband to change his way of life.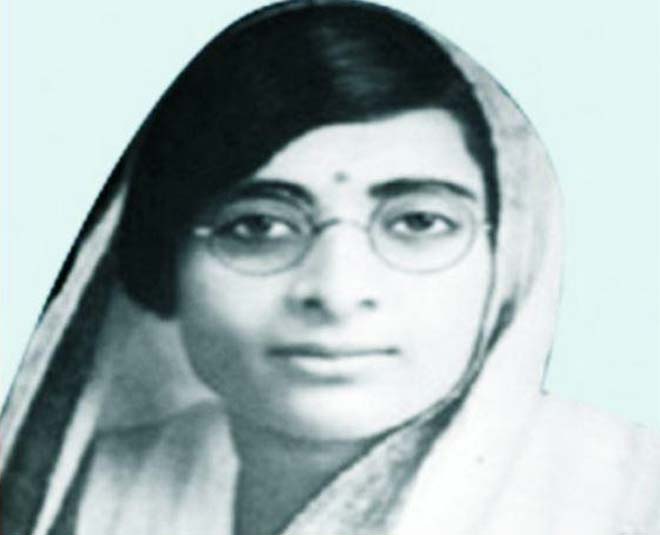 Nehru's sister who passed away in 1990, Vijaya Lakshmi Pandit, wrote in her book "The scope of happiness: A personal memoir", that Kamala Nehru "took Gandhi's call for self-sacrifice seriously, encouraged Jawahar in his radicalism and urged him to change his way of life."
It was Kamala, someone Nehru was proud to be the husband of, as she was a gutsy woman. It was she along with other women leaders who had launched a massive protest against the shops that sold foreign cloth and liquor in Allahabad.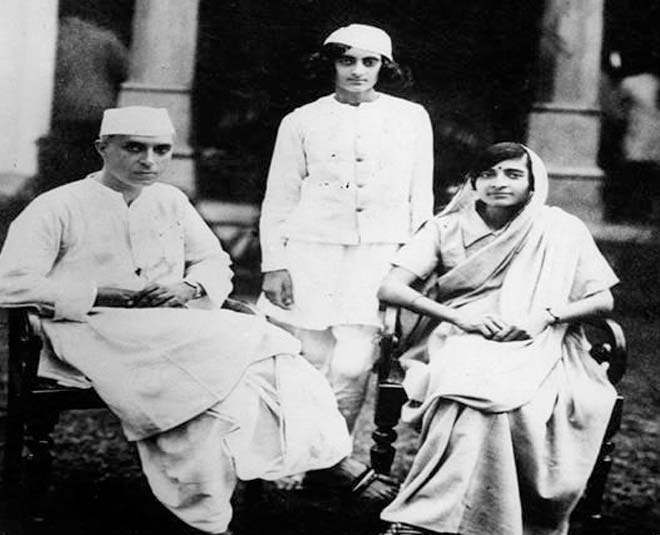 Amid the independence movement, when Jawaharlal Nehru was arrested by the police which is said to be a way to prevent him from reading out a "seditious" speech, his wife Kamala did not stand back, she represented him.
She took the center stage and she was the one who delivered the same speech on his behalf. The Britsh of course feared her popularity and arrested her, putting her behind the bars. Yet, she fearlessly battled the lathi charges and continued to organise demonstrations with other women freedom fighters in different places.
An excerpt from Nehru's youngest sister, Krishna Nehru Hutheesing's book titled "Dear to Behold: An Intimate Portrait of Indira Gandhi", reads that "Kamala was a source of comfort to Jawahar and never let him know how ill she had become and how much she needed him. She was always optimistic, and whenever she was near Jawahar, she soothed him and infused new courage into him at a moment of anxiety and disillusionment,"
Even when Nehru was behind bars for months, Kamala did not give up and kept fighting the battle for freedom. She even set up a dispensary at the Nehru mansion called the Swaraj Bhawan where all injured fighters were treated.
Don't Miss: These Books Tell You What Gandhi & His Ideology Was All About!
During his imprisonment, Kamala had fallen ill and had tuberculosis, She breathed her last in 1938. She had to go to Europe for her treatment. It was Subhash Chandra Bose, who had been exiled to Europe by the British, who took charge for Nehru by accompanying her to Prague from Vienna.
Nehru might not have said many words of love in those times but until his last breath, he literally wore his respect and love for her on his chest. That red rose which was always pinned to his coat was in memory of Kamala, as explained by the Congress party in an Instagram post. See below.
Love is not always about showing and saying those three powerful words. The Nehrus teach us two things even without realising. One, that if you are together, you are unstoppable and that backbone you become for each other makes you grow and bloom into a force to reckon with. Secondly, unlike today when we put up posts on social media with gooey love messages and videos, sometimes a small gesture makes the world of a difference.
More than the " I Love You's", it is the respect that survives until the end of time.
Stay tuned to HerZindagi for more.