Ram Navami 2022: Know About Shubh Muhurat, Significance & Puja Vidhi
The day of Ram Navami holds special significance and on this day, Lord Shri Ram is worshipped with full rituals.
All fasts and festivals have special significance in Hinduism. Each fast is observed in a different way and all the Gods are invoked in different ways. It is believed that worshipping God on any date is fruitful and also fulfils all your wishes.
One such auspicious time to worship the deity is the holy month of Chaitra. Ram Navami is one of the major festivals in the month of Chaitra.
This day is celebrated as the birthday of Lord Shri Ram and Shri Ram is worshipped with full rituals. This festival occurs immediately after Chaitra Navratri i.e. Navami Tithi and it has been given special importance in Hinduism.
According to religious belief, Maryada Purshottam Lord Shri Ram was born on the day of Ram Navami at the house of King Dasharatha and only then this festival started being celebrated as Ram Janmotsav.
Let us know from the well-known astrologer Pt. Ramesh Bhojraj Dwivedi ji, when will the festival of Ram Navami be celebrated this year and what is its significance.
Auspicious Date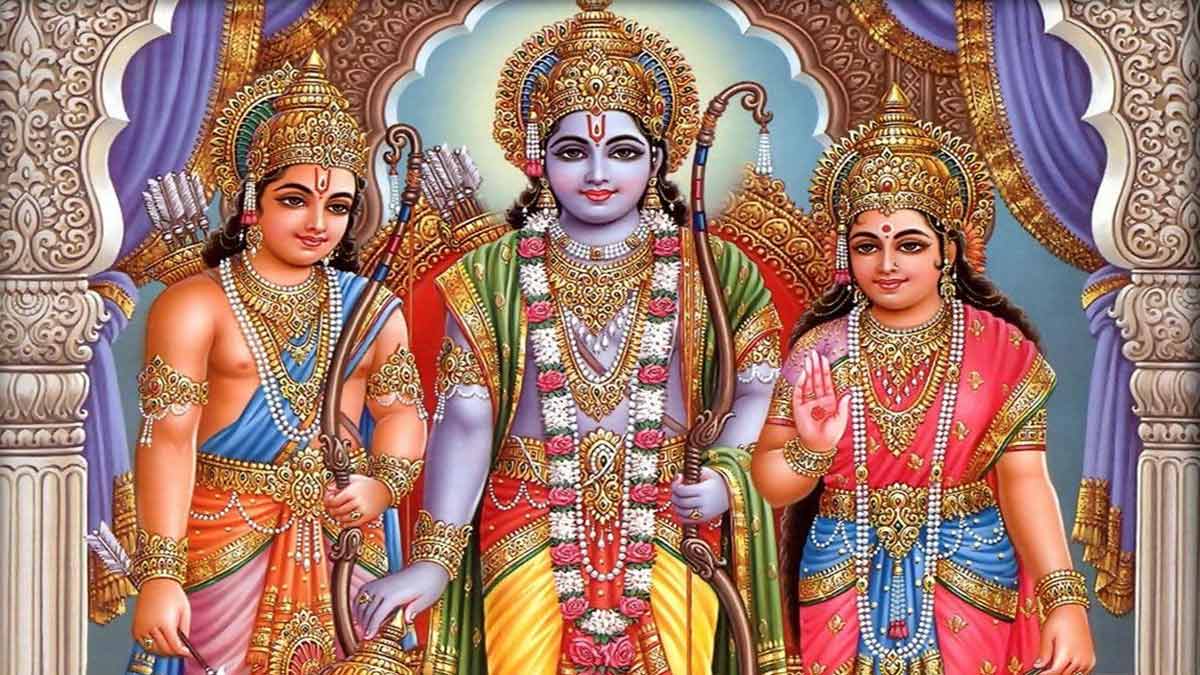 Ram Navami is celebrated every year on the date of Shukla Paksha of Chaitra month. Ram Navami always occurs on Navami Tithi after eight days of Chaitra Navratri. This year Chaitra Navratri will start from 2nd April and will continue till 9th April and Ram Navami date will fall on 10th April, Sunday.
Auspicious Time
Ram Navami will be celebrated this year on 10th April 2022, Sunday.
Navami date starts – 10th April from 01:32 am
Navami date closing – 11th April at 03:15 am
Auspicious time for worship of Lord Shri Ram on 10th April 2022 from 11:10 am t0 01:32 am.
Significance Of Ram Navami
The day of Ram Navami is celebrated as the birthday of Maryada Purushottam Prabhu Shri Ram. It is believed that on this day Shri Ram had descended on the Earth. Lord Shri Ram did his exile for fourteen years and during this he also killed Ravana, because he gave the message of the victory of good over evil.
It is believed that on this day the person who worships and fasts Lord Shri Ram gets freedom from all the sins. Devotees struggling with any problem definitely get the fruit of worshipping Lord Shri Ram and all their wishes are also fulfilled.
Don't Miss:Significance of Fish & Aquarium For Vastu
Ram Navami Puja Method
On the day of Ram Navami, wake up early in the morning and take a bath and wear clean clothes.
After this, clean the temple of the house and bathe all the Gods and make them wear new or clean clothes.
Clean the idol or picture of Lord Rama and apply tilak on Lord Rama, Mata Sita and Lakshman ji with Roli.
Offer rice, flowers, bell and conch to Lord Shri Ram.
Chant the mantras of Shri Ram and recite Ramayana with the whole family.
Do the aarti of Lord Shri Ram and recite Ramayana.
Offer Bhog to Lord Shri Ram on this day and distribute it among all.
Donate to the poor and distribute Prasad.
Don't Miss:Navratri 2022 Kanya Pujan: How To Do It At Home, Complete Vidhi
Shri Ram Birth Story
It is a matter of ancient times that King Dashratha of Ayodhya had three queens. But none of the queens had any children. Once, King Dasharatha told the wish of having a son to his patriarch, Maharishi Vashistha. Maharishi Vashistha considered and invited Rishi Shringi to his court.
Sage Shringi told King Dastharatha the method of performing a yagya to get a son. According to the statement of sage Shringi organised the yagya and when Purnahuti was being offered in the yagya, at that time Agni God appeared in the form of a human from the fire pit and Agni Dev gave King Dasharatha a bowl full of Kheer.
After that the sage Shringi told, "O Rajan, by giving the kheer provided by Agni Dev to all his queens in the form of prasad, they will soon have children." King Dasharatha gave that pudding to his three queens, Kaushalya, Feeds Kaikeyi and Sumitra. After about 9 months of consuming that kheer, Lord Shri Ram was born from the womb of Mata Kaushalya. That day was the Navami Tithi of Shukla Paksha in Chaitra month, so that day it started being celebrated as Ram Navami.
In this way, Ram Navami is celebrated with great enthusiasm all over the country.
For more such stories, stay tuned to HerZindagi!