How will my coming year be? What plans should I make for the coming year? Such questions often come in our minds with the coming year. I mean who doesn't like to anticipate the events that will happen in the future and act accordingly. Therefore, people of every zodiac sign are curious to know many questions related to their zodiac according to astrology.
Today, we will tell you how the year 2022 will be for the zodiac sign, Pisces. Dr. Aarti Dahiya, astrologer and Vastu expert tells us all about how 2022 will be for Pisces and what should people of this zodiac sign do in this year.
Economic Life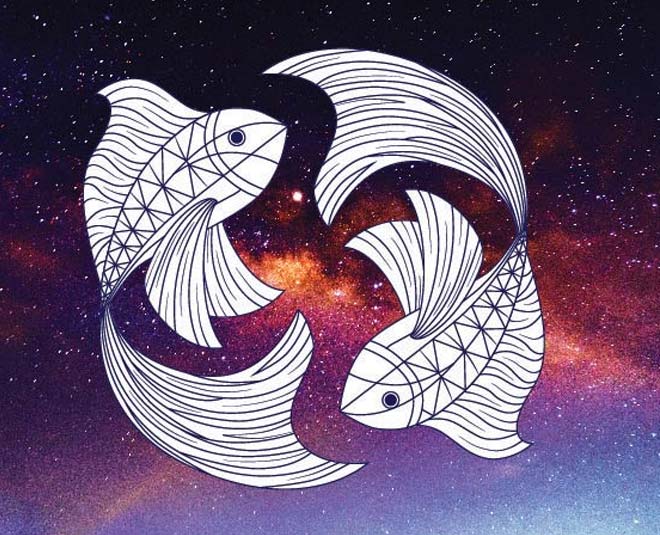 Your financial condition will be quite good this year. You will be able to save money. You might get an appraisal as well as promotion. At the end of the year, you will spend a major chunk of your salary on luxury items. Some natives may also get ancestral property during this time.
Health
In the year 2022, you will be able to enjoy a healthy life. Mental tension will increase between April and May. There may be a headache problem at this time. You should travel only when necessary, otherwise it may cause some problems. There might be some minor health problems.
Education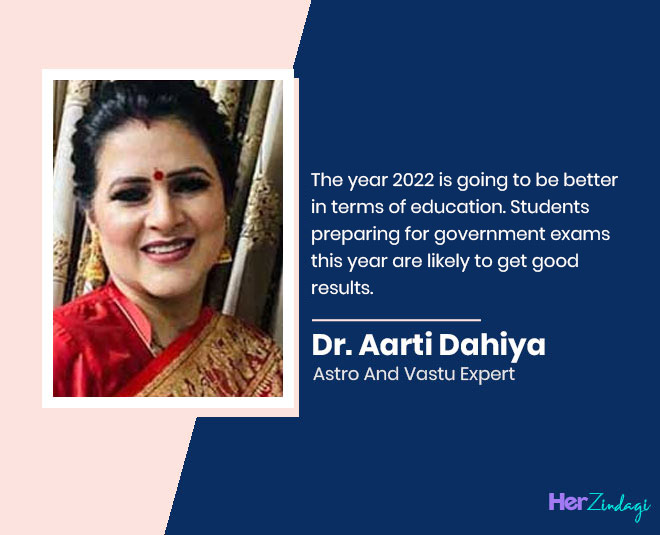 The year 2022 is going to be better in terms of education. Students preparing for government exams this year are likely to get good results. Students preparing for higher education will also get immense benefits this year.
There is a possibility of getting better marks in competitive examinations as well. In the last two months of the year, you will get results according to your hard work.
Don't Miss: Vastu Tips: Know Which Colour Is Auspicious For You According To The Position Of The Planets
Career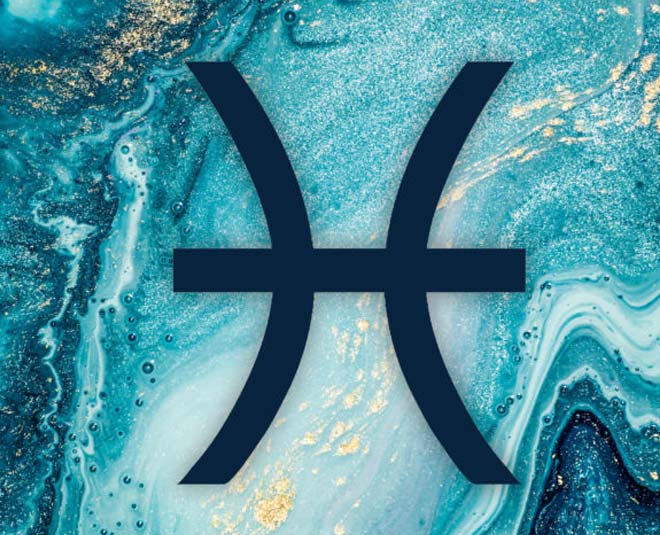 This year the native can make progress in job and professional life. Those who are looking for a job can get a new job this year. There is also a possibility that you will be transferred in the year 2022 in the job.
The position of the sun will be good. Due to which there will be a lot of help in the job to get high position and prestige. Maybe you can get a vehicle, house or many other amenities from the company. Along with a promotion, you can also get progress in life.
Married Life
Time from January to March will be good in terms of marriage. During this time, there will be immense love in the relationship. Happiness and prosperity will increase. After September, there will be some estrangement between the two. At the end of the year, there might be some good news in view of pregnancy which will bring happiness in your married life.
Don't Miss: 1st January To 7th January, 2022: Weekly Horoscope By Astro Expert
Family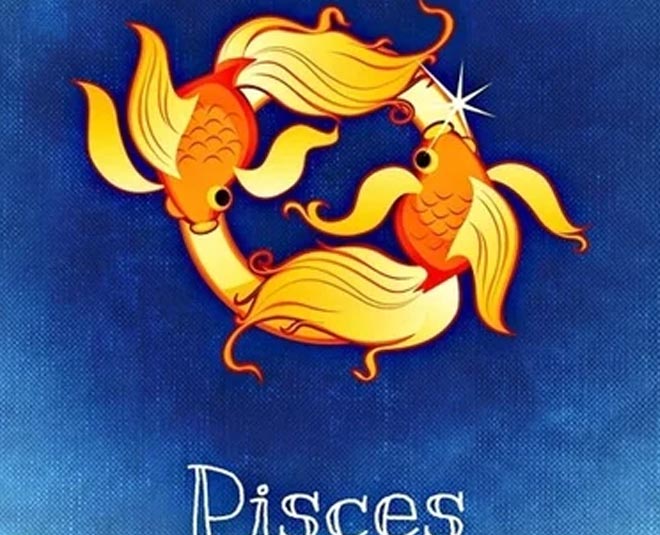 There will be peace in the family. At the end of April, you may go away from your family for some time due to some special reason. Your mothers health will improve during may. In the last months of the year, you need to behave properly with the members, otherwise, your image will be tarnished. You should spend some time doing household chores.
Thus, the coming year is going to be a mixed one for Pisces.
For more such stories from our astrologer, stay tuned to HerZindagi!