Becoming parents is the most blissful of all experiences in life. There is no parallel to the sense of satisfaction you get when you hold that little one in your arms for the first time. But bringing an off-spring in the world is not a child's play. Right from the decision to conceive by a couple to the delivery of the child to the upbringing, it's probably the most demanding and taxing experience one would have. Pandit Jagannath Guruji, Astrologer and Prophesier told HerZindagi that pregnancy in itself depends on a number of factors that range from being physical to emotional. As per Vedic astrology, the palms of both the parents (and prospective parents) have a significant role too. In this article, we take a look at six signs related to palmistry that act as a warning signal for issues related to pregnancy.
Here is a look at the signs pertaining to women:
X Mark On Palm
If a woman's palm has a cross-shaped X mark, with its points towards the middle and the ring finger, it is a representation of fertility-related issues.
Mount Venus Curve
Women who wear bracelet in the line where there is a curve towards the mount of Venus, it indicates a problem in conceiving. There is a possibility that the person might conceive at a later age in life.
Marks In Palm
There are a few very tiny marks in some palms that can be ascertained only by a palmistry expert. Now if these tiny marks on the palm have a tilt towards the mount of Venus, they indicate the possibility of lesser than normal sperm count.
Break In Lifeline
If a part of the lifeline (after a break in between) in a woman's palm is culminating towards the mount of Venus, the person is likely to experience issues related to fertility, ovary follicles and urinary tract. For those not well versed, the mount of Venus is located on the part of the palm that is at the base of the thumb. The area of the mount of Venus rules love, passion, romance and sensuality.
Don't Miss: Here Are Some Myths Surrounding Pregnancy
Palm Full Of Marks
If a woman's palm is full of marks and there is net-like structure of lines on the mount of Venus, it indicates that there might be a possibility of miscarriage. The sign also suggests a possible lack of sexual satisfaction with regard to the partner. Now let's dwell into two palmistry signs on the subject pertaining to men. The following marks in men's palms throw light on issues related to their sexual health, thereby having an impact on pregnancy.
Man's Thumb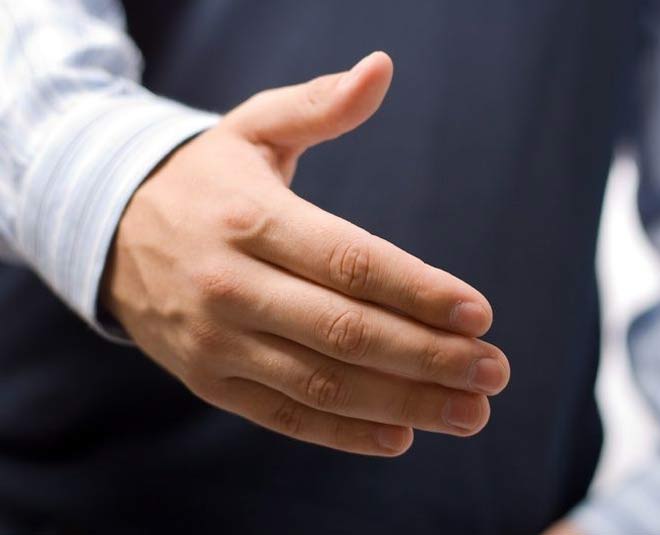 If a man's thumb has very few marks, it is a representation of the fact that the person has a lack of desire and sexuality.
Stay tuned to HerZindagi for more on palmistry.