As per guidelines by the World Health Organization (WHO) and the Government of India (GOI), wearing a face mask is compulsory as it prevents you from transmitting coronavirus to others and saves you from acquiring it. By Saumya Lohia Agarwal, Head of Strategy, Lohia Health says that there are two common myths around face masks. Read on and clarify your doubts.
Myth: You Don't Need To Wear It If You Don't Feel Sick.
The recommendation from CDC states that one should wear it in any interaction with another human as it adds an additional layer of protection.
Myth: Loose-Fitting Mask Also Works Just Fine.
The main point is to make sure your face mask "fits snugly but comfortably against the side of the face," says the CDC. The mask should completely cover the mouth and nose to help prevent respiratory droplets from escaping or entering.
There are multiple face masks out there ranging from surgical masks to n95 to cotton masks to homemade masks and bandanas. However, one must note that discarded, single-use face masks being used to stop the spread of COVID 19 are causing significant harm to the environment. They eventually end up in landfills and our oceans.
Don't Miss: How To Make Face Masks At Home?
Single-Use Masks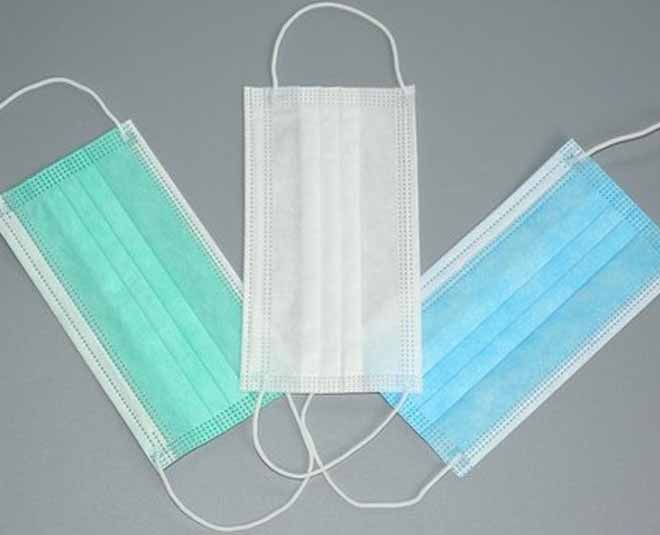 Single-use masks are made from polypropylene, plastic that can probably take hundreds of years to decompose. And the authorities of many countries have started facing issues collecting and disposing of such masks discarded all over the streets and beaches. Today, the entire world population is wearing face masks; just imagine the number of single used masks thrown away every day.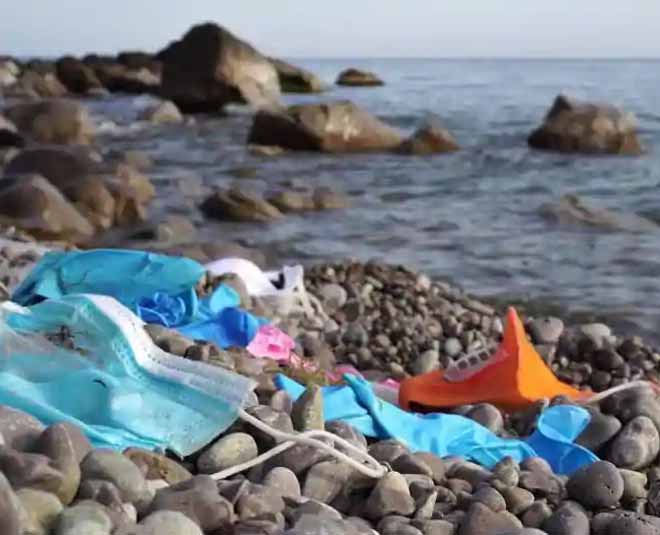 Image courtesy: Hindustan Times
This can create tens of thousands of tonnes of contaminated plastic waste to the streams and a climate impact ten times higher if reusable masks were being considered as an alternative. The hospitals' disposable PPE masks are equipped with systems in place for safe disposal involving incineration. No such safe disposal system exists for the general public which in turn increases the threat of virus contamination in the local environment.
Breathability and absorbency also become a major risk factor that can affect the percentage of oxygen in bloodstreams and should be taken into consideration while choosing a mask.
Eco-Friendly Masks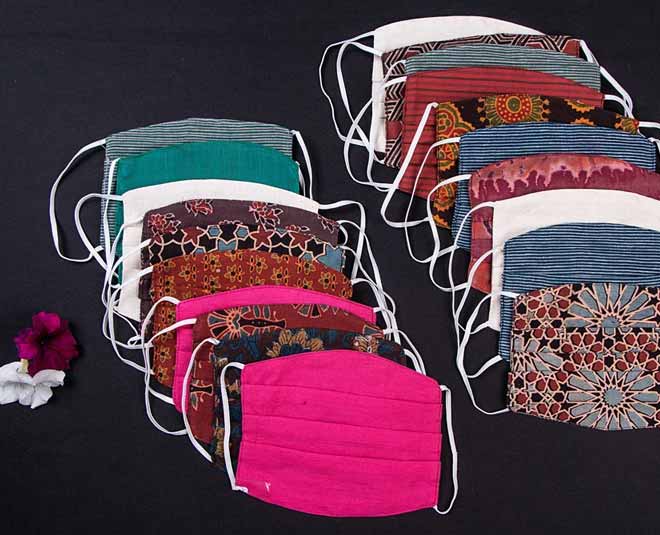 Image courtesy: itokri
Cotton as a natural material is completely biodegradable and porous which means that it breaks down when putting into a composting pile or bin. Because of cotton's biodegradable properties, all-cotton masks can also be recycled and is highly recommended for its porousness and breathability.
Don't Miss: From Intimate Weddings To Adapting New Trends, Here's How Couples Are Getting Married Amid COVID-19
While choosing a mask one should check its bacterial filtration efficiency. More often than not, people wearing masks tend to touch their face, which can paradoxically result in an increased risk of infection; therefore, one must choose a mask with a formulation layer with antiviral efficiency.
Even in N95, the bacteria get accumulated on the top so you cannot touch the outer surface of the mask without getting infected. So, look for masks that are equipped with a silver formulation that diminishes viral bacteria present even on the outer layer of the mask. These masks are self sanitising masks that come with bacterial filtration efficiency (BFE) of 99.9% and viral destruction at 99.9% as tested by a NABL accredited lab making it comparable to N95 mask. They too are biodegradable and hence sustainable.
We need to work with sustainable materials as the world gears up for a new normal. Cotton masks with more than 2 ply are more effective than other masks.
Fabric plays a key role while choosing a mask. Fabric is comprised of four variables that must be considered for mask making which include yarn, fiber, structure, and finish. The mask performance and efficacy changes with a change in any variable. If you are wearing a cotton mask consider a 3 layer mask at the minimum with a high yarn count.
For more on how we can prevent ourselves from getting infected from COVID-19, stay tuned to HerZindagi.