The coronavirus outbreak that began in Wuhan, China has spread all across the world. While the cases of the viral infection are reported to reduce in China, new cases are springing up in other countries. According to WHO, more than 8,23,626 people have been infected with the virus, and around 40,598 people have lost their lives due to this disease.
India has reported 4636 cases of the coronavirus infection. In such a case, prevention is of utmost importance and experts have recommended handwashing, wearing a face mask and social distancing are the most effective ways to stay safe. However, many pharmacies ran out of face masks. So, the Ministry of Health recommended people to wear homemade face masks, especially if they are experiencing any symptoms of the disease like sneezing and coughing or going out. But are handmade masks effective?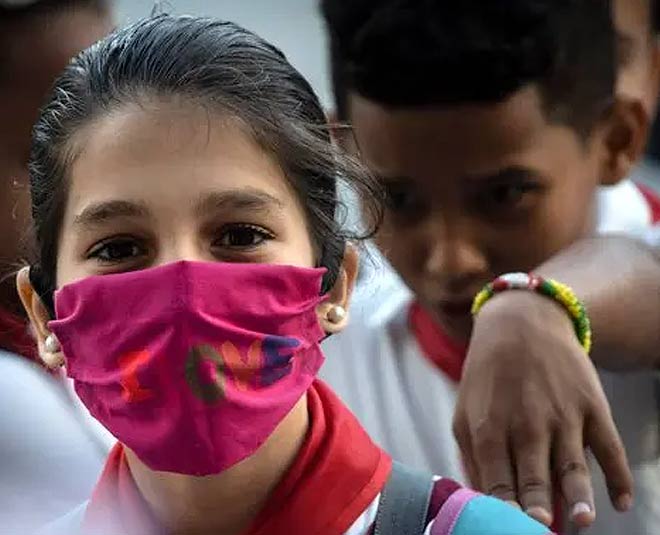 Image Courtesy: nyt.com
According to WHO, homemade masks provide 70% protection from the virus and are not effective for healthcare workers, family members providing care to positive COVID-19 patients, and COVID-19 patients who have been tested positive.
So, how you can make your own face mask at home?
Method 1: Using A Piece Of Cloth
Take a square piece of cloth or a bandana and fold it into a rectangle of almost 3 inches in width.
Next, put elastic bands on both sides of the cloth.
Now, fold the outer sides towards the centre and stretch it on both sides and your mask is ready!
Method 2: Using 2 Pieces Of Cloth
A few hours ago, Hina Khan shared this method on her Instagram handle. In the video, the actress shared the detailed process of stitching a good, new and reusable mask to keep Coronavirus at bay.
Take 2 pieces of cloth of equal sizes.
Using needle and thread, stitch their 2 sides together.
You should now have a rectangle that is stitched from 2 sides, forming a loop. Flip it inside out and iron it properly. Create 3-4 pleats with the help of it.
Stich the remaining sides and attach the strips used for tying the mask at the top and bottom of the mask.
Important Reminders:
The homemade masks can only be worn by healthy people, not by healthcare workers, family members providing care to positive COVID-19 patients, and COVID-19 patients who have been tested positive.
Wash your mask using hot water, regular detergent or soap and disinfectant. Do not put it in the dryer.
Always remove your mask by taking the straps from the back of your head and pulling it forward
Wear your mask in the same orientation each time you use it.
Wash your hands with soap and water before and after touching your mask.
Disclaimer: All content, including tips and suggestions, is entirely based on research and data available on the internet. So, it is advised to not to construe it as professional medical advice and consult a doctor before adopting any tips.
Stay tuned to HerZindagi for more such articles.