Menstrual Rituals: How Is First Period Celebrated In Different Parts Of India
On World Mentrual Hygiene Day, let us know about the different period rituals across the nation.
Periods are a turning point in every girl's life. Periods bring a lot of hormonal changes in the body as well as maturity. This means that a girl's journey to becoming a woman has started. Periods are often thought of as a taboo topic and it is restricted to talk about it in the open.
On one hand, it is a taboo topic but on the other hand, it is celebrated as a festival.
In several parts of India, a special ceremony is held to celebrate a girl's first period. In different parts of India, it is celebrated differently. Let's have a look at how it is celebrated across the nation.
Karnataka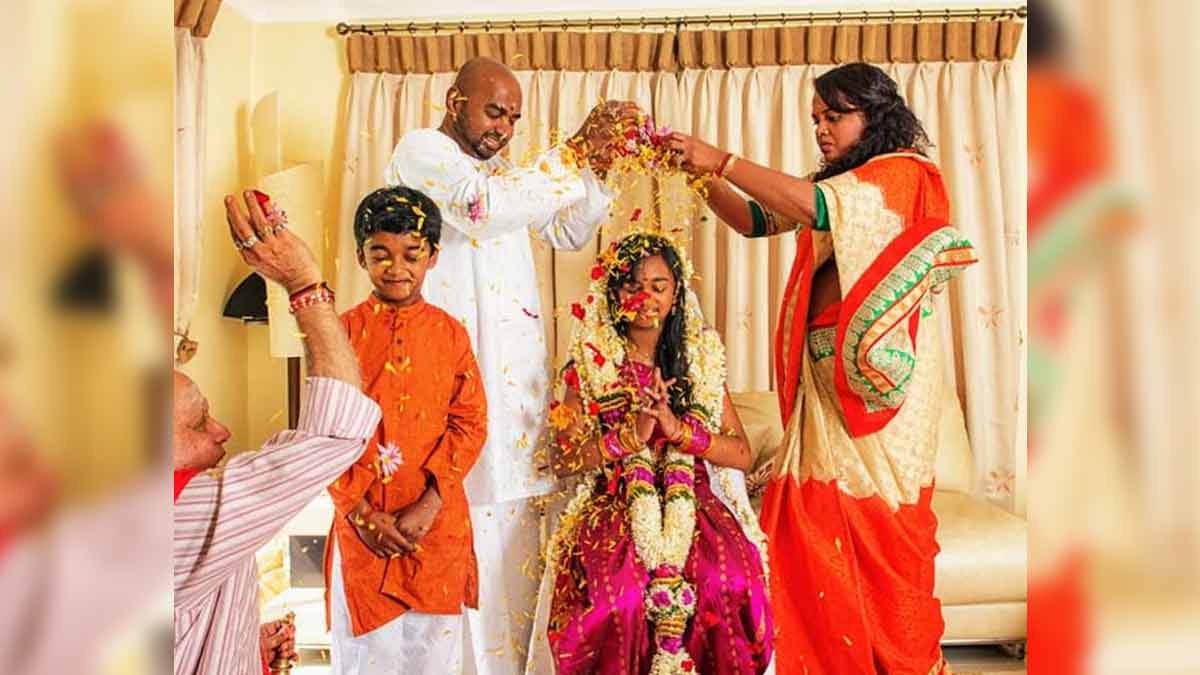 In Karnataka, when a girl gets her period for the first time, it is celebrated lavishly. Girls wear a saree for the first time signifying that they are growing up. It is a half saree as women can't wear half saree until marriage. Half saree is an important ritual in this celebration.
This function is known as 'Ritu Shuddhi' or 'Ritu Kala Sanskar'. In ancient times, girls were made aware of things related to periods through the ritual of Ritu Shuddhi. This is done so that girls don't face any kind of problem.
Assam
In Assam, a girl's first period is celebrated as a festival called 'Tulonia Biya' is celebrated. This festival is celebrated in a grand manner just like a wedding. During the celebration, the girl is forbidden to do anything and is asked to stay in a room alone. She is kept secluded for seven days as it is inauspicious to see the sun, moon and stars during this time.
After these seven days, the girl is groomed and married to a banana plant. In this ceremony, relatives are united and they give gifts to the girl.
Tamil Nadu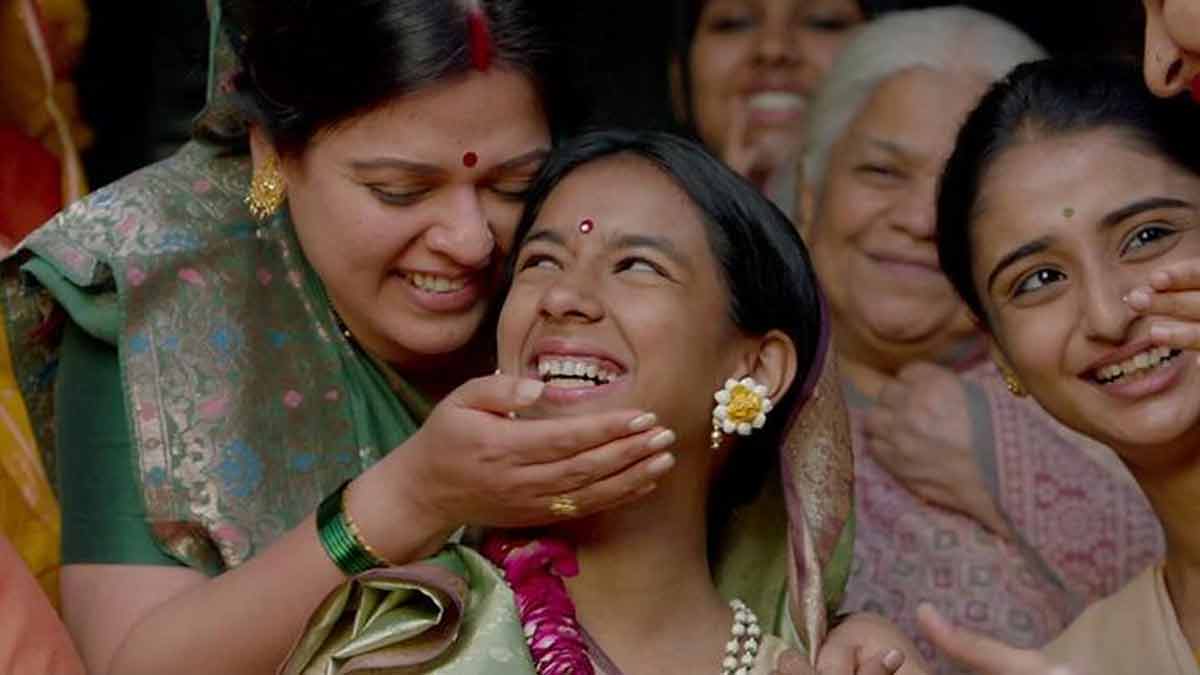 In Tamil Nadu, a girl's first period is celebrated as a festival called 'Manjal Niratu Visa'. All the guests are invited to the ceremony. In this ritual, the girl's uncle builds a hut out of mango, coconut and neem leaves.
The girl is bathed with turmeric water and she stays in the hut. Several delicious dishes are prepared for her. After bathing, the girl is dressed in a silk saree and adorned with jewellery. The ceremony ends with 'Punya Dhanan'. The hut built by the uncle is now removed and a priest purifies the house.
Don't Miss:Companies In India That Offer Paid Menstrual Leaves
Odisha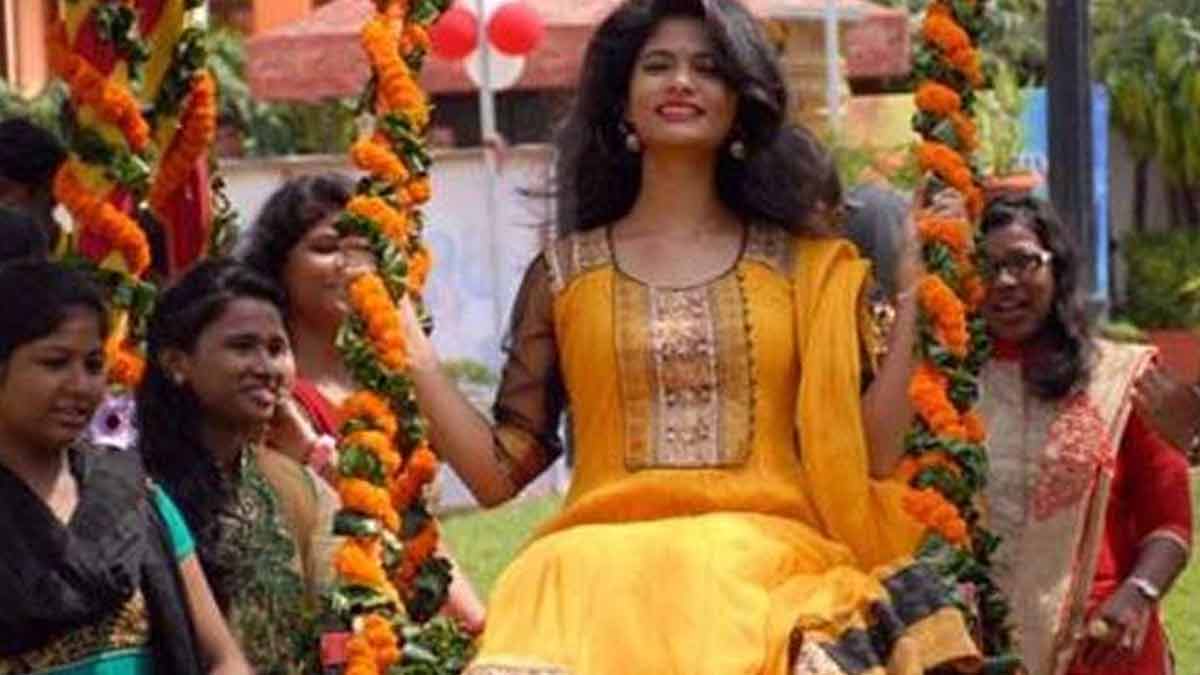 In Odisha, the period is celebrated with a three-day-long ceremony known as Raja Prabha. The word Raja originated from the Sanskrit word raj which means menstruation (causes of irregular periods). It is believed that during these three days Mother Earth gets her periods.
For the ceremony, the girl is bathed on the fourth day of her period. This custom is also associated with another custom known as 'Mithun Sankranti' which is related to the first rain of the monsoon. The fourth day is also related to the productivity of the soil due to rain.
During the celebrations, women and girls take a break from all their work and just enjoy new clothes and sweets.
Don't Miss:Women's Day Special: Carmesi Founder On Sanitary Pad Disposal, Period Leaves And More
Andhra Pradesh
In Andhra Pradesh, when a girl gets her period for the first time, it is celebrated in a grand ceremony called 'Pedamanishi Pandaga'. This ceremony is celebrated on the first, fifth and the last day of the periods (tips to take care of menstrual hygiene).
On the first day, 'Mangal Snan' is done where five women excluding her mother bathe the girl. A separate room is arranged for the girl and she is not allowed to move anywhere. During the 'Pedmanishi Pandaga' ceremony, everything is separated from the food of the girl to the mattress. On the last day, sandalwood paste is applied to the girl. Also, the girl's uncle gifts her a saree and jewellery.
For more such stories, stay tuned to HerZindagi!