Companies In India That Offer Paid Menstrual Leaves
Does your company offer paid menstrual leaves? Let's see what companies in India offer paid leaves for periods.
Menstrual cycles are painful days in the life of a woman. Many women experience cramps in the stomach, excruciating ache in the back, lingering pain in the legs, mood swings and nausea. In those five to seven days of the month, a woman goes through one or more than one symptom of menstruation.
Periods, though essential, can disrupt the entire routine and makes you want to curl up in the blanket and sleep all day long. Many women even do not feel like eating anything in the first two days if the pain remains a constant companion.
Why is Menstrual Leaves In Offices Is A Good Idea?
Lingering nausea and pain in the abdomen, back and legs compromise a woman's ability to function with 100% productivity. The mental and physical state of the body constantly tries to fight the painful cramps that make it challenging to work to the capabilities.
Therefore, period leaves for menstruating employees is a praise-worthy policy. It benefits the employee as well as the employer. A day or two leaves helps a person recover from cramps and nausea. It helps them work efficiently, helping the company grow and prosper.
Companies In India That Offer Paid Period Leaves
Culture Machine
Based in Mumbai, it is a digital media startup that announced in 2017 to provide a day off to women employees on their first day of the period. It features a video channel called Blush that focuses on women empowerment and issues. It was the first organisation in the country to welcome this policy.
Wet And Dry
This company is based in New Delhi and deals with products related to feminine hygiene. It offers two-day leaves to its women employees. The menstruating people can also avail of work from home during periods. The policy was announced by its Chief Executive Officer, Pankaj Garg.
In an interview with The Economic Times, Garg said, "Based on medical recommendations, we are offering two days off a month for our women employees. This is to ensure that they are comfortable and don't have to endure pain while in office."
Swiggy
In a welcoming move, Swiggy initiated a policy to provide paid offs to its women delivery partners. The online food delivery company announced two-day time off to its menstruating employees.
In a Blogspot published in Swiggy Diaries, the Vice President of Operations, Mihir Shah, said, "To support them through any menstruation-related challenges, we've introduced a no-questions-asked, two-day paid monthly period time-off policy for all our regular female delivery partners."
Gozoop Online Pvt Ltd
It is a digital marketing organisation based in Mumbai. Following Culture Machine, it implemented paid menstrual leaves for its female employees. It offers to leave on the first day of periods.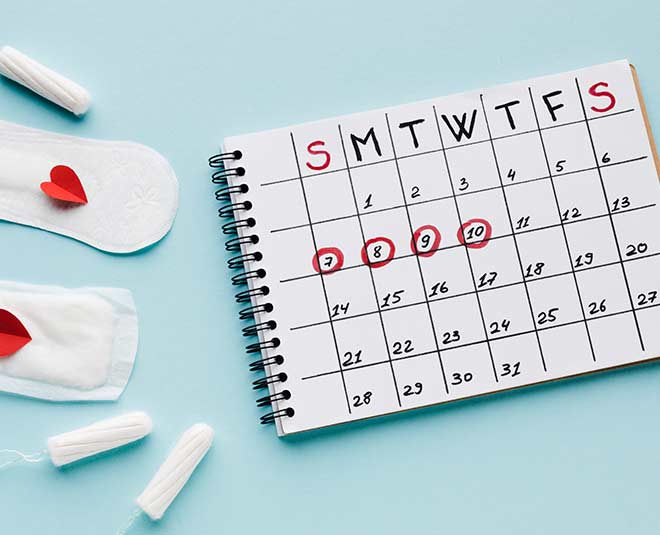 Horses Stable News
It is a startup based in Bengaluru, and its female employees make up at least 60% of the workforce. They implement two days of leaves in a month for menstruating women and also offers them an allowance of ₹250 for their needs.
As per a report in The News Minutes, Saloni Agarwal, Co-founder of Horses Productions, said, "There's no denial of the fact that women face severe pain and cramps during their menstrual cycle, and for the female workforce it gets very arduous. The implementation of the menstrual leave policy should not be termed as a gift. Our aim is to provide equal opportunities to the growth of both men and women."
Don't Miss:How To Deal With Your Periods While At Work
Zomato
Based out of Gurugram, Haryana, Zomato has more than 5,000 employees. It implemented 10-days period leaves for its female employees. The company felt that it would help the women employees to maintain continuity at work.
According to a report in the IndiaTimes, Deepinder Goyal, CEO of Zomato, wrote in an email to its employees, "There shouldn't be any shame or stigma attached to applying for a period leave." He also added, "You should feel free to tell people on internal groups or emails that you are on your period leave for the day."
Magzter
Following the footsteps of Culture Machine, Magzter offered its female employees a day leave on the first or second of their menstrual cycles. It is a digital magazine platform based in Chennai.
In an interview with The Times Of India, Co-founder and CEO Girish Ramdas said, "The situation is more challenging for working women in India as, more often than not, they are unable to freely discuss menstruation, or the pain they go through every month with their male colleagues," adding he said, "We want to shun such old-world taboos that demean women and their physiological needs."
Don't Miss: Is Work From Home Effecting Your Menstrual Cycle?
IndustryARC
Based in Hyderabad, the company deals in strategic and research consulting. It initiated a policy for menstruating employees and offered them a day or two paid leaves during periods.
In an interview with News 18, CEO and Co-founder Chaitanya Kumar said, "Our company aims at equal opportunities for growth, irrespective of gender. So it made us take a hard look at issues faced by women and what affects their daily tasks."
Campus 365
Based in Delhi, this company has initiated a policy to offer period leaves to women in the company.Mayank Singh, Co-founder & CEO of Campus 365 said, "At Campus 365, we want to foster a culture of trust, truth, and acceptance. All women (including transgender people) at Campus 365 can avail up to 12 days of period leaves in a year. Representation and equal opportunity are a cause that we've been passionate about since Day 1. Period leaves are the least we can do for the women of the company who have given us their all as it is just a small way of replaying them for their dedication and commitment. We are excited to take new steps to help level out the playing field for all employees."
Does your company offer paid menstrual leaves? If not, it is time to switch to one of the above companies and enjoy a resting day between cramps and pains.