Today, Katrina Kaif is one of the biggest stars of Bollywood. She has been a part of some of the most successful projects and has many more in her kitty. Well, professionally, Katrina has been lucky and managed to make a mark. However, her love life is quite the opposite of her work life. If you aren't really aware of her failed love life then let's take you through her relationships and breakup.
When Katrina Broke Up With Salman Khan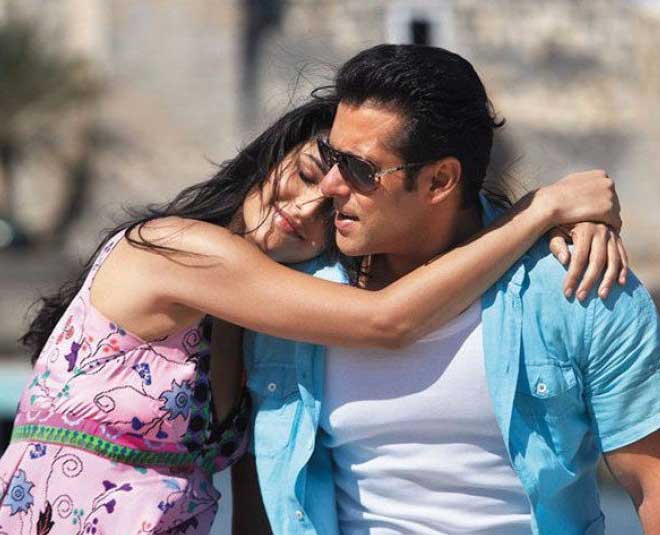 While shooting for Ajab Prem Ki Gazab Kahani with Ranbir Kapoor, the two came closer and soon they fell in love. That's when Katrina Kaif decided to part ways from Salman Khan. According to a report by Pinkvilla, Katrina decided to break up with Salman while she was shooting with Ranbir Kapoor. A friend of Katrina said, "She was shooting in Ooty with Ranbir when this happened. She didn't want to wait until she got back home. So she texted him that it was over from her side, but they could still remain friends."
One of Katrina's friends told Pinkvilla that she was fearing that Salman Khan would make her life miserable. She was charging a huge fee back then and had some big pictures in her kitty. When the story came out, she was scared that Salman Khan would make life tough for her.
Don't Miss: Inside Salman Khan's Farmhouse Where He Is Staying With Jacqueline, Iulia And Others Due To Lockdown
Katrina's friend also said, "There is no shock value to this breakup. It was destined to happen. Katrina was getting more and more frustrated with Salman. Katrina has been telling close friends how she can't relate to Salman anymore. Not only is the age difference vast, but she's also fed up of him."
However, today, Salman Khan and Katrina Kaif share a cordial relationship. The two were last seen sharing the screen in the movie Bharat. In an interview, Katrina shared that she shares a respectful equation with Salman and never crosses the line with him. She said, "Salman is receptive towards what you bring as an actor. When I came on the set, I was a 1000 per cent prepared. Salman accorded me respect for that. He acknowledged that I had put in so much effort. We share a respectful equation. Honestly, I don't cross the line with him. People outside may not understand this. Ours is a healthy equation."
Katrina Kaif's Breakup With Ranbir Kapoor
Katrina Kaif and Ranbir Kapoor's relationship became the talk of the town back then. The two dated for a couple of years and were spotted together on so many occasions. Their families too were aware of their relationship and had accepted it. However, who knew things would turn bitter between the two and they would part ways. It wasn't easy for Katrina Kaif to come in terms with her breakup. In an interview, she talked about it and said, "I had to break before I could proceed to rebuild myself. I had to unravel and feel everything that had happened I had to take full responsibility for my part in the equation, what I could and should have done better. And accept that the parts that I was not responsible for were not my problem."
Don't Miss: Alia Bhatt Gets A Hair Cut At Home, Netizens Say Ranbir Has Done A Fine Job
She added, "One thought that helped me when I was at my lowest was something my mom told me, 'So many girls and women go through the same thing; you feel you are alone, but you are not.' That thought was very comforting."
Katrina Kaif shared that she has learned that as a woman, you must protect your identity. One must understand their self-worth, that it comes from within and not from someone else. Katrina and Ranbir broke up in 2016 and post that, they mostly avoided each other. However, she then later cleared that she didn't hold any grudges and would rather let bygones be bygones.
In one of the interviews, earlier this year, Katrina Kaif confirmed that she is single. When asked what should be the dos and don'ts in a relationship, she said that one must maintain their individuality and not lose themselves when in a relationship. What's your take on Katrina Kaif's love life? Share with us!