In the past, several Bollywood actresses have been quite vocal about their pregnancies and views on childbirth, c-section, motherhood and we love the new change these actresses are bringing in the society. Let's take a look at this list of actresses who have spoken about pregnancies openly.
Kareena Kapoor Khan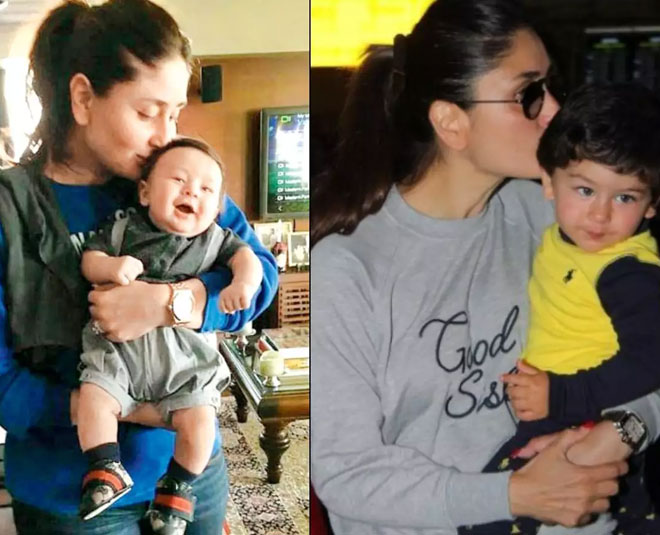 Kareena Kapoor Khan, who gave birth to her second child on February 21 opened up on caesarean delivery & gaining post-partum weight. During an interaction with Quint, the actress shared her experience and said, "I actually had to have a Caesarean delivery because his head was down. He had already turned very fast. So, he was ready to come out, it was very low. I was very hyper. I was getting anxiety during the labor so they had to perform a C-section. I think with women, sometimes you know, it depends because maybe you know you do get like anxiety. Like I would get extra anxious. Maybe I would scream I don't know, but yeah, maybe a little exaggeration is done. Of course, not denying that.
When asked about her concerns during pregnancy, she happily admitted to eating as she pleased. " My doctor used to tell me that come and weigh yourself. Because you are 20 kgs overweight. Stop eating so much. I was like, 'This is my only chance'. So he was like, 'You have gone mad.' ," she said.
Kalki Koechlin
Bollywood actress Kalki Koechlin surprised everyone when she appeared on Kareena Kapoor Khan's radio show with a six months old baby bump. The actress is planning to give birth to her first child through water birth first child in Goa.
Speaking about her earlier months, Kalki said, "God, the first three months were terrible! I have developed so much respect for all the mothers out there who work or have to go through all this without emotional support. The second trimester is fun. I have the energy to work-out and I am cheerful at work. The kicks are amazing. Feels like there's a little footballer in there!"
Neha Dhupia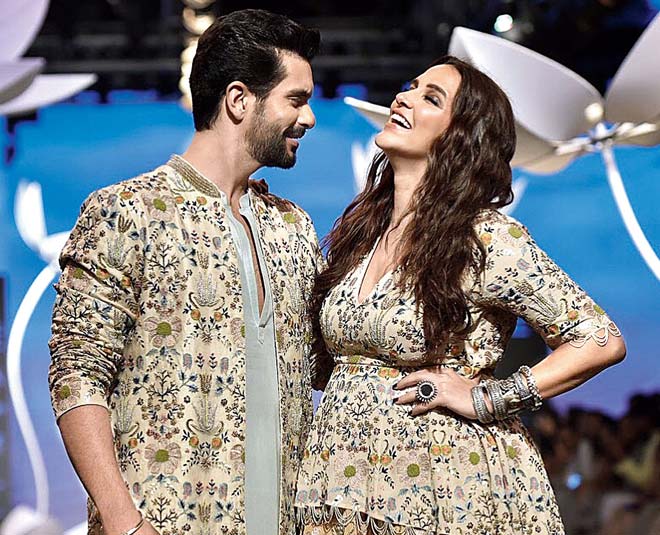 A talented actress and a doting mother of her one-year-old, Neha Dhupia is a stunner. In a recent interview, the actress opened up getting neglected in the film industry and not getting movie offers after pregnancy. "Firstly, I believe that you cannot wait for work to come to you. Secondly, when you become a mum, yes, there is a perception. The last thing I did before pregnancy was Tumhari Sulu, for which I won an award. But despite that, I did not get any offers as far as movies are concerned, post-pregnancy. Now, I am in talks for a web show, so let's see about that," the actress told a media house.
But that's not all that Neha had to face. She further revealed that she did not feel insecure about her body throughout the pregnancy but was shamed for it by others. She even stated that a female journalist had commented on her weight which she later responded to. "I did not have insecurity when I was pregnant. I started facing body image issues after I gave birth. I am not saying that people need to lose weight, being perfect is everyone's own version. But, what happens mentally is that everything acts up together. I remember I was trolled very badly where a female journalist wrote something on my weight, and I wrote back. It is not fair to trouble a new mum over her body weight," she said.
Sameera Reddy
Sameera, who welcomed her lil bundle of joy this year, recently shared her experience in order to empower other women who are pregnant and face body shaming issues. "I frequently sent out messages that the bump is not ugly but something that all pregnant ladies need to be proud of. I had even shot a video Imperfectly Perfect in this regard and got a terrific response from women and even those who were not pregnant. There is so much shaming of every kind going out there. Everybody is just out to harm each other even otherwise and sadly not doing anything constructive either. There is a lot of viciousness all around us in every strata and sphere of life. It's all coming out so starkly. It's all coming out to exhibit that people have become so spiteful and scheming. It's shameful. We need to end it ASAP," she told an entertainment portal.
And that's not all, she continued breaking taboos surrounding pregnancy weight gain and expressed how hard it was for her to lose post-partum body weight and deal with depression by penning down a note on Instagram. Check out her post here:
Don't Miss: Early Pregnancy Symptoms: Signs That You May Be Pregnant
Mira Rajput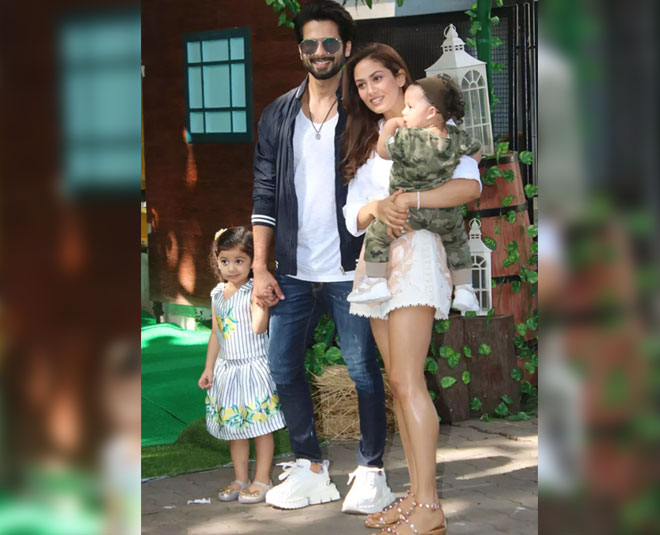 Mira Rajput was blessed with her first child in 2016. She tied the knot with heartthrob, Shahid Kapoor, on 7 July 2015, and welcomed their son Zain last year. During an interaction with an entertainment portal, Mira revealed that there are certain things she feels every mother should do. "I have spoken about the importance of feeding the baby in the past too. I was extremely religious with Misha and I am going to do the same with my newborn. It is the greatest gift you can give your baby," says the mother of two.
Stay tuned to HerZindagi for more such articles