Let's accept that there's something special about the silver cutlery or home décor items that can amp up your entire house in minutes. Whether you're prepping up for a big family dinner or getting your home ready for a party, silver crockery or décor items like vases, candlesticks, mirror frames add an oomph factor to your house. However, the sad part is these rich-looking silver items can lose their luster and shine quickly because of exposure to air and light. But, thankfully cleaning these metal accessories isn't that difficult. Follow these simple tips to clean your silver items and make them sparkling again.
Routine Wash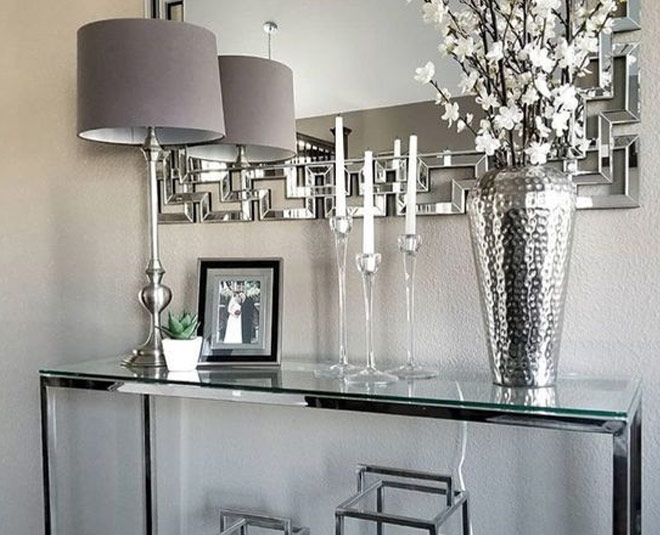 It is very crucial to wash your expensive silver cutlery from time to time and not only when the special occasion approaches. Cleaning your silver items regularly prevents them from getting tarnished and also saves your energy from cleaning them vigorously at the last moment. Prepare a simple and easy soap solution by mixing a few drops of dishwashing soap in lukewarm water and gently clean the silver items with the solution. Rinse the soap from the silver crockery with plain water and wipe the excess water using a soft cloth.
Pro tip: always store your silver items in cool and dry places to prevent them from getting tarnished.
Don't miss: Make Your Diamond Earrings Look New With These Cleaning Tips
How To Clean Your Silver Crockery?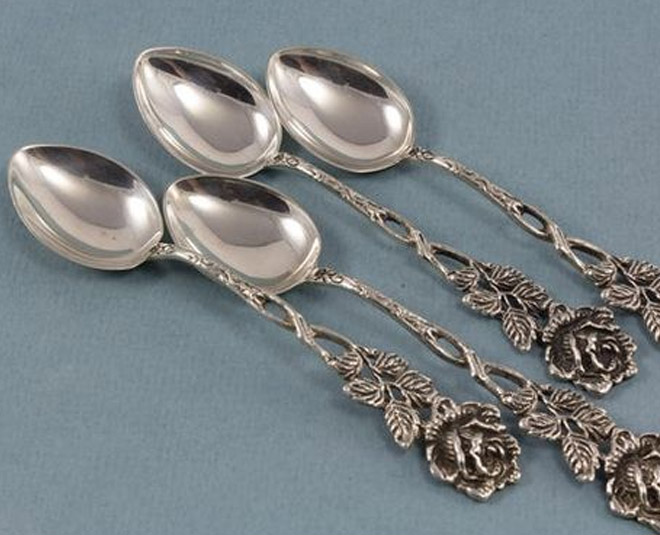 Most of us have this misconception that expensive metals would require high-end cleaning items to make them shiny and back to life. However, the truth is with the help of a simple solution prepared at home you can prevent the tarnishing of your silver cutlery.
Take a pan and cover it with aluminum foil, now fill this pan with plain water.
Make sure you have covered the entire surface of the pan.
Now boil bring the water to a boiling state.
Add half a cup of baking soda and 1 tablespoon of salt to the water and mix it well.
Add your silver crockery one by one gently to this water and let it get completely soaked
Once you see the grime and tarnish getting away, take out the crockery and clean them with a soft cloth.
How To Clean Silver Décor Items?
Cleaning the large décor items can be tedious but regular use of this homemade solution can restore the shininess of your vases, antique pieces, and other items.
Take a pan and cover it with foil paper, fill the pan with water and add 1 tbsp of baking soda and 1 tbsp of salt.
Add half a cup of distilled white vinegar into the water and prepare a mixture.
Add 2 cups of boiling water to the pan and place your décor items in the solution.
You can even apply the solution to the vases with the help of a cloth, and let the mixture sit for 5 minutes.
Remove the items from the solution, clean with plain water, and wipe them with a clean cloth.
For the vases, take a clean cloth, dip it in clean water and wipe the items with it.
If you liked this article then please share your views on our Facebook page. Stay tuned to herzindagi for more such stories.