On August 22, wish your lovely younger or elder brother a very Happy Raksha Bandhan 2021 with these assorted quotes and messages on their Whatsapp, Facebook or other social media accounts. So what if he is far away or you will not be able to meet him due to COVID 19? These messages will convey all your love! Go ahead and select the one that resonates with you the most.
Our bond of love is forever. No one can listen and understand me like you do dear sister. Thanks for being the most amazing friend and a dear sister. Thanks for caring about me like a mother and love me the most. I am very grateful to have you in my life.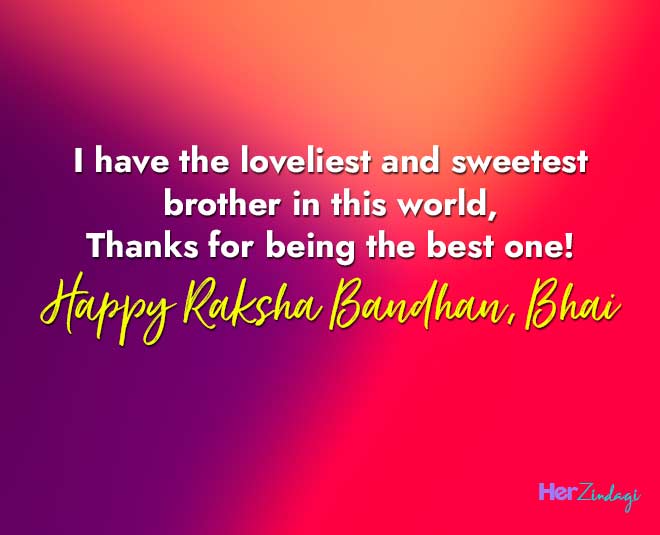 This Raksha Bandhan, I pray to God to give my handsome brother good health, long life, the world of happiness, positivity, peace and all that he desires for. Happy Raksha Bandhan to my lovely brother!!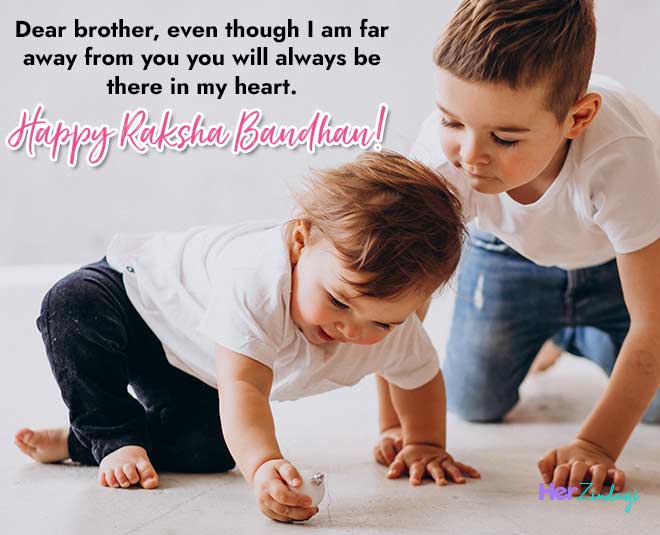 "Our brothers and sisters are there with us from the dawn of our personal stories to the inevitable dusk." – Susan Scarf Merrell
No one can love, respect, tease, protect and understand me as you do my good-looking brother. Happy Raksha Bandhan!
Don't Miss: Raksha Bandhan 2021: Date, Auspicious Time, Significance, Katha, Rules You Must Know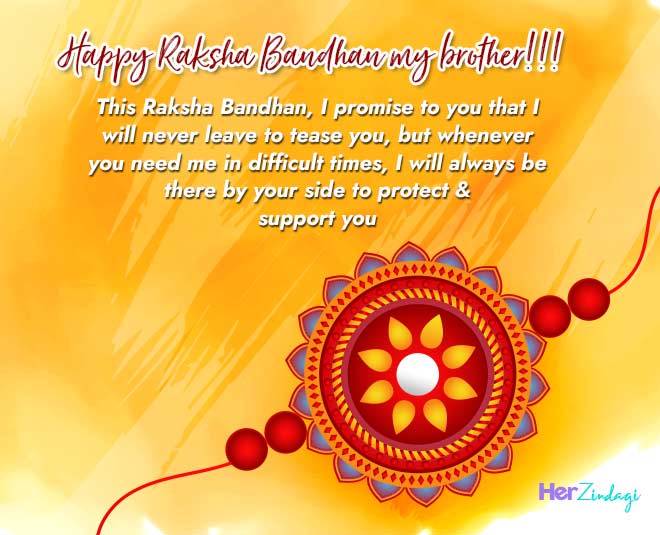 "He is my most beloved friend and my bitterest rival, my confidant and my betrayer, my sustainer and my dependent, and scariest of all, my equal." – Gregg Levoy
You have always been my motivation making the impossible of things possible always. That's my bro, no less than a superman making paths smoother. I love you bro.
You have always been my best friend, holding my hand, making sure the road I travelled on free of obstacles. There cannot be a better brother than you in this whole world. Wishing you the best in life always. Happy Raksha Bandhan!
Don't Miss: Rakhi Special: Get Your Brother A Rakhi That Suits His Personality From These Designs
Happy Raksha Bandhan to my childhood leg-puller, my lovely brother, my guardian and the only person who knows me inside-out. Thanks for always being there. Happy Raksha Bandhan bro!
I pray for your happiness, prosperity, and long life, sweetest brother. Sending loads of love and best wishes. Happy Raksha Bandhan.
A very big thank you for being my companion, my protector and being equally weird with me. You are the best brother in this world. Happy Raksha Bandhan!
Thanks brother for extending your help and support to me in my bad times. Tons of love for Raksha Bandhan!
Wish you a very Happy Rakshabandhan 2021!
Stay tuned to HerZindagi for more ways on making your Rakhi the best this year!