Raksha Bandhan 2021 is coming up and there is a lot to do. Have the perfect August 22 at the right auspicious time, do the puja with these rules in mind and keep in mind the katha you must readout. Here is a low down on everything you must know about the festival of brothers and sisters.
Celebrated in the month of Sharavan or Sawan on a Purnima day or during the full moon day, Raksha Bandhan date changes every year as per the position of the Moon.
Raksha Bandhan 2021: Date
Get your rakhis and mithai together for Sunday, August 22, 2021.
Raksha Bandhan 2021: Purnima Tithi
The auspicious time for Purnima Tithi begins at 7:00 p.m on Aug 21 and ends at 5:31 p.m on Aug 22.
Raksha Bandhan 2021: Thread Ceremony Time
The thread ceremony time begins at 06:15 am and ends at 5:31 pm.
Raksha Bandhan 2021: Aparahna Time
The best time to tie Rakhi on this auspicious day is during Aparahna which is late afternoon. However, if Aparahna time is not available then you can also do it at Pradosh time.
Aparahna time is from 1:42 p.m to 4:18 p.m
Significance Of Raksha Bandhan 2021
Lord Krishna & Draupadi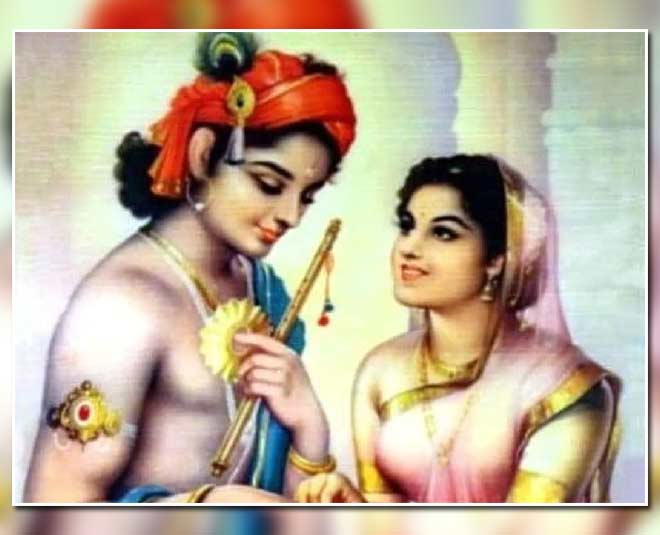 The festival of sisters and brothers has many theories to it. One very famous story as per mythology is that of Draupadi or Panchali and Lord Krishna. The story goes that once Lord Krishna was hurt due to some sharp weapon. When Draupadi saw the wound, she quickly came to the rescue by tearing off a small section of her saree and used it as a bandage to cover Lord Krishna's wound.
To return the favour, Madhava took an oath to protect Draupadi whenever she would be in trouble. This was a Raksha Sutra that he accepted which came into practice when the Kauravas attempted to dishonour her by disrobing Draupadi amid all her husbands and the courtiers. Lord Krishna blessed her with an endless saree when Dushasana tried to disrobe her.
So this is how the brother protected his sister from evil and therefore came in the festival of Raksha Bandhan or Rakhi where brothers vow to protect their sisters while sisters tie them the knot of Raksha Sutra.
Don't Miss: Rakhi Special: Get Your Brother A Rakhi That Suits His Personality From These Designs
Yama And Yamuna
As per legends, the ritual of Raksha Bandhan was followed by the Lord of Death Yama and the river Yamuna. According to the story, when Yamuna tied a rakhi to Yama, the lord of death blessed her with immortality. This also made him declare that any brother who wore a Rakhi tied by his sister will protect his sister and the sister would also become immortal.
Don't Miss: Rakhi Special: Get Your Brother A Rakhi That Suits His Personality From These Designs
How to Do Puja This Raksha Bandhan 2021
Have a bath in the morning and then prepare the rakhi thaali. The thali must consist of a small diya or lamp, rice mixed with haldi also called Akshat, kumkum, sweets and a rakhi. Pray with the family and make an offering to the Gods in the temple. Begin by placing a wooden stool for your brother to sit on it and put rangoli on all four sides. Cover your head with a dupatta or with a cloth and this goes both for the sister and the brother. Rotate the aarti ki thaali and smear a small tilak on your brother's forehead. Make him eat a little sweet and tie the rakhi.
The rituals however may vary from household to household or state to state.
Rules When Buying A Rakhi
As per the ancestors, it is believed that you must never tie a black rakhi as it is related to Shani Dev.
Never tie a broken rakhi on your brother's wrist as it is considered inauspicious.
Do not buy a plastic Rakhi as it is made of impure materials and this attracts bad luck.
Pay close attention to the design of your rakhi, it must not have inauspicious signs or else, as per scriptures, his life may be ruined.
Do not tie a loose rakhi on your brother's wrist. If it falls on the ground or on some else's feet, it may bring bad luck.
Enjoy the beautiful day with your brothers and stay tuned to HerZindagi for more ways on making the most of the lovely day.