Whenever you enter into your or someone else's house, what's the first thing that attracts you the most? Of course, the home décor! From ancient times, mirrors have played the role of one of the most attractive things that capture our attention a little more than anything else. Also, nowadays, there are a wide variety of showcase mirror designs available that can enhance the beauty and elegance of your house in no time. However, it often happens that we go overboard with the things that we like. In order to not turn your house into a design disaster with mirrors, follow these simple do's and don'ts while decorating your space.
Do Use Mirrors In Small Spaces
Ace designers often use mirrors to create the illusion of depth in small rooms like pooja room or even diagonal gallery. You can do the same. Don't hesitate from going big. You either install a full-length mirror or go with a piece that covers more than half of your wall. The placement should be such that you first see the mirror every time you walk in that room. Take cues from an elevator. The first thing that you notice when you enter an elevator is a mirror. It is there so that people don't feel they are in a small packed space.
Don't Go Extra With Mirrors In The Kitchen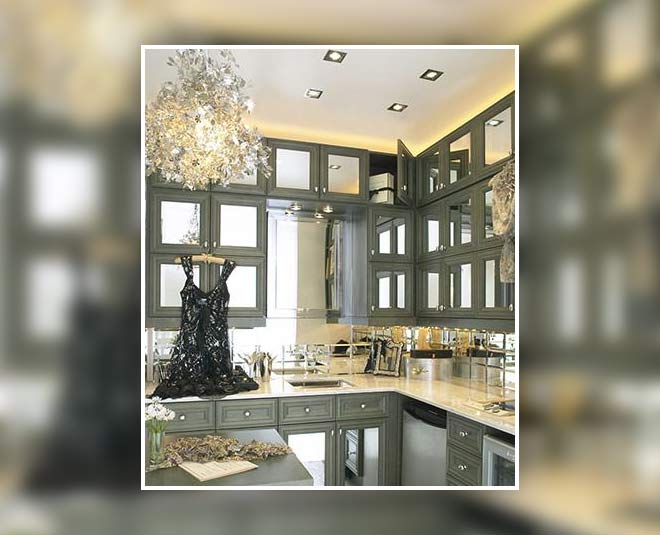 While it is not a dated concept to decorate the kitchen with mirrors, it doesn't mean that you have the liberty to go extra. Other than decoration, one major problem that can't be ignored is the cleaning issue. The spills or watermarks will pose a problem and will demand constant maintenance. Also, with the continuous action going in the kitchen, the mirror might break often. The broken mirror is said to bring negativity as per Vastu and also it doesn't look aesthetically pleasing.
Don't Miss: Five Plants You Should Avoid Keeping In Your House
Don't Use Mirrors In The Bedroom
There are many experts, who suggest that the mirror should not be placed in your bedroom as it amplifies restlessness. From the design perspective, the mirror in the bedroom can bounce the light around the bedroom, making it more illuminated. In order to sleep well, the bedroom should either have no light or the dimmest one.
Don't Miss: Don't Like Dusting At Home? These Tips Will Make It Easier & Worth The Labour
Don't Use Mirrors On Ceilings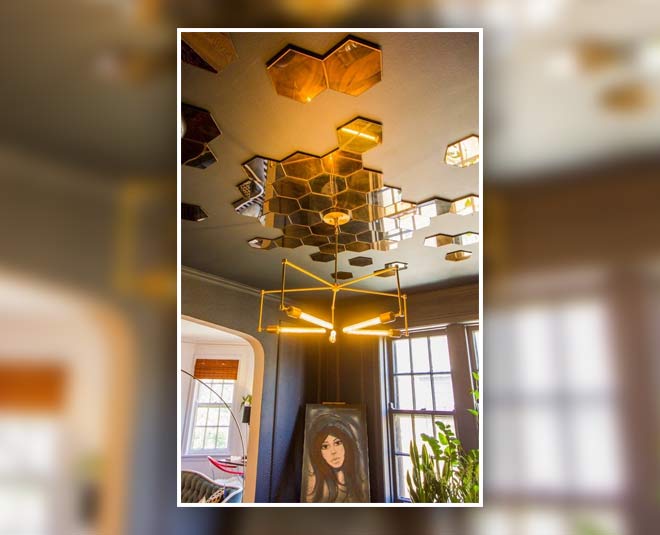 Mirror on the ceiling only looks nice in a vintage hotel, not in your house. The 21st century is all about elevating the look of the ceiling with dropped or false ceilings. Also, with earthquakes becoming more common around the world, placing a mirror right above your head can turn out to an extremely dangerous decision.
Do Invest In Mirrored Furniture
A large variety of mirrored furniture such as cabinets, chests, console tables, end tables, nightstands, coffee tables, sideboards, buffet tables, and room dividers are available in the market. There are several innovative ways through which you can use mirrored furniture to amp up the look of your house. Place any of the pieces in the corner or in the centre to trick the eyes. However, if the room is already filled with too many objects, you will just end up creating more mess by placing any mirrored furniture.
For more tips on making living easier at home, stay tuned to HerZindagi.