Through the years, there have been a lot of Bollywood actresses who have fallen for Indian cricketers. There has always been this very amazing relationship between the cricketers and Bollywood divas. Many of them even got married. However, there were many who were in a relationship but didn't take it forward to the next step. One such couple is Deepika Padukone and Yuvraj Singh.
Deepika Padukone And Yuvraj Singh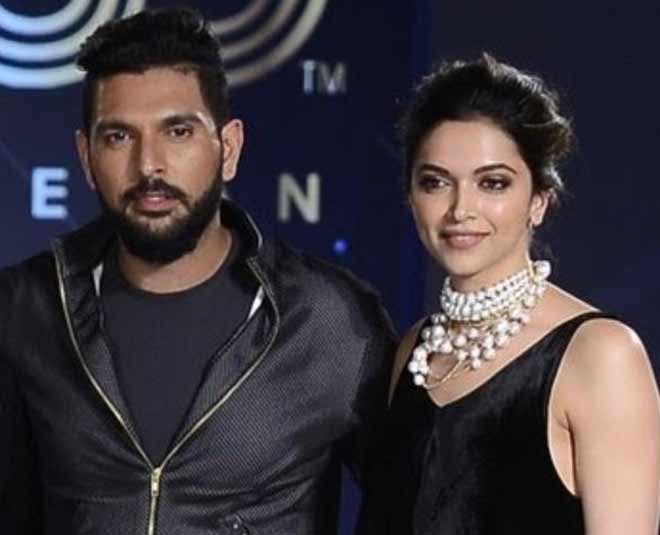 Yes, many don't know that these two have dated for a short span. Reportedly, Yuvraj Singh and Deepika Padukone first met after the T20 world cup. They instantly clicked and became good friends. Both Deepika and Yuvraj came from a sports background and they bonded over it.
Soon, Yuvraj Singh and Deepika Padukone were spotted at different events. They often went for dates. Once, Deepika Padukone also hosted a big party for then-boyfriend Yuvraj Singh. She often went to watch Yuvraj Singh play. However, things soon got bitter in their relationship and they parted ways.
Don't Miss: Deepika Padukone Vs Kangana Ranaut: Know What Fuelled The 6-Year-Long Cold War
Why Did Deepika And Yuvraj Breakup?
There were a lot of rumours that Deepika decided to break up with Yuvraj Singh due to his possessive nature. However, Yuvraj Singh sometime later in an interview talked about his breakup with Deepika Padukone. He said, "I had just come back from South Africa and we met through common friends in Mumbai. We liked each other and wanted to know more. We didn't spend enough time with each other to know if it was going to be a long-term thing. As things turned out she moved on and so did I."
After the breakup with Yuvraj Singh, Deepika Padukone moved on and there were rumours of her being in a relationship with Ranbir Kapoor back then. Talking about the same, Yuvraj Singh in an interview said, "Well, she was with me and now she's moved on with another person. I guess it's her personal choice. If someone wants to move out of a relationship, there isn't much that the other person can do. I am not blaming anyone but just stating the facts."
Don't Miss: Love Triangle Between Deepika, Ranbir And Katrina. Know Deets About The Spiciest Relationship Of Bollywood
On the other hand, Deepika Padukone had a completely different story to share. After the breakup with cricketer Yuvraj Singh, Deepika in an interview said, "Yuvraj used to interfere in my work and that created a lot of chaos in our relationship."
When MS Dhoni Had A Crush On Deepika Padukone
Do you know MS Dhoni once had a crush on Deepika Padukone? They reportedly dated for a really short time. However, it didn't last long. During that phase, MS Dhoni cut off his long hair because his then girlfriend Deepika Padukone asked him to. However, it was Yuvraj Singh who later came into the picture and things changed. Then, MS Dhoni took a step back and sacrificed his love for friend Yuvraj Singh.
Both Yuvraj Singh and Deepika Padukone's love life was always the talk of the town. The two had dated a couple of people before finally finding their soulmates. Deepika Padukone was not only linked up with Yuvraj but also with Nihar Pandya, Sidharth Mallya. On the other hand, Yuvraj Singh's name was linked to many Indian actresses including Riya Sen, Preity Zinta, Neha Dhupia, Minissha Lamba, and Kim Sharma.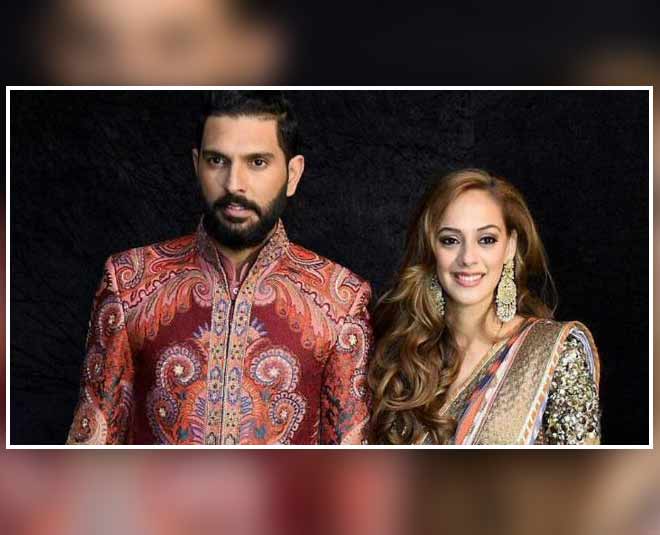 Both Deepika Padukone and Yuvraj Singh are now happily married. Yuvraj Singh got married to model and actor Hazel Keech. Deepika got married to Ranveer Singh. For more such stories, stay tuned!